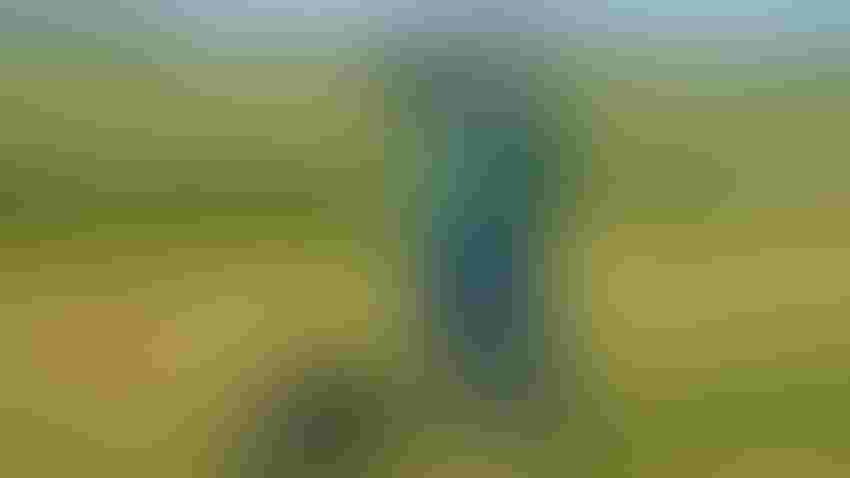 WHEAT OUTLOOK: Dennis Pennington, Michigan State University wheat systems specialist, took questions before going into his recommendations for harvesting high-quality wheat.
Photos by Jennifer Kiel
Editor's note: This is the first in a series of wheat stories garnered from a Michigan Wheat Tour on June 14.
At the first stop of several stations on the Michigan Wheat Program Field Day and Tour on June 14, attendees were asked how their wheat looked. The responses were "good, decent, fair and thirsty."
More than 125 farmers and others in the ag industry attended the event at the MSU research farm in East Lansing. Dennis Pennington, Michigan State University wheat systems specialist, took questions first before going into his recommendations for harvesting high-quality wheat.
About the current crop, Pennington says a small sampling of about a half-dozen fields has revealed a chloride deficiency. "We're seeing it in farms where they're variable-rate-applying phosphorus and potassium at a two-year application — putting two years out all at once," he said. "And they're using manure as part of their nutrient source. So, it might be three years since they've had a potash application, which is potassium chloride."
He was also asked about wheat prices, to which he shook his head some. "I don't understand why the wheat price is where it is today," he said. "With all of the information we have, you would think our wheat prices would be quite a bit higher than what they are right now. If you look at global supply and global demand, we are, for three years in a row, going to consume more wheat than what the world will produce — drawing down reserves."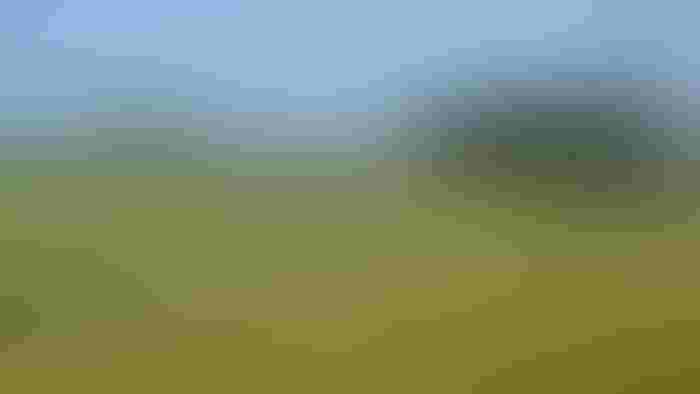 MICHIGAN WHEAT FIELD DAY: More than 125 people attended the Michigan Wheat Field Day and Tour on June 14 at Michigan State University.
Going back three years, there was a record-high supply of wheat globally. "We had wheat stored everywhere," Pennington explained. "But for three years, we've been drawing it down, and it's getting to the point where we've got to reach a threshold where people are going to start getting worried about it and the price will go up."
With the U.S. being one of the key exporters and suppliers of wheat, and with lower-than-expected yields, "you would say prices would respond to that, but I don't know what's going on in the marketplace that's preventing that from happening," he said.
The average yield predicted for Michigan is now 76 bushels per acre, which is a drop from the 83 bushels per acre expected in the USDA February crop report. Most of that decline is attributed to dryness throughout many wheat growing regions, as well as hot temperatures — above 88 degrees F — during pollination.
"We had some areas of the state that were flowering during those hot temperatures, which will lower the number of seeds per head and lower your yield," Pennington explains.
Regarding irrigation, he was asked when is the right time to shut off the water. "If your stems are turning yellow just below the head, you can turn off the water because it's not going to gain you anything," Pennington said.
And regarding desiccation to allow a double crop of soybeans, Pennington said it's important to understand physiological maturity, which is the point when the grain fill period ends and drydown begins.
"It's when the peduncle [stem just below the head] starts to turn yellow," he said. "That's the point at which there's no more carbohydrates and nutrients being translocated to the head, and no additional grain yield will accumulate. You want to make sure all of your stems are turning yellow. After some of the early ones turn yellow, it may be a week or 10 days later before they all turn yellow."
Grain moisture at this stage is about 35% to 40%, he noted. "It usually takes 10 to 14 days to dry down for harvest, depending on weather conditions," he said.
Preparing for harvest
Now is a good time to scout your fields, Pennington advised, while reminding growers wheat is a food product and quality is very important for consumer and food processors. Several factors, he noted, affect quality, including vomitoxin (DON), sprout, test weight and dockage.
"Check for fusarium head blight [head scab]," he said. "Make note of which fields and which varieties are the most infected. Check the lower leaves in the canopy for disease. Assess the level of lodging and potential lodging. These notes will help you to make decisions about what fields to harvest first and also for variety selection for next year's crop."
Before harvest, clean off all vessels associated with wheat harvest. Make sure there are no potential contaminants, he said, such as spoiled grain, rodents, fertilizer or dirt in the equipment. Make sure all wagons used with treated seed are cleaned out.
"Don't just assume that whoever used it before opened it up and cleaned it all out," Pennington said. "There have been loads rejected for that reason. And, if you're using your truck to carry sugarbeets or lime or fertilizer, make sure all of that stuff is cleaned out prior to wheat harvest."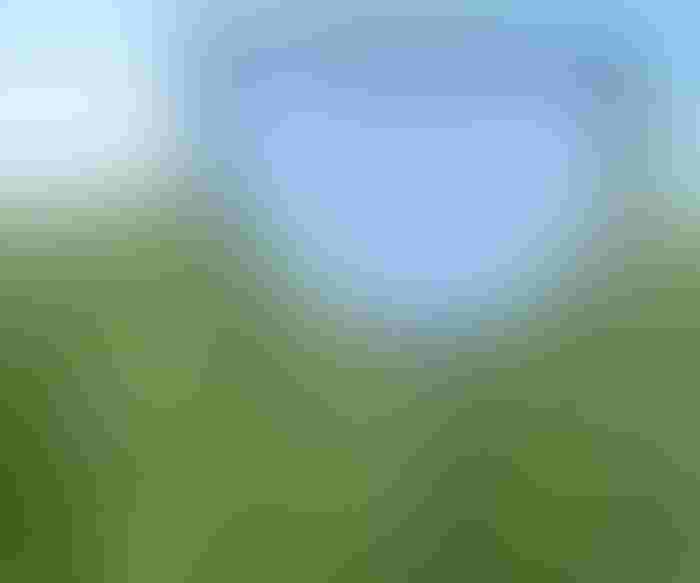 VARIETIES: Michigan State University has an expansive wheat trial. Growers are advised to consult the MSU Wheat Performance Trial Reports published annually for a nonbiased, science-based evaluation of yield, disease resistance and grain quality performance of about 50 to 60 commercially available wheat varieties.
Here are Pennington's five harvest considerations:
1.Lodging. Harvest fields with the highest lodging potential first. Check headlands and places where N overlap can occur for signs of lodging.
2.Head scab. It may be possible to get a sense of the amount of head scab in the field. However, visual head scab is not always a good predictor of final DON levels, Pennington said. If a field has been identified to have head scab, start harvesting those fields at 20% moisture and combine settings can be adjusted.
"Combine settings such as increased fan speeds may aid in discarding lighter weight scabbed kernels to reduce overall DON levels," he advised. "Scab may also vary throughout a field. For example, field edges can flower earlier, leading to much higher or lower DON values. These portions of the field may be harvested separately to avoid contamination of low DON grain."
Some elevators will pay the drying charge for early harvest as it will increase grain quality.
3.Yield monitors. Be sure to calibrate your yield monitors using the multipoint calibration. "While this does take some time, it will provide you with much higher-quality yield maps that you can use to make other decisions on your farm such as variable-rate nutrient application," Pennington said.
Monitors should be calibrated once per year for each crop. This calibration procedure provides the steps necessary to do this.
Pennington said a good example of improper calibration was when a farmer thought he was in good shape because total pounds on the monitor was within 1.8% of what the scale tickets. "But we found out, he explained, was in the high yield areas in the field, he was underestimating by 14.5%, and in the low areas, overestimating by 17%. He wasn't picking out the high and the low areas very well."
4. Residue management. The straw chopper should be set to spread the straw the full width of the combine head, unless you are going to bale it. "The goal behind residue management is that you spread it uniformly across the entire width of your harvest pass," Pennington added.
5. Safety. Accidents happen when work is rushed, Pennington said. "Most importantly, take the time necessary to be safe and teach your kids and employees how to safely operate your equipment. There are a lot of moving parts and a lot of times long hours involved in harvest. Tragedy can happen in a split second. Don't let it happen to your family."
Subscribe to receive top agriculture news
Be informed daily with these free e-newsletters
You May Also Like
---