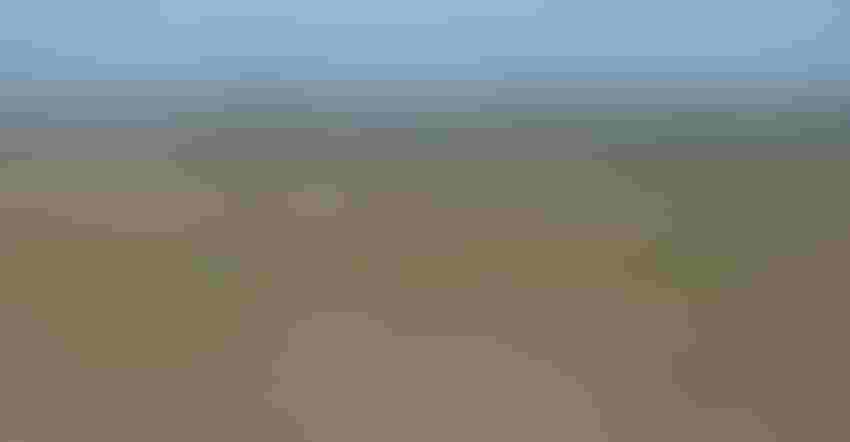 VOLUNTEER GROWTH: Green and growing volunteer wheat like that in this field provides a "green bridge" that allows wheat curl mites to survive to infect newly planted fall wheat crops with wheat streak mosaic virus.
The farmers who claim ignorance of the damage they are causing their neighbors by not controlling volunteer wheat are going to have a hard time avoiding education this summer and early fall if wheat leaders succeed in an no-holds-barred effort to spread the word on the losses that uncontrolled volunteer wheat caused in 2017.
In a campaign spearheaded by Kansas Wheat, the Kansas Department of Agriculture and Kansas State University, Stop the Streak advertising, billboards, public service announcements and educational events scheduled throughout August and September are designed to shine a spotlight on the millions of dollars of losses this year to wheat streak mosaic virus.
The vector for the virus, the wheat curl mite, thrives in summer fields of volunteer wheat. Thanks to heavy rates of infection in 2017 fields, a wet harvest and postharvest season, and an abundance of lightweight wheat kernels from damaged fields, the stage is set for an abundance of volunteer wheat — and wheat curl mites — moving into fall planting season.
"Controlling that volunteer is absolutely essential to avoiding a repeat of this year's problems," says Romulo Lollato, K-State Extension wheat specialist. "The volunteer needs to be killed at least two weeks ahead of planting next year's crop in order to make sure the mites have been controlled before the new crop comes up."
Lollato says the heaviest infections with WSMV were in the western third of the state, especially in six counties: Lane, Greeley, Hamilton, Wichita, Kearney and Finney. Tens of thousands of acres in those counties sustained yield losses of 70% to 100%, he says.
Intermediate to moderate damage was also seen in central Kansas, he says, with some fields in Saline County having as high as 70% yield loss.
Paul Penner, who farms in Marion and Dickinson counties and is a past president of the National Association of Wheat Growers, had a field in Dickinson County with significant yield lost to wheat streak mosaic.
"My concern, as farmers get fewer and larger in acreage, the frequency of certain neighbors using volunteer wheat as forage goes up," Penner says. "I have a farm near Lehigh that has been hit at least three times in the last decade. In the last incidence, a neighbor planted sudan in a harvested wheat field across the road from my farm. He never sprayed for control, and wheat streak took out my crop that year."
Vance Ehmke, who grows certified seed in Lane County, says his losses to neighbor negligence were in the hundreds of thousands of dollars.
"We had big parts of fields with yields of zero. The wheat was literally killed, and the field is now waist-high in kochia," he says. "Unfortunately, most of this wheat was high-dollar, new wheat variety releases like KSU's Larry and Tatanka, CSU's Avery and LimaGrain's Chrome. Our Chrome was a total loss. We were able to cut some grain, but test weights were 48 to 50 pounds, and the elevator did not want it. Another field of Oakley had yields of zero next to a deadbeat farmer and 77 bushels to the acre on the other side. The total field averaged 48 bushels, which I figure is a 20-30 bushel loss fieldwide — about $20,000 for the field."
For fields in seed wheat, Ehmke says, the losses are greater because the certified seed has higher value than commercial wheat.
He says he hopes that the education blitz will work to get farmers to control their volunteer, but he is not overly optimistic.
"We have been fighting this fight for decades," he says. "The education effort — the events, the preplant classes — they get all the people who are aware of the problem and are willing to do something. What we have to reach are the 10% to 15% who don't go to any meetings and aren't part of best management. They are the people who are the problem. And I don't think they are willing to hear the message."
Subscribe to receive top agriculture news
Be informed daily with these free e-newsletters
You May Also Like
---