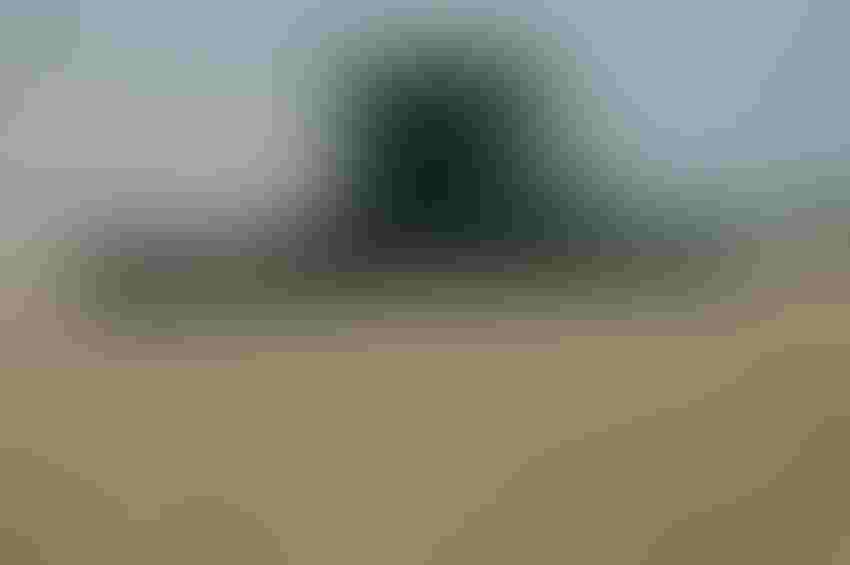 New tariffs jeopardize U.S wheat markets
At this writing, wheat may be forward contracted for June delivery at Medford, Okla., for $5.30, and in Perryton, Texas, for $5.25. These prices are based on a KC July 18 wheat contract price of $5.60, a Medford basis of minus 30 cents, and a Perryton basis of minus 35 cents.
In mid-December 2017, June 2018 forward contract prices were $3.73 at Medford and $3.81 at Perryton. The KC July 18 contract price was $4.41, with the Medford basis minus 68 cents and the Perryton basis minus 60 cents. The current June 2018 forward contract prices are $1.44 to $1.49 higher than in mid-December.
The reasons for significantly higher prices are lower hard red winter wheat production, especially in Oklahoma, and potentially good milling quality wheat. Reduced production expectations in Russia, the Ukraine, and Australia could have also resulted in higher prices.
The Oklahoma wheat tour resulted in a predicted 63 million bushel 2018 Oklahoma wheat crop. The USDA had estimated Oklahoma's seeded acres to be 4.3 million. The tour predicted harvested acres to be 2.5 million, with an average yield of 25 bushels per acre.
Oklahoma's 10-year average yield is 29 bushels, and 10-year average production is 108 million bushels. The good news may be that lower yields will result in higher protein levels.
Kansas wheat production was projected to be 243 million bushels. Its 10-year average yield is 39.7 bushels, with production of 344 million bushels.
The USDA estimated 2018 hard red winter (HRW) wheat seeded acres to be 23.2 million, compared to a 10-year average of 28.8 million. The 10-year average U.S. HRW wheat production is 911 million bushels. The 2017 U.S. HRW wheat production was 784 million bushels. Production for 2018 is expected to be less than 2017.
Another major factor for higher prices may be hot and dry conditions in the Ukraine and some wheat areas of Russia. At this writing, Ukrainian wheat production is projected to be equal to or greater than last year, while Russian production is projected to be less than 2017's record 3.1 billion bushels. Russian and Ukrainian wheat harvests start in July and run through October.
In addition, concerns exist about drought conditions in Australia, where harvest begins in late October and runs through December.
Price trends may be setting up for near $5 wheat during harvest. As the U.S. HRW wheat crop progresses north through Oklahoma and Kansas, prices will react to both yield and quality. Given the shortage of milling and exportable flour wheat, prices may react more to quality (test weight and protein) than yield.
Oklahoma and Texas prices will continue to react to U.S. hard wheat conditions, but the biggest impact may be Ukrainian and Russian production. A shortage of milling wheat in the U.S. and the world should result in relatively high Oklahoma and Texas prices through the June time period.
A relatively good U.S. hard red spring wheat crop would be expected to alleviate much of the protein premium, and have an overall negative price impact during the August and September time period.
The same is true for average or better yields and quality in the Ukraine and Russia. Conversely, if something happens to reduce any wheat crop, wheat prices during the August through November time period could be expected to increase.
Depending on wheat production and quality, December 2018 Oklahoma wheat prices could be in the $4.00 or $7.00 price areas. Harvest prices are expected to be near $5.00.
Subscribe to receive top agriculture news
Be informed daily with these free e-newsletters
You May Also Like
---