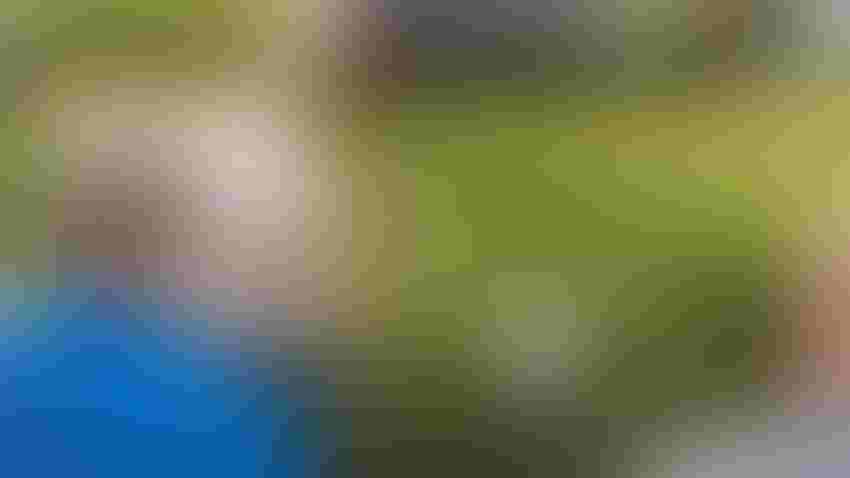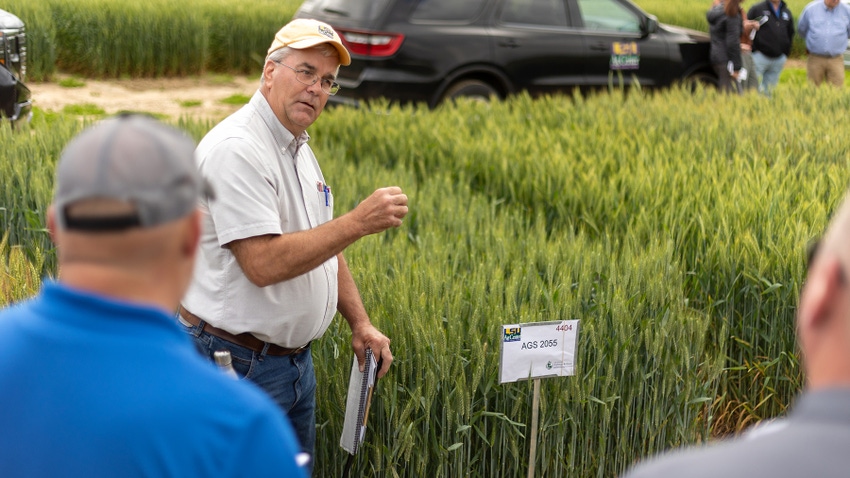 LSU AgCenter wheat breeder Stephen Harrison discusses wheat variety trials with attendees of the 2023 wheat and oat field day held April 20 at the LSU AgCenter Macon Ridge Research Station in Winnsboro.
V. Todd Miller
By V. Todd Miller, Louisiana State University AgCenter
On an overcast and windy day in Franklin Parish, a group of grain producers gathered to hear the latest updates on crops and witness a drone presentation.
The annual wheat and oat field day, held April 20 at the LSU AgCenter Macon Ridge Research Station in Winnsboro, kicked off with a discussion of Fusarium head blight, also known as scab, from AgCenter plant pathologists Trey Price and Boyd Padgett.
Price described scab as a major problem for wheat crops in Louisiana. The fungus infects the plant when there is warm, rainy weather present at flowering.
Scab resistance
Trials are underway to screen varieties for scab resistance.
"The way we do this is we grow the fungus in a lab, we plant the head rows, we inoculate prior to flowering while we have the spores in the air so they can infect the spikes and we irrigate to try to encourage the disease to develop," Price said.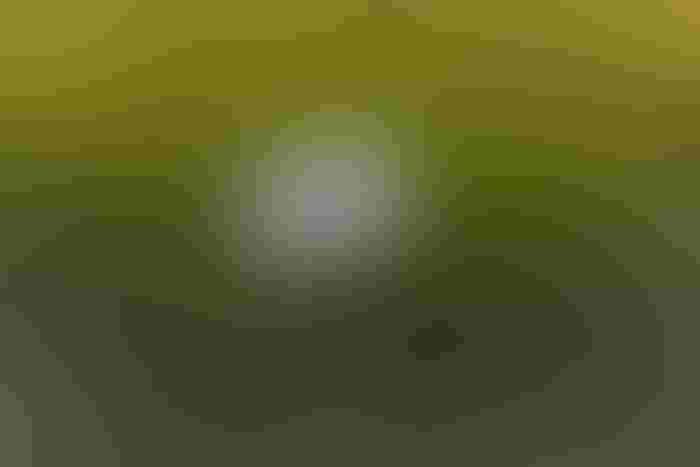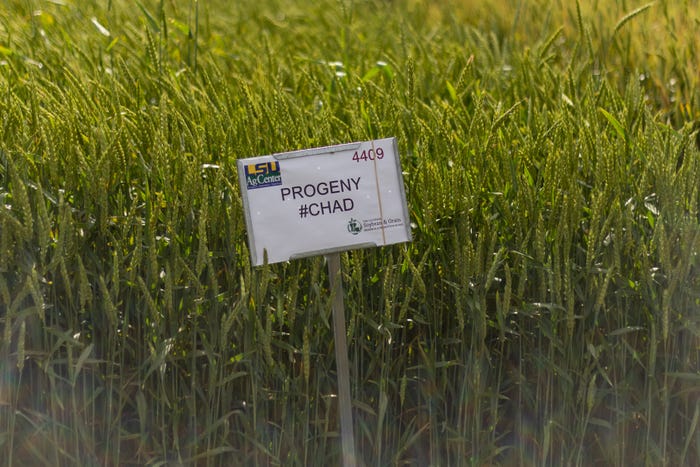 The wheat variety Progeny #Chad, in the fourth year of trial, was one of LSU AgCenter plant breeding specialist Stephen Harrison's favorite varieties with good yield, good fusarium head blight (scab) resistance and no freeze damage. The 2023 wheat and oat field day was held April 20 at the LSU AgCenter Macon Ridge Research Station in Winnsboro. (V. Todd Miller, LSU AgCenter)
The variety trials are being conducted at nurseries in Baton Rouge, Alexandria and Winnsboro. They are funded by the United States Wheat and Barley Scab Initiative and the Louisiana Soybean and Grain Research and Promotion Board.
Price then turned over the discussion to wheat specialist Padgett, who told the crowd there are 84,400 acres of the crop in the state, which is double what was recorded last year.
He said this has been a light disease year overall.
"The foundation for any disease management program is genetic resistance," he said. "In the work that I've done, if you wait six days after flowering to make your scab fungicide application, you're going to pay for it. So, an application at early flowering is crucial to ensure the best efficacy."
Hessian flies
Next on the agenda, AgCenter entomologist James Villegas provided an update on Hessian flies. Researchers have observed above-normal injury from the pest, especially in South Louisiana, this year.
"The last time we've seen this much damage from Hessian flies was over a decade ago," he said. "But this year it isn't just in Louisiana. It's also in Georgia and Alabama."
Hessian flies are tiny and hard to find in the field, with adults living only about three days. Adult females lay about 200 to 350 eggs on leaves and the larvae, once hatched, start feeding on the leaves and then go into the stem, stunting the growth of the plants.
"The No. 1 way to manage Hessian flies is cultivar resistance, so every year we screen for resistant lines," Villegas said. "The other way is insecticidal seed treatment, but that only lasts in the plants for 45 to 60 days."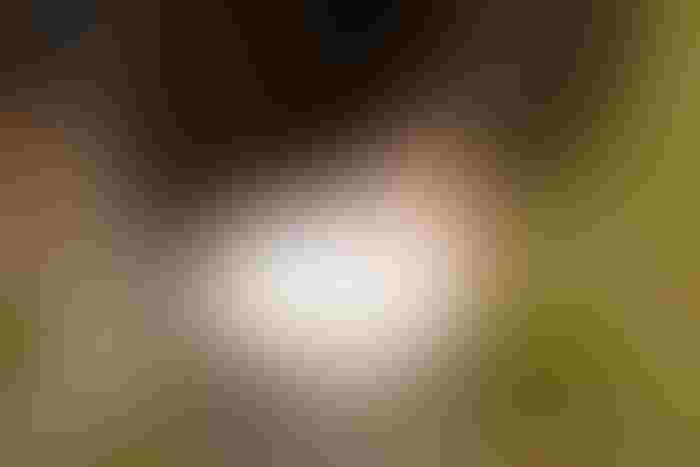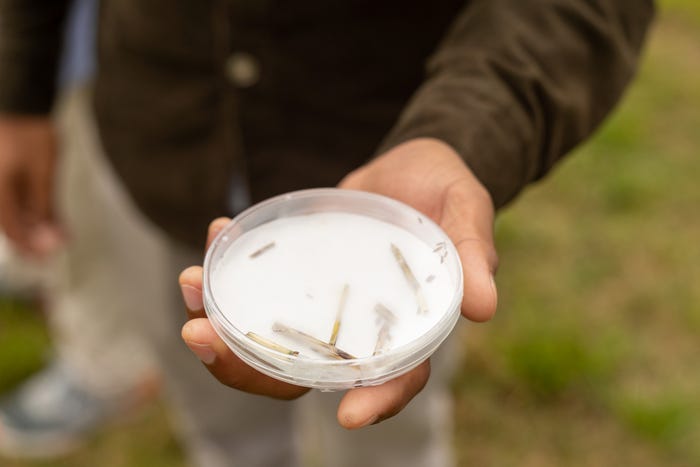 An example of Hessian fly pupae. Hessian fly damage to wheat crops hasn't been this bad in more than a decade, LSU AgCenter entomologist James Villegas told the crowd at the 2023 wheat and oat field day held April 20 at the LSU AgCenter Macon Ridge Research Station in Winnsboro. (V. Todd Miller, LSU AgCenter)
Soil fertility expert Rasel Parvej then spoke to the crowd about frost injury and nitrogen management in corn crops. He said most of the corn acreage in the state was injured by freezing temperatures March 19 and 20.
Parvej said injecting liquid nitrogen — also called urea ammonium nitrate or UAN — is the most efficient method for providing nitrogen for profitable corn production.
"If urea is used, it needs to be broadcast on dry soil followed by immediately incorporating it using a hipper," he said. "Using any urease inhibitor is highly recommended."
Variety trials
AgCenter wheat and oat breeder Stephen Harrison then walked the producers through rows of wheat to discuss variety trials, displaying those both resistant and susceptible to disease and freeze damage. Some varieties were new to trials while others had been in the program previously. Harrison said one of his favorites is Progeny #Chad, which has been in trial for four years.
"It had an average yield last year of 82.1 bushels per acre across north Louisiana with a very good fusarium rating and no freeze damage," he said.
The second-to-last stop on the tour was a presentation from plant geneticist Noah DeWitt and precision agriculture expert Tri Setiyono, who presented a demonstration on drone usage in agricultural research.
"One of the things we're thinking about in using drone data is that we have 600 or so plots that are observation plots and have DNA for all of them, which can be expensive," DeWitt said. "We wanted to learn if we could use drone information to link those observations together without the DNA data."
Crown rust
Finally, Harrison discussed crown rust in oats, calling the disease the hardest-to-handle fungal disease of which he is aware.
"There are over 100 different resistant genes and none of them have ever lasted," he said. "So, we have to try a different strategy, which is to put a bunch of minor genes into a variety that can't be overcome."
The field day was sponsored by AGSouth Genetics, Delta Grow, Dyna-Gro, Louisiana Land Bank, Progeny, and Stratton Seed Company.
Subscribe to receive top agriculture news
Be informed daily with these free e-newsletters
You May Also Like
---