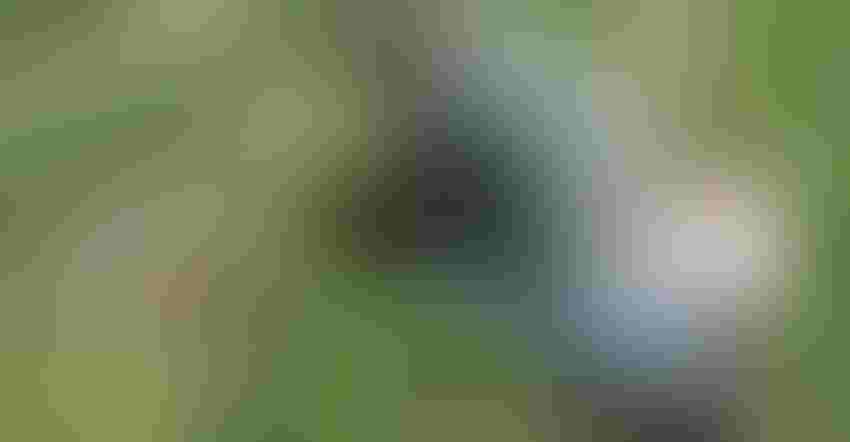 by Alan Bjerga
The death of meaningful U.S. immigration reform, done in by Washington partisanship and Republican presidential candidate Donald Trump's incendiary comments on foreigners, is leaving crops withering in the field and the farm lobby with nowhere to turn as a labor shortage intensifies.
Related: Immigration emerges as top issue during Congressional hearing
Carlos Castaneda watched one-quarter of his Napa cabbages rot in three California fields this spring as 37 immigrant laborers scheduled to arrive March 13 under a farmworker visa program were delayed by bureaucratic paperwork. He said he wants changes to an immigration system that causes his crops to rot unharvested. But he has little hope that will happen in this political climate.
"The rhetoric that's getting preached is pushing xenophobia," said Castaneda, 39, whose parents are Mexican immigrants. "You can't call an immigrant a murderer. You can't paint them with that brush."
About a quarter of the U.S. farm workforce, more than 300,000 people, don't have valid immigration papers, according to a 2009 survey by the Pew Hispanic Center. Other studies suggest the number may be more than 1 million. Proportions of undocumented workers tend to be higher in the hand-harvested fruit, vegetable and horticulture sectors, as well as large dairy farms.
The last major push for reform, a 2013 agreement that agriculture groups worked out with senators Dianne Feinstein of California and Michael Bennet of Colorado, both Democrats, along with Republicans Marco Rubio of Florida and Orrin Hatch of Utah, allowed up to 337,000 farmworker visas over three years. The current H-2A visa program for agriculture laborers last year granted 139,832 temporary stays, according to Labor Department data.
The rise of Trump, who felled Rubio and other reform-minded rivals to become the likely Republican nominee, has squelched any push toward reviving guest-worker proposals and put farmworker advocates on the defensive, said Craig Regelbrugge, co-chairman of the Agriculture Coalition for Immigration Reform. Trump has vowed to build a wall along the U.S. border with Mexico and has questioned migrant contributions to the economy.
"The atmosphere is so roiled with the presidential election," Regelbrugge said. "The angst, the anger, the whatever that is so resonant in a fairly broad swath of the electorate, it makes House members, especially Republicans, fear they'll be hurt in a primary if they work for reform."
Losing jobs
An immigration policy focused on closing the border would shift up to 61% of U.S. fruit production to other countries due to domestic labor shortages, sending jobs to Mexico and other nearby competitors, according to a 2014 study commissioned by the American Farm Bureau Federation, the largest U.S. farmer group.
Reforms that would include a guest-worker program and legal status for current migrants would keep those losses in revenue at 2% to 3%. That's made the farm lobby a reliable ally in efforts to open immigration.
The agriculture industry is the 10th-biggest donor to political campaigns, ahead of the transportation and defense industries and just behind organized labor, according to the Center for Responsive Politics in Washington. Agribusiness gives three-quarters of its donations to Republicans, according to the group.
Talk of a guest-worker program is gone. Instead, farmer groups are trying to relax some of H-2A's more onerous requirements while waiting for the anti-immigrant tide to ebb, said Kristi Boswell, a lobbyist with the American Farm Bureau Federation.
"We're waiting for a window to open," Boswell said. "When that window is near-closed, we focus on what we can do to move the needle with the regulatory bodies -- any way we can build our case toward the bigger picture of reform."
Compromise possible
Any solution that passes Congress will first need to focus on border security, said House Agriculture Committee Chairman Michael Conaway, a Republican from Texas.
Compromise on agriculture is possible because "it's clear that American workers don't want those jobs," Conaway said today at an event hosted by Bloomberg Government in Washington. "When I hear Mr. Trump talk about a wall, what I hear is operational control of the border. I think all of us can agree on that."
Trump, who has made a southern border wall a cornerstone of his foreign policy, has said he will force Mexico to pay for it by barring money transfers.
Local crackdowns on migrant labor, including in Alabama and Georgia, have led to decreased crop production and worker shortages. But sympathy for the farm lobby is minimal among immigration opponents, said Ira Mehlman, spokesman for the Federation for American Immigration Reform in Washington.
Low salaries
Even with a guest-worker program, farms would soon find themselves with labor shortages, simply because of what they're willing to pay laborers, he said.
The average hourly wage of a U.S. agricultural field worker in April was $12, according to a survey conducted by the USDA. That's up 5.6 percent from a year earlier.
In contrast, a worker in construction, commonly considered a step up from farm work, makes $17.57 on average, according to the Labor Department. In California, where farmworker needs are greatest, field workers made $12.35 an hour, while construction workers made $20.24 an hour.
"As soon as farmworkers gain legal status, they abandon agriculture for better work," Mehlman said. "That puts the employers right back where they were." Increased use of machinery for harvesting and higher wages for workers would be better fixes, ones that would likely have little effect on food prices, he said.
Lost Opportunities
Supporting Democrats who are more hospitable to immigration reforms also holds less appeal to farm groups with little appetite for the environmental regulations and cultural positions that party tends to support, said Dee Davis, president of the Center for Rural Strategies in Whitesburg, Kentucky.
For producers, waiting for a window means lost opportunities. Norwich Meadows Farm in Norwich, New York, supplies farmer's markets in New York City and New Jersey from 80 acres of organic beans, radishes, peppers and other vegetables. It can't grow without additional labor that's hard to find, said owner Zaid Kurdieh.
"Our potential market is unlimited, but if I can't count on getting workers on a regular basis, I can't reach that market," said Kurdieh, who employs 24 temporary immigrants, about two-thirds of his employees, through H-2A.
--With assistance from Brendan Greeley.
To contact the reporter on this story:
Alan Bjerga in Washington at [email protected]
To contact the editors responsible for this story:
Stephen Merelman at [email protected]
Michael Marois, Steve Stroth
COPYRIGHT © 2016 Bloomberg L.P
Subscribe to receive top agriculture news
Be informed daily with these free e-newsletters
You May Also Like
---