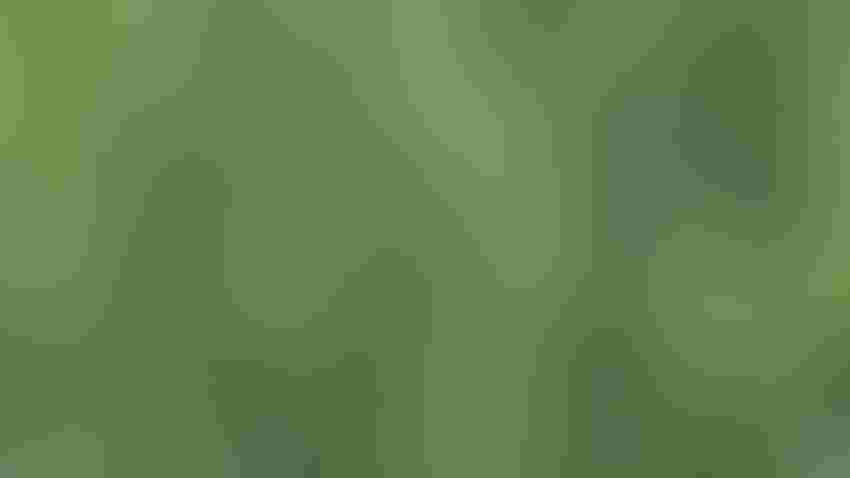 DO YOUR WHEAT HOMEWORK: University trials are a good place to start your seed purchasing research, including for wheat and barley.
Chris Torres
It's almost time to purchase seed. But don't do it without researching your options first.
Over the next weeks and months, American Agriculturist will be putting together some useful information to help you in your seed purchasing decisions, including our always popular "top 5" new corn and soybean varieties for the Northeast.
This week our focus is on wheat trials done at Penn State, Ohio State and Michigan State. These trials include varieties placed by private seed companies, as well as experimental trials put out by the universities.
Below is a graphic showcasing the companies or brands with highest number of varieties in each state's trials:

At Penn State, researchers evaluated 63 wheat varieties from 12 companies or brands this season. Evaluations were done in Lancaster County and Centre County.
For the Lancaster trial, seeds were planted in a former soybean field on Nov. 2, 2022, on tilled soil using a drill with 7.5-inch spacing.
According to the trial report, a single application of fertilizer was applied in April, and herbicide was applied in early April, too. No fall fertilizer was applied. Harvest was July 6.
The highest-yielding variety was just 80.5 bushels, while the average was 68.3 bushels, much lower than expected.
"Rain was in the forecast but missed the research farm. We believe the lack of rainfall and the high temperatures around our nitrogen application resulted in some stress and burning to the wheat as it came out of dormancy," according to the report.
Centre County was a different story. Seed was planted Oct. 20, 2022, in a field that was previously corn silage. Fall fertilizer was applied Oct. 17, 2022, and a split application of UAN was applied in late March and mid-April. Researchers reported good moisture and warm temperatures in April, but very dry and smoky conditions in May and June.
Still, the crop far outyielded Lancaster once harvest was done in late July. The highest yield came in at 118.9 bushels, with the average coming in at 100.5 bushels.
Barley trial
Fourteen varieties of barley were evaluated in Lancaster. The highest yielding was 144.6 bushels, while the average was 116.3 bushels.  
A total of 15 barley varieties were tested in Centre County, with the highest-yielding at 132.5 bushels and the average at 112.2 bushels.
Buckeye and Michigan wheat
The 2023 Ohio Wheat Performance Test had 16 brands or companies entering 74 varieties for testing.
Plots consisted of seven rows each, 7.5 inches apart and 25 feet long. Participating companies specified seeding rate for each of their varieties. Test sites were planted within 21 days of the fly-free date.
About 30 pounds of nitrogen per acre was applied at planting, followed by the addition of 80 to 100 pounds an acre of nitrogen in early spring. Herbicides, insecticides and fungicides were applied as needed. Soybean was the previous crop, and fields were minimally tilled at all locations. 
The highest-yielding variety came in at 116.5 bushels, with the average at 107.9 bushels.
Highest test weight was 61.1 pounds and lowest was 57.1 pounds, while the average test weight was 58.7 pounds.
The 2023 Michigan State Wheat Performance Trial had 105 entries from 10 seed companies planted in seven different counties. All seed was treated, according to the report, but the chemicals and rates used varied according to the preferences of the originating organization.
Fall fertilizer application varied with cooperator practice. Spring nitrogen was applied as urea at green-up, and Talinor was used for weed control at all sites. All sites were coordinated under high management, according to the report, except for conventionally managed trials in new counties.
Under high management, an additional 30 pounds of nitrogen was applied using streamer nozzles and 28% UAN. Quilt Xcel fungicide was applied at Feekes 9. Miravis Ace fungicide was applied to control late-season fungal diseases, with application coinciding with the average flowering date of the trial location.
The highest-yielding variety was 112.9 bushels, and the average was 102.9 bushels an acre.
How to use the data
Don't depend on just a university test to guide your seed-buying decisions. Get as much data from as many sources as you can. And don't just decide based on one or two years of data, says Dennis Pennington, wheat systems specialist at Michigan State University.
"Variety selection is best made using at least three years of data," he says. "Varieties selected using data across all locations and multiple years will likely perform well under a wide range of conditions. Although, performance of a given variety will vary based on testing location. In selecting varieties for a specific location, it is important to identify varieties that perform well near the location where the variety will be grown."
Look at yield, disease resistance, height, flowering date and grain quality when selecting what to plant on your farm.
"Select two to three varieties to plant on your farm. Look for data not only from the MSU Wheat Performance Trial results, but also from seed companies, local co-op or any other sources of information you have access to," Pennington adds.
Links to other grain trials
Maryland small grains trial. https://blog.umd.edu/agronomynews/2022/07/27/2022-maryland-small-grain-variety-trials/
Cornell small grains trials. https://blogs.cornell.edu/varietytrials/small-grains-wheat-oats-barley-triticale/small-grains-cultivar-trial-results/
Subscribe to receive top agriculture news
Be informed daily with these free e-newsletters
You May Also Like
---