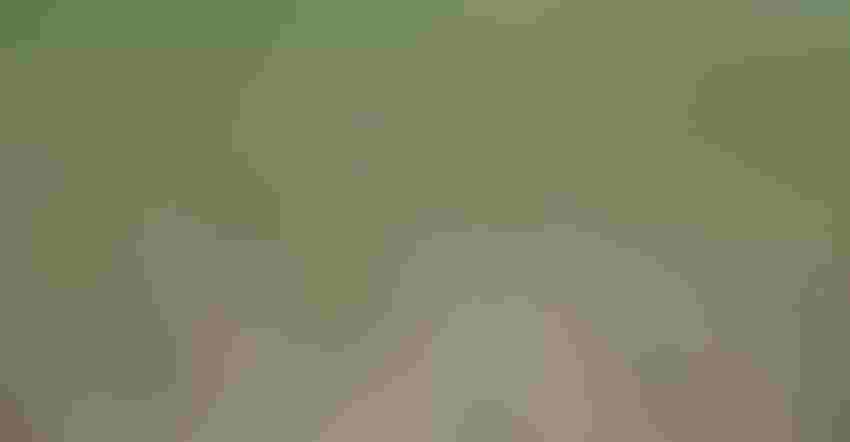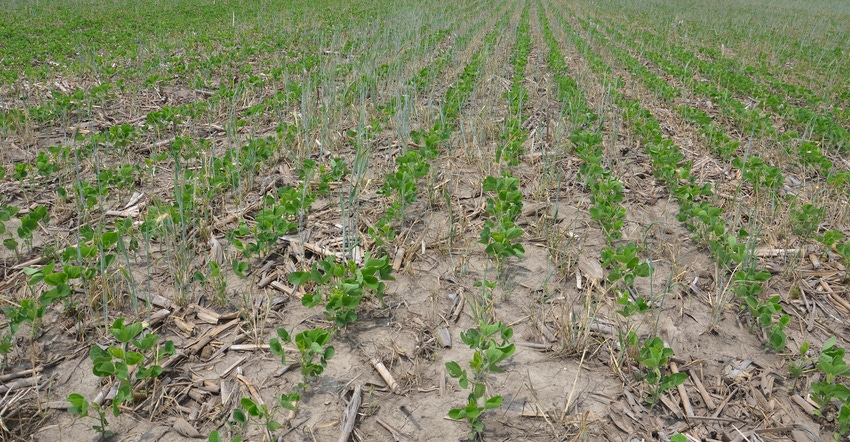 ELIMINATE RYE: These scattered cereal rye plants that escaped burndown may seem harmless, but Purdue's Bill Johnson recommends killing them to reduce competition with the cash crop.
A few cereal rye plants that escaped control after burndown earlier may not seem like a big deal. However, Bill Johnson suggests you plan a "surprise party" for them — a herbicide application that will take them out.
Johnson is a Purdue University Extension weed control specialist. He recently looked at pictures of real-life fields and recommended what he would do if faced with making decisions on how to control weeds. In this case, the weed was cereal rye that escaped burndown.
"Sometimes it doesn't take the presence of very many weeds to influence a crop and impact yields," Johnson says. "I would remove the cereal rye, even though there are just a few cereal rye plants here and there."
Another reason to get the rye out is to prevent the plants from producing a seed head, Johnson says. If these plants produced seed, it could be a problem when the field is rotated back to corn next season.
There are options for removing cereal rye in this soybean field. Cereal rye is pretty easy to kill with glyphosate if you planted soybeans with the Roundup Ready trait, Johnson says. In non-GMO beans, use any herbicides that work for volunteer corn, such as Select or Assure.
This article is part of a series of real-life recommendations for weed control. Recommendations made here are not all-inclusive.
About the Author(s)
Subscribe to receive top agriculture news
Be informed daily with these free e-newsletters
You May Also Like
---