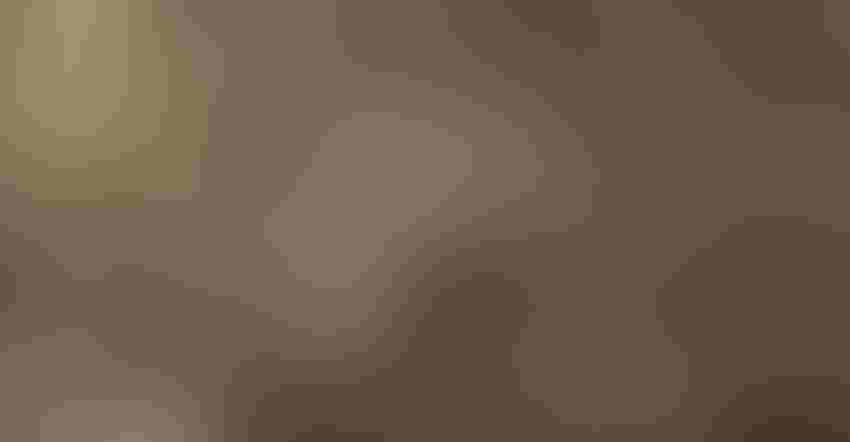 COUNT ON CORN: Expect volunteer corn this year if you had lodged corn last year, were forced to harvest late or harvested very dry corn where shelling at the head was an issue.
Late-summer and fall storms, including wind storms, resulted in lots of down corn and a larger number of cornfields that were harvested later than usual. Throw in that some farmers also harvested corn very dry very early with excess shelling at the head, and 2019 could be a banner year for volunteer corn.
Fortunately, volunteer corn is a nuisance you can overcome easily in soybeans, says Bill Johnson, weed control specialist with Purdue University Extension.
Easy fix
If you find volunteer corn coming up through the soybean canopy, you can conquer it by including a grass herbicide in the postemergence tankmix, Johnson says. You should be able to take care of volunteer corn with Assure or Select.
The rate will depend on how big the volunteer corn is when you're ready to spray, he notes. Expect to need more product to bring down larger corn. Refer to the specific product label for the correct rate, which will be based on height of volunteer corn.

EXTRA COMPETITION: Soybeans don't need extra competition from volunteer corn. You can take care of it easily if you plan, Bill Johnson says.
Most volunteer corn will be resistant to glyphosate and perhaps Liberty, unless you're in a non-GMO corn program. Glyphosate or Liberty won't control volunteer corn coming up from hybrids with one or both of those traits. If you're growing Enlist-tolerant corn, volunteer corn could carry resistance to Assure and other herbicides in the "fop" family of chemistry. Take that into account when selecting herbicides to control volunteer corn.
Tough challenge
Talk about going from a relatively easy fix to a tough challenge! The culprit in the field below is a mulberry sapling. Ordinary residual and postemergence herbicides in soybeans aren't going to take it out, Johnson says.

TOUGH CUSTOMER: The good news is that you aren't nearly as likely to encounter mulberry trees in soybeans as volunteer corn. The bad news is mulberry trees are much tougher to control if they do appear.
If these were Xtend soybeans, you might be able to spot-spray and beat mulberry bushes back with dicamba, Johnson says. If they aren't Xtend soybeans, you have few, if any, options.
The best strategy is to work on mulberry trees in the fall after harvest, Johnson explains. If you clip them off while combining soybeans, allow some time for regrowth. Then spot-spray with a growth regulator herbicide. It may be easier to work on them during the year the field is in corn, because tops and leaves won't be clipped. You need a healthy sapling, so it will take up the herbicide and move it into the roots.
This is another article in a series of weed control recommendations for real-life fields. These recommendations are not all-inclusive.
Subscribe to receive top agriculture news
Be informed daily with these free e-newsletters
You May Also Like
---