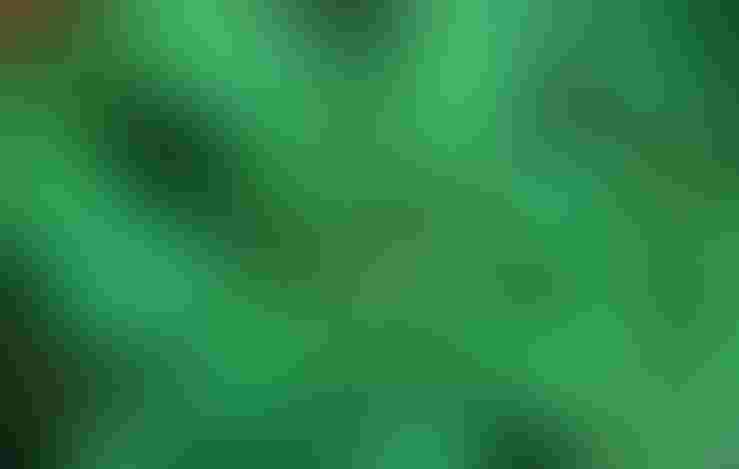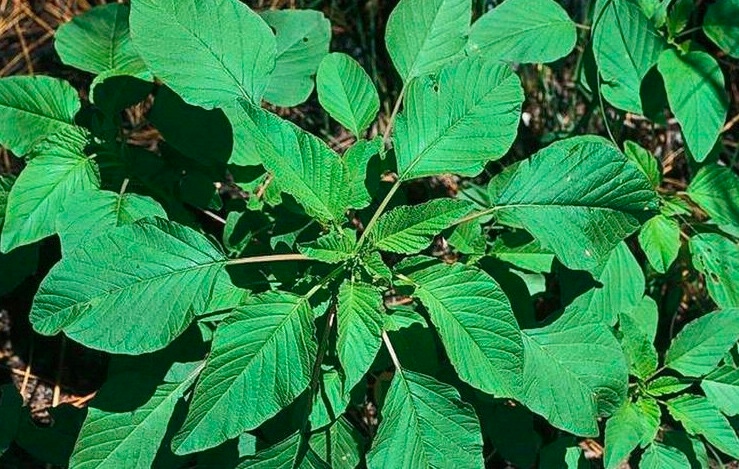 Editor's Note: This company media release is unedited, for your information.
Fall is ideal for evaluating what worked and what didn't work – especially when it comes to weed control. Mark Bernards, associate professor of agronomy at Western Illinois University, and his weed science class conducted research this year to learn about growth of two common weeds. They compared the development of Palmer amaranth with waterhemp plants as they grew in the same pot and had to compete. The result? Palmer amaranth grew more aggressively than waterhemp.
"One of the things we noticed is that Palmer amaranth adds leaves a lot quicker," Bernards says. "At the end, Palmer amaranth had 17 to 18 leaves per pot whereas waterhemp had somewhere between 13 and 14. Palmer amaranth is a much more aggressive species."
Whether the concern this year was Palmer amaranth, waterhemp or giant ragweed, corn farmers can implement helpful practices to control herbicide-resistant weeds in the future. Bernards says the two best ways to delay, or prevent, herbicide resistance is to apply herbicide mixtures that have active ingredients effective on the targeted weeds and to overlap residual herbicides with multiple modes of action.
"Our primary focus needs to be eliminating weed seed return, which means we don't let any new weeds into our fields," Bernards says. "A preemergence application followed by a post- is critical for herbicide resistance management."
Using a preemergence herbicide helps farmers protect yield potential early. Following up with a postemergence herbicide will not only provide additional control, but also help farmers navigate unfavorable weather circumstances.
"Farmers need a powerful herbicide program to fend off Palmer amaranth next season," says Lyndsie Kaehler, U.S. product manager, Dow AgroSciences. "An example of a strong approach is applying SureStart II or FulTime NXT herbicide preemergence followed by Resicore herbicide for four modes of action that will work deep into the season. Many farmers also choose to add glyphosate and atrazine to this program to increase the number of different modes of action."
Nebraska farmer overlaps residual herbicides to control Palmer amaranth
In Holdrege, Nebraska, farmer Blake Johnson has been no-tilling corn and soybeans for 15 years. Recently, herbicide-resistant weeds have become increasingly hard to control.
"We've got a huge resistance problem in this county especially after this year when we had soybean fields full of Palmer amaranth," Johnson says. "Pigweed is the No. 1 troublesome weed and kochia is No. 2. We saw early stages of resistance a year ago, and it has really escalated in the last year, which scares me."
Last winter, Johnson started looking for a new mode of action to add to his herbicide program to get ahead of Palmer amaranth. He decided to overlap residual herbicides to keep his fields clean deep into the season. Johnson applied FulTime® NXT herbicide preemergence followed by Resicore® herbicide postemergence.
"We had too many escapes in our soybean fields, but in our cornfields where we used Resicore, we were very happy with the control," Johnson says. "We had very few escapes and, in general, our cornfields were very clean."
Like many farmers seeking new tools to combat herbicide-resistant weeds, Johnson tries to select products with multiple modes of action. After a season with heavy Palmer amaranth infestations, Johnson is keeping his foot on the gas in 2018.
"We sprayed corn when it had two leaves on it, and we got enough control out of Resicore to keep the fields clean until crop canopy," Johnson says. "We had good results with it this year at keeping the fields clean. It's going to have its work cut out for it next year because there's going to be a little more pressure in some of the fields because of escapes in soybean fields that went to seed."
Johnson says he is going to put Resicore to the test next year, and he thinks it will be up for the challenge.
For more information about Resicore and controlling herbicide-resistant weeds, including Palmer amaranth, visit PowerOverWeeds.com.
Subscribe to receive top agriculture news
Be informed daily with these free e-newsletters
You May Also Like
---