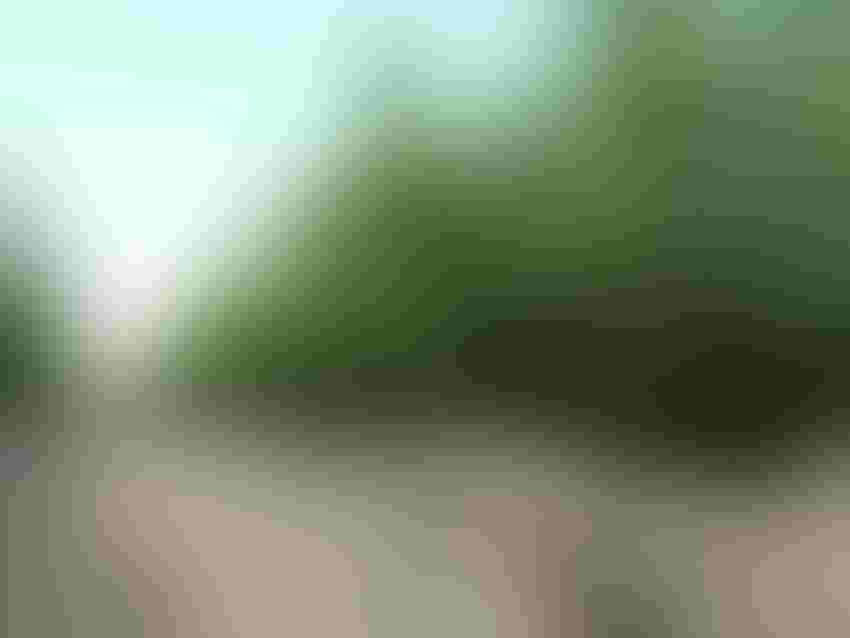 California walnut growers at one time could rely solely on a burn-down treatment of glyphosate or other post-emergent herbicide to take care any weed problems in their orchards. Not anymore.
About seven or eight years ago it was becoming obvious that glyphosate wasn't controlling horseweed, fleabane, and ryegrass. Now, junglerice isn't being controlled like it once was, reports Kurt Hembree, University of California Extension weed management farm advisor for Fresno County.
It's since been confirmed that these four weeds are, in fact, resistant to glyphosate, he notes. Palmer amaranth and lambsquarters are now also beginning to escape glyphosate treatments. Meanwhile other weeds, while not considered resistant to glyphosate, are surviving treatment with some of the other pre-emergent herbicides, such as Prowl and Treflan. Among those escaping are barnyard grass and sprangletop.
It's a similar story in almonds and other California tree nut crops, he adds.
Hembree traces the post emergence control problem to extensive use of these herbicides over the years. This has allowed the weeds to become resistant to the products.
The reduced use of two pre-emergent herbicides — simazine  and diuron — has also played a role. Until 2004 these two materials were used widely by tree and vine crop growers to control some of these difficult weeds. That year the California Department of Pesticide Regulation began requiring a special permit to use them in groundwater protection areas (GWPA).
Since then, nine new herbicide products — featuring new chemistries — have been listed for use in walnut orchards, Hembree notes.
He and other Extension farm advisors are recommending walnut growers revamp their weed control program to include some of the newer pre-emergent products and rely less on the post emergent herbicides.
"You don't necessarily have to give up the post-emergent herbicides you've been using," Hembree says "But, consider changing your approach from using only one type of weed killer to using both pre- and post emergent herbicides having different modes of action each year."
Higher price tag
Keep in mind, though, that the newer pre-emerge products come with a higher price tag than diuron and simazine. That's another reason to use both pre- and post emergent products, he notes. "It's more economical in the long run to follow up your pre-emergence treatments with a timely burn down rather than relying only on the post emergent sprays to control your weeds," he says. "You'll make fewer trips across the field. That savings can be worth a lot."
As he points out, once a pre-emergent herbicide has been applied to the soil during the dormant period, rainfall is required to activate it. "About one-eighth to a quarter-inch of rain within about a month after application should be enough," he says. "Once activated, residual activity of most pre-emergent herbicides lasts about 120 to 180 days. So, if you put it on between January and March, it should remain effective through the summer."
Post emergent materials, like paraquat, 2, 4-D, or saflufenacil, should be added to the spray tank if weeds are up when the pre-emergents are applied, Hembree adds. This treatment can be followed by application of a post emergent product as weeds emerge later. Timing of such a burn down application is critical, he notes.
"The biggest downfall in use of a post emergence herbicide is waiting too long to spray," Hembree adds. "You have to treat when the weeds are really small.  Waiting until the weeds have grown 1 to 2 feet tall is asking a lot for a post emergent product."
Subscribe to receive top agriculture news
Be informed daily with these free e-newsletters
You May Also Like
---