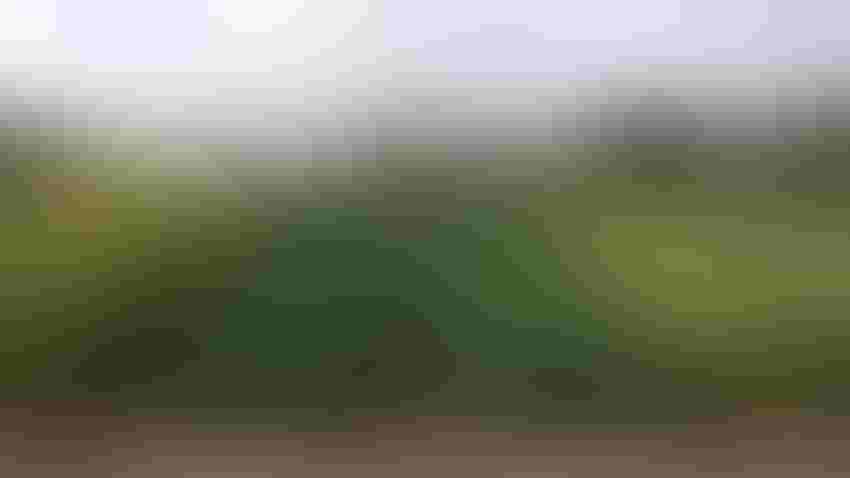 Figure. 1 Peanut weed control plots at UGA Ponder Farm (Ty Ty, GA) on July 24, 2023. 83 days after peanut planting (DAP). No rainfall or irrigation until 8 DAP and 17.92" of total rainfall from May 1 - July 24 (6.86" above long-term average). PRE – Applied 1 DAP; POST – Applied on May 25, 2023 - 22 DAP (Cadre 2AS @ 4 oz/A + 2,4-DB 2SL @ 16 oz/A + Cobra 2EC @ 12.5 oz/A + Dual Magnum 7.62EC @ 16 oz/A). Weed-free at planting/twin rows (36"-9").
Eric Prostko/UGA Extension
At a Glance
What are things growers can do when they are applying herbicides to weeds not at the ideal stage or height?
As I drove around south Georgia this summer, I could not help but notice the clean peanut fields as well as the not-so-clean peanut fields. Made me wonder what's going on and how I can do a better job of getting my message out there.
Often, I take some soft punches from folks about the practicality of small-plot research. It's not real world they say!  Generally, I do not disagree, but small-plot research does prove the overall concept that when herbicides are applied correctly, they usually work. If you don't believe me, check out Figure 1.
In this peanut field, I was not able to moisture activate the PRE herbicides until 8 days after planting (DAP) due to an irrigation pump problem and this farm received more than 17" of rain since May 1.  Sounds pretty real world to me. Despite these difficulties, weed control in these plots was excellent at 83 DAP.   
So, what's the disconnect between very consistent small-plot weed control successes and occasional large-field weed control failures? Here are a few things to think about: 
Timeliness:  Since I am not farming thousands of acres, I have the luxury of spraying when weeds are small. In this case, herbicides work almost 100% of the time.

Application Rate: With POST herbicides, I never apply below-labeled rates.

GPA: All research treatments are applied in 15 GPA.

Tractor Speed:  All research treatments are applied at 3.5 MPH.

Boom Height:  Maximum boom heights for me are ~20" above the target weed or crop.

Nozzle Type:  I almost exclusively use TeeJet AIXR11002 nozzles, which in my system, produce coarse (C) droplets (~402 microns VMD50) at 35-40 PSI. You can get similar droplet sizes with nozzles from other purveyors such as Greenleaf Technologies or Pentair (Hypro). 
Now this ain't my first rodeo and I am well aware that no grower will ever spray at 3.5 MPH.  However, I am challenging every grower who reads this article to look at this list and think of ways that it might be tweaked to fit your specific farming operation. More on that later.  
Based upon my professional experience as a bumbling weed scientist for 37 years, timeliness is the most important factor that influences the performance of herbicides. It trumps all others. Unfortunately, it is also the one that causes the most challenges for large-acre growers. The other critical application factors such as GPA, tractor speed, boom height, and nozzle type become more important when herbicide applications are made to large weeds. 
What are some things growers can do when they are applying herbicides to weeds that are not at the ideal stage or height and therefore, must get better spray coverage?
Practically and simply put: 
Reduce spray boom heights.

Avoid using nozzles/pressure combination that produce extremely-coarse (XC) to ultra-coarse (UC) droplets (>502 microns VMD50); d) apply herbicides in 15 GPA.
When weather conditions and weed heights are ideal, it is usually not too difficult to get very acceptable weed control results.  However, when rain or other delays prevent the timely application of herbicides, application factors such as GPA, tractor speed, boom height, and nozzle type might need to be tweaked to improve coverage and hopefully, performance.  
As always, good weed hunting!  
Subscribe to receive top agriculture news
Be informed daily with these free e-newsletters
You May Also Like
---