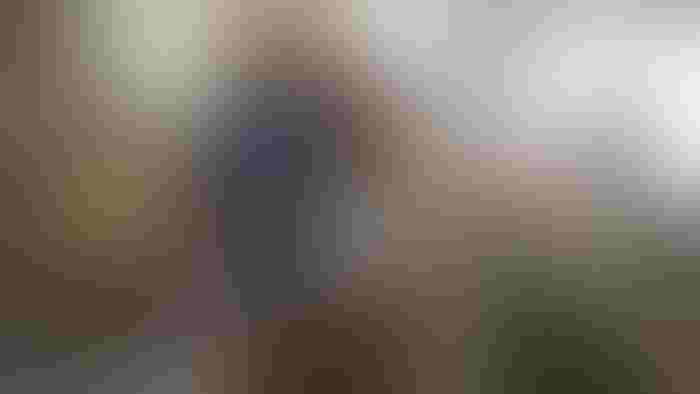 Consumers want locally grown food, and many are willing to pay a premium for it. If you are raising and supplying these products, how different is it from raising commercial corn and soybeans?
Tom Hackman and his wife, Ruth, along with their three children and their families, say it's a lot different. The Hackmans added a retail produce market on their farm to augment corn, soybeans and cattle in 2012. Today, they also produce, pack, ship and sell wholesale produce, primarily watermelons.
Not every farm has an employee with the title of food safety manager, explains Megan Hackman VanLiew, Tom and Ruth's oldest daughter, but that is her title. Most farms likely don't have a retail manager who also is in charge of human resources, but that's the expertise of Megan's sister, Jacquelyn Hackman Jasinski. Managing retail markets falls under her management purview too. Their brother, Victor, is a field manager and transportation manager. Jacquelyn's husband, Klayton, is also a field manager, specializing in chemical applications.
Quality matters
"It's all about delivering quality produce to consumers," Jacquelyn says. "We grow most of what we sell in our farm markets and through our Veg2Table subscription operation, but we supplement it with produce from other farms if we need something we don't grow.
"We work with other local growers when we need other produce. Our emphasis is still on food safety and quality."
Besides the retail market on the farm, the Hackmans also sell retail at Darlage Custom Meats in Seymour, Ind. For a few years, they operated a market in Salem, Ind., but eventually discontinued it.
"The main reason we gave it up was because it was more difficult to guarantee consumers were always seeing and buying fresh produce there," Jacquelyn explains. "We relied on employees, and one of us couldn't be there all the time. Not everyone understands when it's time to pull a vegetable off the shelf because it's no longer fresh. We felt it was more important to maintain our reputation for only selling quality produce."
People at the location they now maintain in Seymour were already familiar with dealing with customers looking for a place to buy locally sourced food. "And they're family — that doesn't hurt," Jacquelyn says. "They think like we do, and they understand quality is a big deal."
Veggies to your door, via subscription
Megan called her sister Jacquelyn in the middle of the night. "I've got it! I've finally got it!" she said.
"You've got what?" Jacquelyn asked, now awake.
"The name for our new vegetable subscription service. We'll call it 'Veg2Table' … get it?"
Providing locally grown vegetables weekly or biweekly isn't a new idea, but the name Veg2Table is new. The Hackman family kicked off the new venture in 2022.
"Our goal was 30 subscriptions the first year," Jacquelyn says. "Dad didn't think we could reach that goal. We promoted it on social media, and people liked the idea. We cruised past 30 and had 130 subscription customers that year."
The customer list grew to 175 in 2023, and the family hopes to grow it even more next year. People don't order what they want. Instead, they get a box of vegetables selected by the Hackmans.
"Working with other local farms who grow things we don't grow really paid off," Jacquelyn explains. "We want a variety of produce in each box. Sometimes it might be a vegetable someone hasn't cooked in a long time. Feedback indicates most people like that. It gets them reacquainted with a vegetable, and they enjoy looking for new recipes."
You won't find information on Veg2Table on their website now. "We aren't adding any more new customers now," Megan says. "Look for information again as we prepare for 2024." Visit hackmanfamilyfarmmarket.com.
Subscribe to receive top agriculture news
Be informed daily with these free e-newsletters
You May Also Like
---