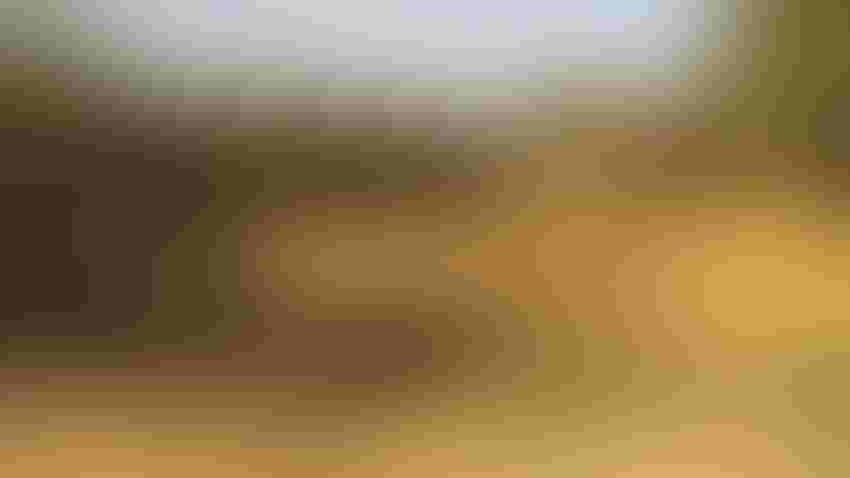 Has California's almond industry surpassed its sustainable apex? Can global demand correct an oversupply, or will economic forces coerce the U.S. industry to contract?
Todd Fitchette
I'm probably not on a dangerous limb when I say the USDA's almond forecast surprised folks. Count me as one of them.
Those I spoke with after the objective survey was made public indicated they were surprised that the USDA found 2.6 billion pounds of almonds out there. Though nobody wanted to publicly predict a better number, two of those I spoke with independently of each other quietly suggested it could be closer to 2.2 billion pounds. I wonder if Las Vegas is taking odds.
A field rep I spoke with said his 2.25 billion pound estimate was based on numbers he saw from Land IQ, the Almond Board of California's go-to resource for almond acreage. Another industry leader told me he thought from early in the season that the crop would be much closer to 2.2 billion pounds.
Earlier this year an almond investor speaking to California rural appraisers used simple math to project the likelihood of crops staying at or above three billion pounds for the foreseeable future. His math: the state's almond acreage report, plus historic growth, times an average almond yield. Does simple math work in agriculture?
The reported 1.38 million bearing acres could be skewed significantly if anecdotal reports bear fruit. I saw whole orchards under water along the San Joaquin River earlier this year that likely died. Other reports suggest farmers have abandoned whole orchards but have not yet removed them. I'm hearing possibilities that some orchards won't be harvested because it's simply too costly. Some orchards were removed after the acreage report was released.
Has the U.S. almond industry reached its financial apex? Can growers continue to produce more nuts for a world market that does not appear to demand the volume produced? Are there areas of the state that should forego growing almonds because of water availability or soil conditions?
Did the Almond Board of California oversell the success of the industry when grower prices were $3 to $4 a pound and entice more plantings? How long can money grow on the same under these conditions?
Will inflation cool global demand for almonds as consumers pick less costly items to eat? Have you seen the price of snack nuts and almond products in the stores these days?
How long will it take for the industry to work through its oversupply? Rabobank last year came close to predicting last year's carry-out volume. They're again predicting approximately 30% of the state's annual production will remain unsold when the new marketing year starts in August. That's not financially sustainable in today's marketplace.
At what point does the industry correct? What will that look like? Will this lead to a rush on pistachios?
How will lenders respond with the glut of red ink? What about the investors who rushed to capture all that money in almonds? Will ag land values across California cool with no clear cash crop and higher interest rates? Are there profitable alternatives for growers who want to continue farming?
Subscribe to receive top agriculture news
Be informed daily with these free e-newsletters
You May Also Like
---