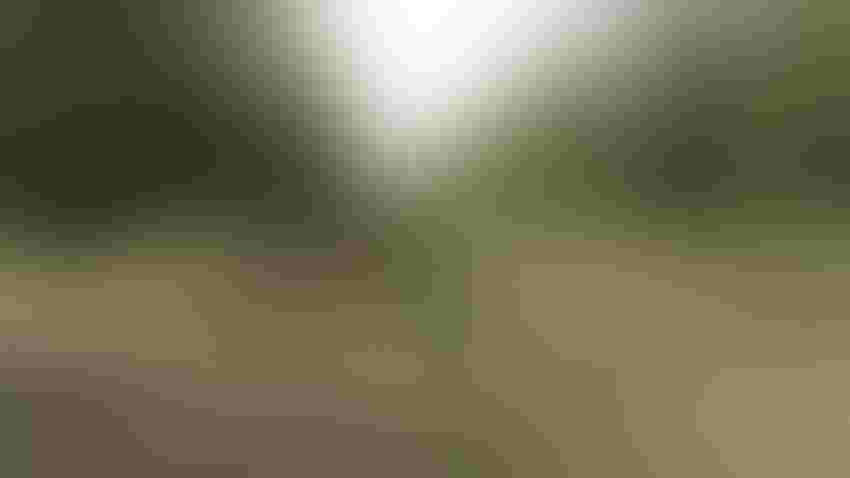 Walnuts are harvested near Red Bluff, Calif., in 2018.
Tim Hearden
California walnut industry representatives say they expect a "stellar" harvest this fall as prolonged heavy rains in growing regions helped restore deep soil moisture and provided for healthy root zones.
The rainfall last winter and spring enabled trees to better tolerate late-season high temperatures, notes the California Walnut Commission. The state also benefitted from an extensive snowpack which has provided sufficient water to support tree yield this summer.
The optimism is a contrast from recent seasons, which were marked by several years of drought, record-low grower returns, COVID-19-disrupted markets, supply chain challenges and a devastating heat wave in September 2022, the commission observes.
"This year, our trees are more capable of handling higher temperatures than the previous years when the trees were under stress due to long-term deficit irrigation," Glenn, Calif., grower and handler Bill Carriere said in a release. "Long-time growers have commented that the trees have not looked this strong and healthy in at least six to seven years.
"The full leaf canopy provided excellent temperature control and sun protection during the spring and summer months, allowing the walnuts to grow evenly with minimal sunburn," he said. "I am very optimistic that this year will mark a return to the premium quality walnuts we are known for in California."
The National Agricultural Statistics Service's annual objective-measurement report for walnuts is due out Sept. 1. Walnuts are continuing to mature this month as some growers have recently sprayed for codling moth and watched for mites, according to NASS' weekly crop progress report.
Robust nut sets
Ample chilling hours last winter and mild spring temperatures produced vigorous canopies that supported strong pollination, resulting in robust nut sets in orchards, according to the walnut commission. Large, meaty walnuts price well in markets.
Some positive news is welcome in an industry for which low prices have prompted uncharacteristic acreage reductions in recent years. From Oct. 1, 2022 through June 30, 2023, 23,000 acres were removed, and more reductions are expected later this year as more growers shift to other crops, the commission notes. California had about 400,000 acres of walnuts last season.
But industry leaders say their production base is still strong, with about 380,000 bearing acres and 37,000 younger non-bearing acres in 2023.
California has shipped nearly 730,500 tons of walnuts so far this year from an available inventory of 880,000 tons, the California Walnut Board reports. With Chile expected to run out of export-quality in-shell walnuts by the time California's shipments ramp up this fall, the Golden State's fresh crop should be in high demand.
Subscribe to receive top agriculture news
Be informed daily with these free e-newsletters
You May Also Like
---