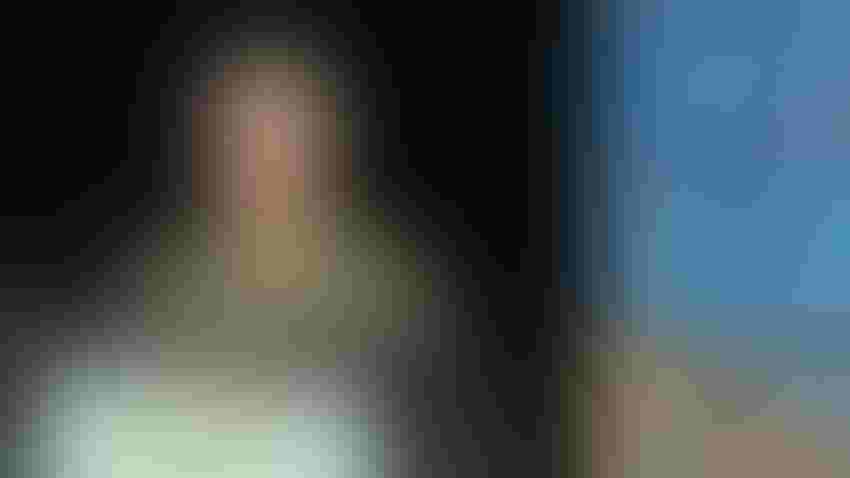 Outgoing Almond Board of California president and chief executive officer Richard Waycott remains optimistic about the commodity's future despite recent challenges.
Tim Hearden
As November made an appearance and he drove past almond orchards in Modesto where sweepers were finishing up their 2023 efforts, outgoing Almond Board of California President/CEO Richard Waycott summed up this year and offered a guarded --- but optimistic --- look ahead.
"For all intents and purposes, we're done and harvest is pretty much completed at this point, considerably later this year than our normal annual cycle, probably about three weeks later than usual," he said, blaming the delay on a cooler and prolonged bloom period at the onset.
"A lack of hot triple-digit days slowed down crop maturation as the season unfolded," he said. Then we had some rain events this year which were not typical.
"Statistically speaking, it's too early to put out any final numbers, although they are slowly mounting up to a crop estimate for this year of 2.6 billion pounds, comparable to, in fact almost to-the-pound, the same amount of production we had at the 2022 harvest," Waycott said. "So the outlook is for a crop roughly the same as last year despite the delayed harvest caused by weather phenomenon that were further impacted by economic conditions."
Waycott was observing what was to be his final harvest as the Almond Board's CEO, as he is set to step down at the end of 2023. The board in July announced that Clarice Turner, former president of iconic Napa Valley winery Joseph Phelps Vineyards, will serve as the next president and CEO.
She will be formally introduced to growers at the Almond Conference Dec. 5-7 in Sacramento, appearing with Waycott and board Chairwoman Alexi Rodriguez at the State of the Industry session on the first day.
A challenging year
None of the industry leaders are likely to argue that 2023 has been a usual or easy year, or that the year ahead isn't filled with challenges.
"We had a certain numbers of growers who decided not to harvest, who abandoned their orchards by not putting on protection as they normally would and that has contributed to what is perceived to be a much higher insect damage percentage of this year's crop," Waycott said, noting that the number of inedibles due to insect damage this season is running double that of a comparable time period last year.
But what does 2024 portend? "Taking into consideration all the confounding factors that have befallen the world in recent years, especially the world of agriculture --- the growth in population, more disposable income for the middle class, a focus on healthier foods --- these things portend well for the almond industry in general," Waycott said.
There are many adverse factors as well that have appeared to begin to mitigate 20 years of unstoppable growth, he said. While it's hard to pinpoint a single factor as the straw that broke the camel's back, industry cost increases have been unprecedented.
Inflation and interest rates are impacting household decisions, and recent U.S. Department of Commerce figures show that some "atypical consumption patterns" that developed during the COVID-19 pandemic haven't been reversed, Waycott said.
"This is a time where certain growers are making decisions they might not have taken in previous years," he said. "It's definitely a time of change in the industry."
But Waycott has far from given up on the industry.
"My internal optimism still believes California is the idea place to grow tree nuts and we have an innovative industry," he said. "We recently wrapped up a week of industry meetings up and down the valley and while the general tone was somber in terms of the current situation, it was also very forward-looking --- what do we have to do on top of what we've already done to take things to the next level that is fraught with problems we haven't had to deal with. We have a fantastic product and byproducts and they're not going away. We just need to build on today's foundation."
Subscribe to receive top agriculture news
Be informed daily with these free e-newsletters
You May Also Like
---