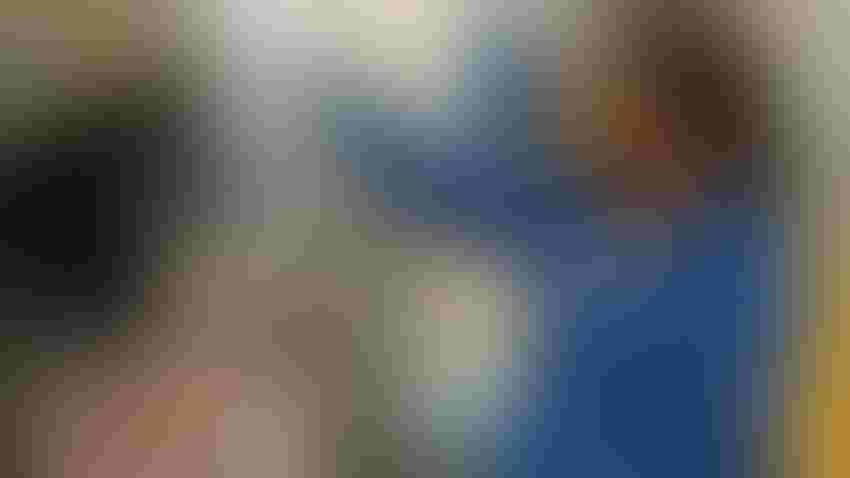 Researchers will be looking for pistachio rootstock and cultivar combinations that have genetic predispositions toward tolerating warm winters, less water and saltier soil.
Pat J. Brown, UC Davis
A federal research agency is devoting nearly $3.8 million over four years to improve pistachio production during periods of drought and warmer-than-average winters.
The National Institute of Food and Agriculture-funded project will include research to ensure pollination, experiments to calculate irrigation needs and water shortages, creating tools to improve public breeding programs, and other efforts, according to the University of California, Davis, a research participant.
A multi-state team led by UC Davis' Patrick J. Brown will also work on developing more efficient harvesting equipment, and economic analyses to ensure future pistachio cultivation is economically rewarding, according to the university's news service.
The researchers, who include multiple scientists in UC Davis' Department of Plant Sciences, hope to develop a guide for growers deciding whether to plant new orchards or remove existing ones.
"The success of California's pistachio industry, which is the top producer of the nuts in the world, has always relied on a strong collaboration between UC researchers and pistachio growers," project participant Florent Trouillas told the news service. Trouillas is a UC Cooperative Extension specialist in the university's Department of Plant Pathology.
"Research efforts must continue to address enduring and new challenges, improve sustainability and ensure the profitability of pistachio farming," Trouillas said.
Pistachios were grown on nearly 520,000 acres in California in 2021, the UC notes. The industry created 47,000 full-time-equivalent jobs and $5.2 billion in total economic impact in 2020, according to American Pistachio Growers.
Warm winters
Warm winters like the one in 2014-15 complicate pistachio blossom, causing male and female trees to flower at different times, explained Brown, an associate professor in UC Davis' Department of Plant Sciences. In the fall of 2015, farmers harvested only half their expected crop, losing more than $1 billion, the university notes.
With millions of genetically distinct pistachio trees growing in the state, researchers are looking for a rootstock that can thrive despite scarcer water resources and declining water quality. Growers are invited to take part in the study, including by reporting what they are already trying in their own orchards. For information, contact Brown at [email protected] or (530) 752-4288.
Subscribe to receive top agriculture news
Be informed daily with these free e-newsletters
You May Also Like
---