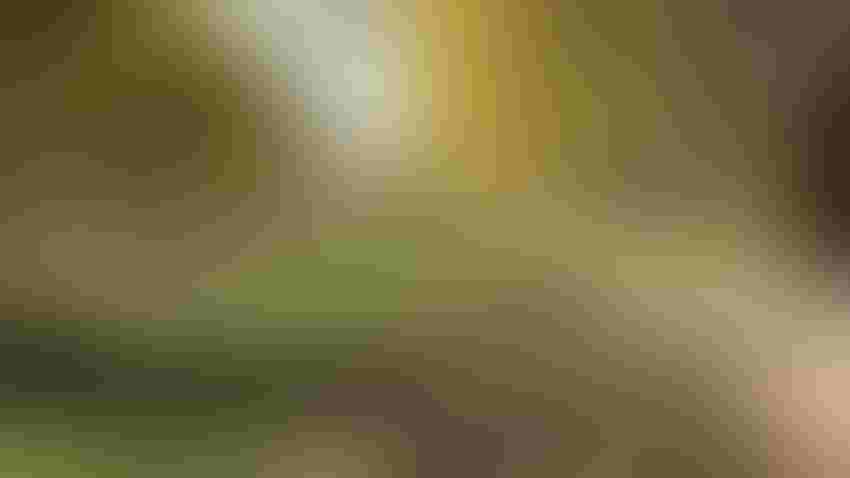 Lower levels of production are appearing in almost all the Western and Southwestern growing areas.
Green Valley Pecan Co.
American pecan handlers are reporting some of the lowest levels on record in recent years -- an estimated 30 million pounds lower than the next lowest levels reported last season.
The reduction is appearing in almost all the Western and Southwestern growing areas. "We're seeing that at our Green Valley Pecan Company orchards in Arizona," says Chief Operating Officer Brian Driscoll. "It's a weird dynamic, even in an off-year, where the whole irrigated Southwest is way down. Oklahoma was almost non-existent as far as crop and Texas is super low. Even Mexico's quantity and quality are off."
In the company's 8,100 acres of orchard in Arizona, the drop in product is evident. Everything matured a bit ahead of schedule and shake got underway some 10 days before normal.
"We anticipate that by the final count after harvest, we'll be reporting somewhere around 16 ½ million pounds, down from 19.89 million pounds last year."
Nonetheless, while the numbers are down, overall nut size is good. "The shells are thicker this year, probably because of the good monsoon rains we had during the summer. According to our processor, South Georgia Pecan in El Paso, a good percentage of the nuts being cleaned and separated are number ones. We're seeing what would normally be a number three and get kicked out early in the cleaning process, now rated as a two and the twos moving up to ones."
And that's good because industry predictors are warning of a depletion of any surplus pecan stocks, removing most from the excess stockpile.
"That's all part of this weird dynamic we're seeing," Driscoll says. "Mexican shellers went out and booked pecan halves and pieces from end-users at a lower price before any kind of harvest volume was known. That kind of depleted the market."
Ready to go
With the anticipation that harvest will proceed to completion on schedule --- unless interrupted by winter rains or other natural occurrences --- Driscoll says: "The Western Schley and Bradley blocks in Cochise County were ready to go early. We lost a few days to heavy rain in December because the clay-type soil was so wet on our 4,500 acres in Pima County.
"We needed to get harvest done as early as possible because color is always a consideration. The color of the nut meats gets darker the longer it takes to get through harvest. The longer it takes, the tougher the battle. Time is not your friend in pecans because oil content is not a good partner with oxidizers."
If you're a farmer, you know that every year is a challenge dependent on changing variables. Says Driscoll: "We continue to deal with inflationary prices for all our inputs --- sky high fuel prices, upward costs for fertilizers, herbicides, and insecticides --- all the chemicals have nearly doubled over the past year and a half and they don't look like they're coming down, so that doesn't bode well for the current market.
"And when you've got the Mexican market underselling, dropping the meat-pound price, that makes it tough. We're hoping that by February there will be a solid demand for meats and shellers will be firming up pricing. But it's a hard one to predict when input costs are high and the market is uncertain."
Subscribe to receive top agriculture news
Be informed daily with these free e-newsletters
You May Also Like
---