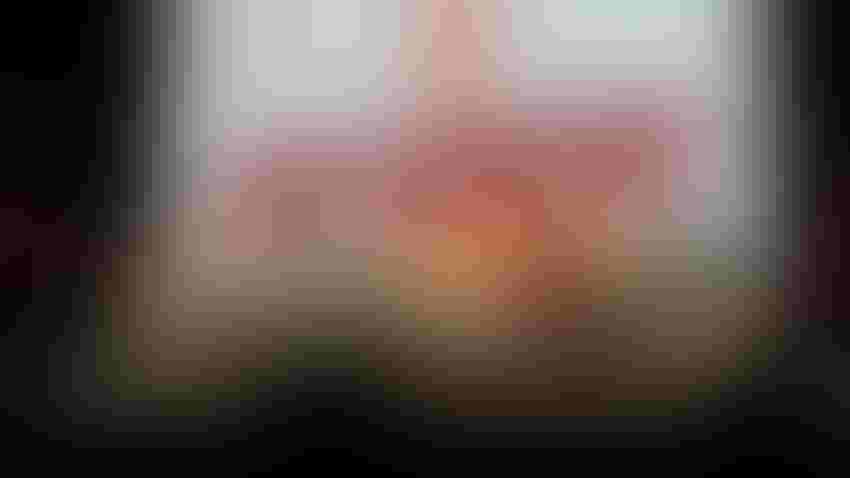 While the Almond Board of California draws thousands to its annual meeting each December and budgets millions of dollars annually for global marketing, growers question the federal marketing order's focus. Some are wondering how all the attention on environmental stewardship programs and the group's 2025 Goals sells more U.S. almonds at a time when the industry is suffering through a supply glut.
Todd Fitchette
Amidst a planned leadership change at the Almond Board of California comes a concern by farmers.
A group of Punjabi-American almond farmers seek a course correction by Almond Board leadership. Simply put, they want the board to focus on what it was created to do: sell more U.S. almonds.
More than 200 farmers signed onto a letter from the Punjabi American Growers Group, accusing the Almond Board of misplacing its focus on environmental sustainability and quasi-governmental requirements.
The letter highlights the Almond Board's 2025 Goals, a set of practices centered on environmental sustainability. Among the goals almond producers are asked to achieve include reduce irrigation water use, achieve zero waste in orchards, increase adoption of environmentally friendly pest management tools, and improve air quality at harvest.
Where is demand improvement in this list, and why is the almond board asking this of farmers?
The Almond Board claims to allocate 64% of its budget to global market development. The federal marketing order collects more than $75 million annually from an assessment on the crop. What is the return on its marketing investment? It's more common to receive updates on goal progress than it is to hear about new markets and successful demand creation.
Until 2020 when the global pandemic turned world consumption of products on its ear and train wrecked the supply chain, growers enjoyed profitable returns. The average grower returns from 2012 through 2019 were well above $2 per pound. From 2013 through 2015 those returns averaged well over $3 per pound.
Growers last year averaged $1.40 per pound.
One cannot blame the Almond Board for the global pandemic and its fallout. Grower sentiment and frustration is understandable as farmers mortgage their farms to cover rising input costs. Some may not survive the latest downturn.
For years, Almond Board leadership boasted at its annual conference about the meteoric rise in production, and what seemed like a never-ending increase in supply. I still recall the first time production exceeded one billion pounds, and the vocal concerns over selling such a large crop. Ten years later growers produced two billion pounds of almonds and in 2020 produced their first-ever three-billion pound crop as if demand were not an issue.
Now the industry boasts well over one million bearing acres and the likelihood of more three-billion-pound crops in the future. Can the world demand accommodate this supply? With 80% of the world's almonds grown in California, the U.S. industry has a big role to play in deciding its fate.The almond industry may want to start asking some tough questions of themselves. Are almonds a staple or a luxury item? Consumer prices sure point to the later at over $8 per pound. When bread is $5 a loaf, milk over $3 a gallon, eggs at several dollars a dozen, and ground beef close to $10 a pound, who has the disposable income for almonds?
Subscribe to receive top agriculture news
Be informed daily with these free e-newsletters
You May Also Like
---