California Crop Weather: almond bloom kicks off
California Crop Weather: almond bloom kicks off
Almond bloom began in the southern growing regions and was anticipated to be widespread by the end of the week.The Navel orange and tangerine harvests continued- the export of pummelos, grapefruit, Cara Caras and lemons was ongoing.Dryland grains showed good growth and development although more precipitation was still needed.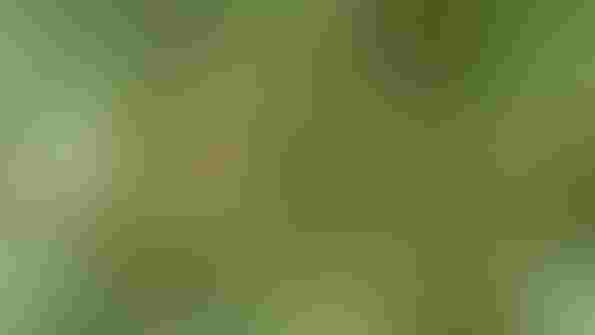 The California Crop Weather report from the National Agricultural Statistics Service in Sacramento, Calif., released Feb. 13, 2012.
Weather
 Dry and mild weather was the rule across California at the start of the week of Feb. 6 as a high pressure ridge built over the region. 
A low pressure system from the Gulf of Alaska pushed a cold front through spreading showers over the entire state. This low pressure system dropped south and resulted in light rain across much of the state Wednesday. 
High pressure over the north then reasserted itself on Thursday. This resulted in an offshore flow which brought dry and very mild conditions. Late Friday, another cold front approached the northern coast and spread showers across that region. By Saturday, a few light showers reached Southern California while the north cleared up.
The front exited the state late Saturday. Sunday started out dry and mild in the South, and dry but cool in the north. Clouds increased across Northern California Sunday afternoon as another front reached the state and spread showers across the North Sunday evening. 
Field crops
Dryland grains showed good growth and development although more precipitation was still needed. Some replanting of wheat fields was required due to earlier dry conditions. Some small grain fields were irrigated.
Weed control in hay, wheat, rye, and oat fields continued. Ground preparation and fertilization also continued. Alfalfa growth improved with recent rainfall.
Field preparations for spring cotton planting continued with bed formation, pre-irrigation, and weed control. Fields were prepared for corn planting. 
Fruit crops
Peach, prune, and other stone fruit orchards were irrigated, pruned, and planted. After a very dry January, recent rains were a relief to growers. Weed control and dormant sprays could be more effectively applied. Early plum bloom began. 
Grape and kiwi vineyards were pruned and sprayed. 
Kiwifruit, persimmons, and Asian pears were exported. Olives were dormant. 
The Navel orange and tangerine harvests continued. Frost damage was limited. The export of pummelos, grapefruit, Cara Caras and lemons was ongoing.
Nut crops
 A few growers were still irrigating, planting, and pruning in walnut and pistachio orchards. 
Almond orchard work was complete. Bees were moved into almond orchards. Almond bloom began in the southern growing regions, and was anticipated to be widespread by the end of the week. 
Vegetable crops
Kern County reported continued planting and harvesting of carrots, plus the planting of lettuce and organic mixed vegetables.
In Fresno County, the winter vegetable harvest was starting to wind down while garlic and onions were irrigated and fertilized.
In Stanislaus County, broccoli and parsley were harvested. Asparagus and spinach grew well. Crops were irrigated due to the lack of rain. 
Subscribe to receive top agriculture news
Be informed daily with these free e-newsletters
You May Also Like
---