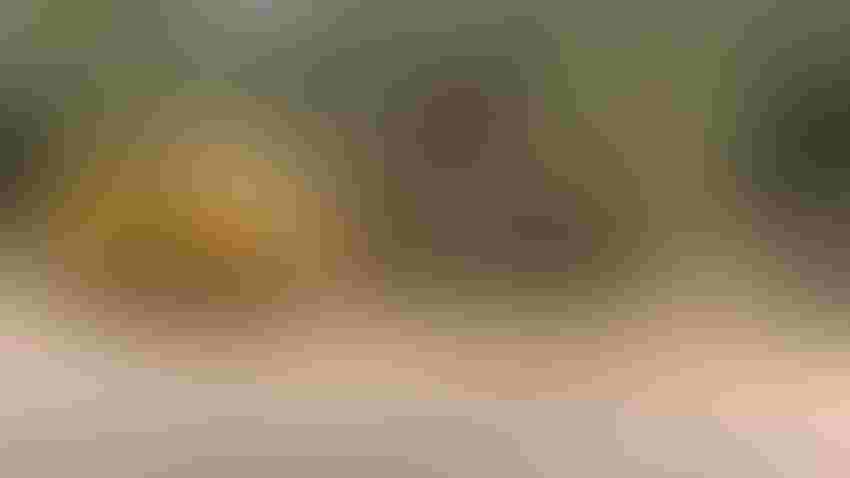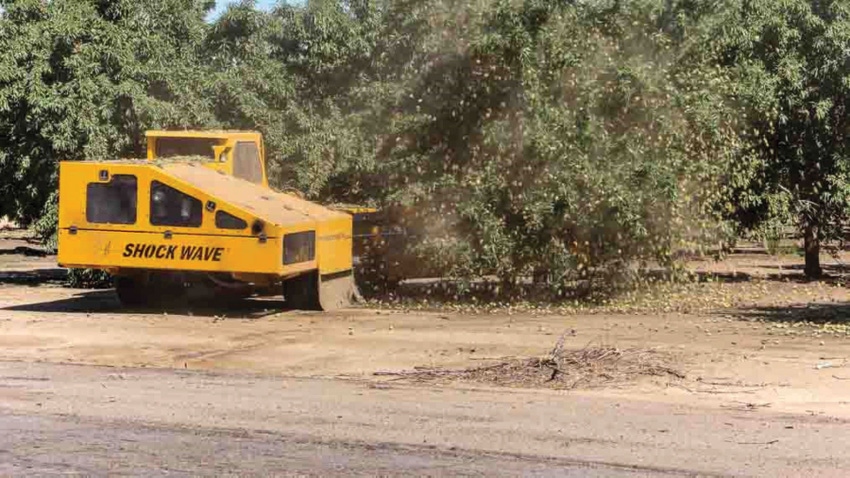 Total shipments of almonds in 2022-23 were down slightly from last year, and off from record sales in the 2020/21 marketing year. California almond harvest is off to a later start because of weather conditions earlier in the season.
Todd Fitchette
With 31% of last year's almond crop (792 million pounds) unsold at the start of the new marketing year on Aug. 1, headwinds buffeting the industry are still fierce.
That number will be adjusted slightly next month when the industry reports its physical inventory, but Richard Waycott, president and CEO of the Almond Board of California, said the figure should not change much.
As a percentage of the annual crop, this is the largest ever, but not the largest by volume. Last year's carry-out totaled nearly 837 million pounds, or about 29.2% of the crop.
In July the USDA survey of almond orchards revealed a crop estimate of 2.6 billion pounds for the harvest season that just began. If that materializes, the industry will have over 3.3 billion pounds of almonds to sell in the upcoming marketing year. The almond year runs August 1 to July 31.
Despite the dismal numbers, Waycott said that sales were not entirely bad.
"This year was our third largest shipment year on record, and down just slightly from last year," he said.
The industry shipped over 2.56 billion pounds of almonds to domestic and global buyers in the marketing year that ended on July 31. Most of that volume went to export markets. By comparison, total shipments were slightly higher than the volume of almonds harvested by California farmers last summer.
Waycott admitted that the doubling of the annual volume of unsold almonds to around 800 million pounds is not good. He said a more manageable figure is about half that size. This is necessary to keep shipments moving ahead of demand by buyers in India and China as they prepare for their annual winter festivals.
Until the pandemic and the associated global financial crisis it caused, the U.S. almond industry traditionally reported just 15% of the annual crop as unsold by the end of the marketing year.
Monthly shipments of U.S. almonds started the year in record territory. August 2022 exports topped 162.8 million pounds, over 20 million pounds more than the previous year's record. Three straight months of record shipments at the beginning of 2023 were capped with a best-ever month in March at over 214 million pounds. After that, exports fell by as much as 40% over their record highs just a year earlier.
Foreign competition
The U.S. competes with Australia, which enjoys a tariff-free relationship with China. U.S. exports to China are charged a 25% tariff, Waycott said. Australia reportedly had its largest year ever in 2022 at about 317 million pounds. Waycott said that this year's harvest, which typically runs from January to April, was down about 30% from what was expected, due to rain throughout the growing season and into harvest. This not only depressed yields, but compromised quality, he said.
"They continue to increase their production on average, over time and will become a more formidable competitor," Waycott continued.
Despite China's retaliatory tariffs against U.S. almonds, and the positive relationship between China and Australia, Waycott said U.S. shipments to China were up 13% over last year.
Subscribe to receive top agriculture news
Be informed daily with these free e-newsletters
You May Also Like
---