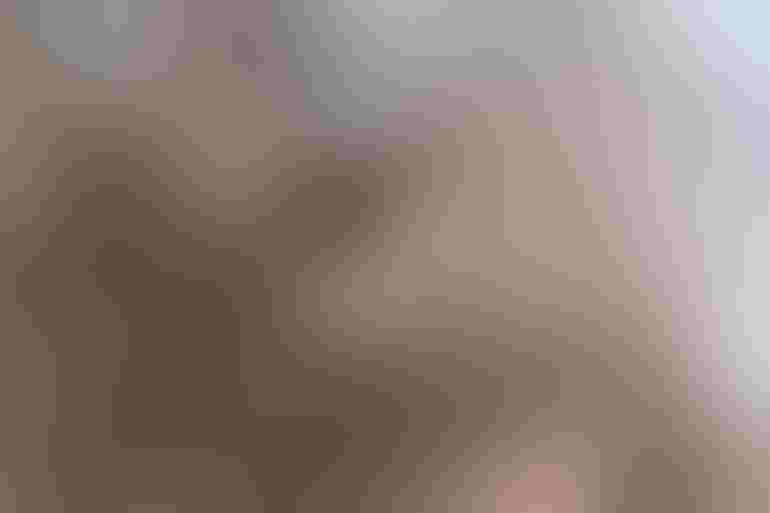 The Almond Board of California is partnering with the Pollinator Partnership on initiatives to promote pollinator health.
Todd Fitchette
Two years after issuing a guide to best management practices for honeybee management, the Almond Board of California is reaffirming its commitment to research aimed at promoting pollinator health.
The almond board announced its new five-point pollinator protection plan in partnership with the Pollinator Partnership, the world's largest non-profit dedicated exclusively to protecting and promoting pollinators and their ecosystems.
Through the plan, the Almond Board of California seeks to educate farmers and other pollinator stakeholders on the organization's best management practices for honeybees; promote tools for improved communications, such as the Bee Where program that aids pesticide applicators and pest control advisors in knowing where bee colonies are located; promotes increased floral diversity on the farm; and, supports continued bee health research.
Pollinator Partnership Goal
The goal is to integrate the Pollinator Partnership's "bee friendly farming" program, which will allow farmers to become certified as "bee friendly" through a certification process.
The bee friendly farming program will ask growers to:
Offer nutritional forage for bees on at least 3% of land. This can include temporary cover crops and other vegetation;

Provide flowering plants throughout the growing season, especially in early spring and late autumn;

If not inhibited by government water restrictions, offer clean water for bees;

Provide habitat through nesting for features such as hedgerows, natural brush or buffer strips; and,

Practice Integrated Pest Management and reduce or eliminate the use of chemicals.
The Pollinator Partnership program requires an annual fee and completion of compliance forms once every three years for certification.
Promoting honeybee health
Richard Waycott, president of the Almond Board of California, reiterated the marketing order's commitment to promoting honeybee health through best management practices and scientific research in a call recently with media.
"There is no doubt that bee health is the big challenge," Waycott said. "It's very complex with so many components to it."
California almond growers have a significant role to play as bees are imperative to producing a crop. Additionally, the beekeepers benefit by bringing their colonies out of winter storage to a crop said to provide much of the nutritional needs of those colonies.
"We know from research that almond pollen is very nutritious for honeybees," said Josette Lewis, director of agricultural affairs for the Almond Board of California. "It provides all 10 of the essential amino acids their diets require and gives them a strong start to the year."
Managed honeybee colonies continue to be under the microscope in the U.S. with alarming reports of overwintering bee deaths. While studies continue into why and some point fingers at certain classes of insecticides, Gordon Wardell, a bee biologist working with the Almond Board of California, says the combined issues of parasites, pathogens, pesticides and a lack of good pasture are heavily responsible for honeybee health issues.
Despite the reported bee deaths, Wardell says the number of managed honeybee colonies in the U.S. has risen steadily in the past decade and a new population of younger beekeepers is joining the industry, which he praised.
For more news on tree nuts as reported by growers and farm advisors, subscribe to the Tree Nut Farm Press e-newsletter.
Subscribe to receive top agriculture news
Be informed daily with these free e-newsletters
You May Also Like
---