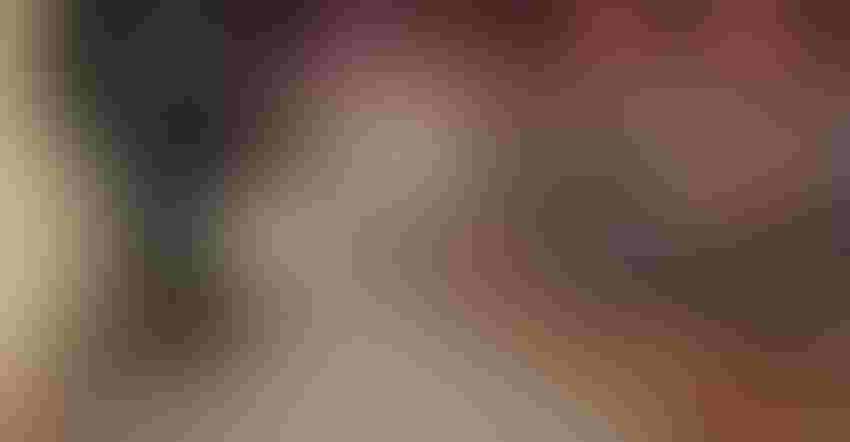 SCOUTING: The TerraSentia robot for phenotyping plants was first developed at a lab at the University of Illinois before going to market. The Center for Digital Agriculture aims to enable more advances like this in collaboration with industry.
The north and south ends of campus at the University of Illinois are allying to create a Center for Digital Agriculture — a place where companies can turn to for collaboration on the problems they can't solve alone.
Faculty from the College of Agricultural, Consumer and Environmental Sciences and the Grainger College of Engineering on the Urbana-Champaign campus founded the center to launch partnerships with companies across both agriculture and computing industries.
"Genomics was one of the early successes of interdisciplinary work between these two colleges, and that's when I started to get involved, but digital ag is more than that," says Matthew Hudson, co-director of the center and a professor of crop sciences who spends half of his time at the National Center for Supercomputing Applications on campus.
"We see 20 or 30 new fields that are a little earlier stage than genomics. They're now being enabled by the latest computing and networking technologies, and we can help optimize them," he adds.
Announced at NCSA in October, the Center for Digital Ag's first gathering featured presentations from researchers receiving seed funding from the university's initial $2 million investment. Speakers from companies that have set up innovation labs in the university's research park or who drove in from out of town also joined to talk about potential future collaborations.
David Potere, head of geographic systems innovation at Indigo Ag, says his company is currently working through figuring out how to deliver on an "audacious objective": to pay farmers who have signed up across the country for carbon storing practices on 10 million acres.
"There's a lot of reasons why we haven't seen carbon credits at the scale we think is possible, and we have opened up a number of challenges and experiments where we want to work with centers like this one to solve the unsolved problems we have," Potere says, adding they've received hundreds of so-called Terraton proposals and are working to measure and validate carbon storage from space with some of the solutions offered by submissions.
As the owner of the largest soils database in the world, Indigo Ag is also opening up its soil data to academia and views the new center as a helpful way to fill the gaps in its knowledge of how soils can be accurately rewarded for their work.
Chris Harbourt, CEO of AirScout Inc. and founder of Agrible, adds that companies are drawn to collaborating in Urbana-Champaign at first as a recruitment tool — "until they realize the depth of knowledge here. Then it's clear this is more than a place to hire interns. I founded Agrible here and never wanted for employees; I was able to find more qualified people than I could hire, even."
Hudson says the agriculture industry has left use of technology in the livestock and human management space underdeveloped. While technology for row crop farmers is getting more complicated, there is, for example, still not a service that tracks herds from space and alerts ranchers of stragglers.
"We have a lot of engineers interested in getting their teeth into those unsolved problems," Hudson says. "There's so many different things where small, agile digital technology is suddenly starting to make waves in agriculture. The area is so broad, we can't hope to cover all of it, so part of the idea of the seed grants and talking with industry is to get a feeling for where the interest is."
Subscribe to receive top agriculture news
Be informed daily with these free e-newsletters
You May Also Like
---