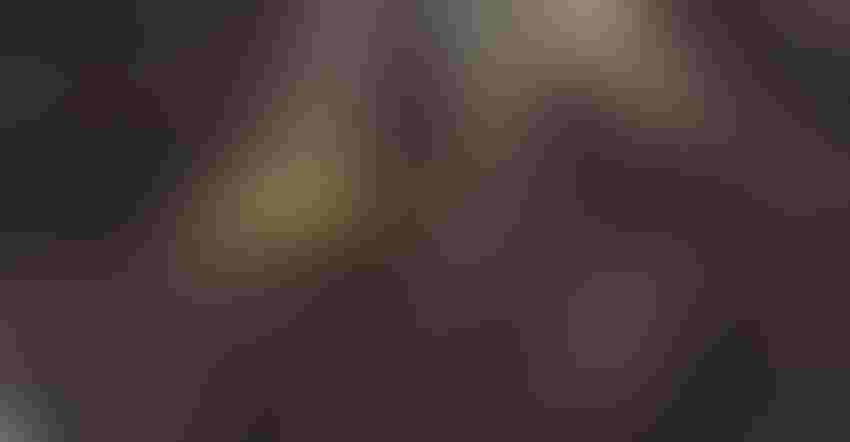 STOPPING TROUBLE: A new strategic partnership aims to accelerate development of new modes of action to control troublesome pests like corn rootworm (shown) and fall armyworm. More crop-enhancing biotech traits are to follow.
Courtesy of USDA Agricultural Research Service, USDA ARS photo unit, bugwood.org
Enhancing crops with biotech traits that provide key benefits remains an important part of crop development. A recently announced strategic partnership between startup AgBiome and Genective holds the promise of new modes of action coming in the future to control yield-robbing insects.
Genective is a joint venture between Limagrain and KWS and is dedicated to developing transgenic traits. These same two companies are the force behind AgReliant, a seed business that includes the LG Seeds and AgriGold brands.
This new partnership with AgBiome promises to accelerate commercialization of coleopteran- and lepidopteran-resistant transgenic traits with new modes of action.
The key is AgBiome, which has developed a proprietary method for discovering new effective traits.
"We started with the attitude that the microbial environment is an incredibly untapped source for innovation for the industry," says Scott Uknes, co-founder and co-CEO for AgBiome. "Microbes are this giant repository of unique genetics and biochemistry that can be used for creating new products in agriculture."
AgBiome has created a proprietary way to identify new traits. Uknes explains that the company has isolated more than 75,000 microbes in its database, but that will grow to more than 1 million in the next three years. The innovation for AgBiome is that the company has sequenced every gene of every microbe in its library.
"There are good bioinformatic tools for the human genome, but for microbes, it is more complicated," he says. Uknes' company has developed a method that allows comparison between these completely sequenced genomes to find new traits.
The key is segmenting the approach. AgBiome's approach allows the company to use random screens to find tools, then work to find the closest related genes to that microbe. "'Species' in microbes does not mean the same thing as it does in humans," he says. "Two microbes of the same species can have half their genes be entirely different. To tap into that unique genetic and bio-component, you need to compare all of the genes."
The company has also developed ways to target the most effective genes to maximize the activity level. It also has developed an active library of new insect-control genes, which caught the attention of Genective, Uknes says.
Why the partnership matters
Uknes says the AgBiome process provides the "fantastic ability" to find unique insect control genes and new modes of action. "The industry needs new modes of action for everything," he says, pointing to demonstrated resistance to corn rootworm-control genetics in the market today.
The key is having a steady development of new modes of action to combat that resistance, and Uknes says AgBiome has 35 proteins using its novel discovery method that show promise.
This new partnership does not mean hot traits hit the field in 2020. Uknes says these traits will be developed in the next few years, with Genective as the starting point. Key areas of development include traits for stopping fall armyworm and corn rootworm, which are both big problems in the U.S. There are also opportunities in Latin America to match the vast complex there.
AgBiome's proprietary approach for finding new transgenic traits offers Genective a leg up in biotech. In the press statement announcing the partnership, Qiaoni Linda Jing, president and CEO, Genective, notes that the company is expanding its investment and team in the U.S., "with the vision of growing Genective into a globally impactful contributor to agriculture through biotechnology. The complementary resources and capabilities Genective and AgBiome bring to the partnership will deliver innovations paramount to the future success of growers and the agriculture industry."
Subscribe to receive top agriculture news
Be informed daily with these free e-newsletters
You May Also Like
---