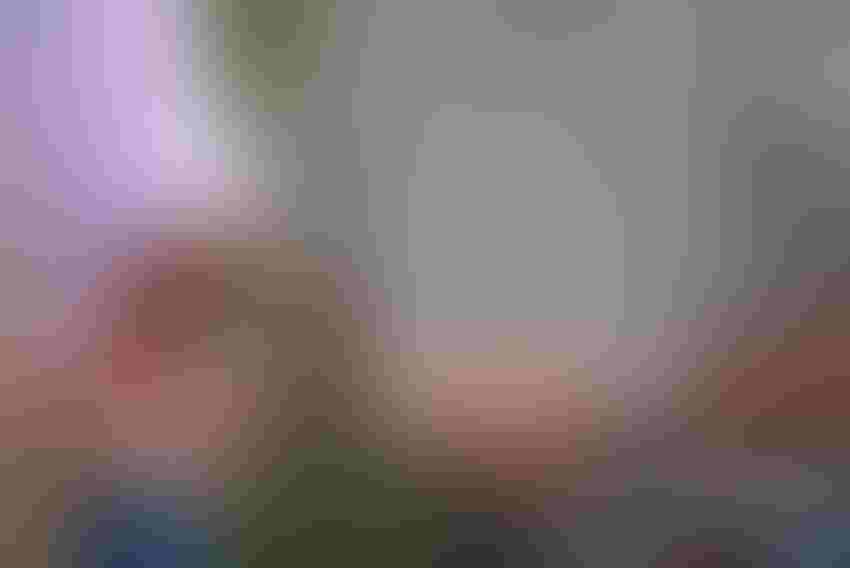 Many producers still slice a boll open to check the progress of their crop's development.
Shelley Huguley
Not long after beginning my career in agriculture, I met Elton Robinson. He was a Delta Farm Press writer, editor, and photographer for over 20 years. His father was once the director of communications with the National Cotton Council, so Elton was introduced to agriculture from a very reputable source!
Not long after meeting Elton, we discovered we each loved and played basketball. Through the years we played countless pickup games. We always enjoyed the friendly and competitive games, but to be honest, he was very dominating in the paint and got the better of me more than I him.
In basketball, we did share one thing in common, we both believed in what many players now refer to as 'old school basketball.' We always tried to capitalize on the pick-and-roll play or the guy back-cutting to the goal. It was rewarding when we could make that quick pass to a teammate leading to a goal.
As farmers began adopting precision farming technologies over 20 years ago, I started working closely with Cotton Incorporated's Dr. Ed Barnes. Much of his cooperative research funded with various scientists across the Cotton Belt over the years refined and verified the accuracy and usefulness of many precision farming technologies that led to increased profitability and U.S. cotton's overall sustainability.
From irrigation sensors and variable rate technologies, to GPS-based soil sampling and guidance control systems, Barnes is recognized as one of the industry leaders illustrating to producers the value of precision farming tools.
Despite the incredible advancements made in this area, some producers still rely on experience gained through their decades of producing a cotton crop. So many cotton producers with whom I've spoken over my career still get out in the field each season and cut open a boll to check maturity of the plants in their fields. Their intuitive ability to understand the progress of their crop is something on which many growers will always rely.
Dr. Fred Bourland is one of the most successful and respected cotton breeders in the cotton industry today. He has spent years planting, crossing, evaluating, and advancing lines of conventional cotton germplasm. I guess in some respects, like Elton and me, he is old school, too.
Although he, more than many, understands the theory behind the scientific principles of Nodes Above White Flower and its value to gauge the age of a cotton plant, I'll bet he could just as easily determine the age of a plant without it.
As U.S. cotton producers ready their planters for the 2019 growing season, many will once again draw on those decades of experience accrued over their lifetimes. That's the kind of experience that cannot be replaced, just like the experience Elton and I gained through our years on the hardcourt.
Subscribe to receive top agriculture news
Be informed daily with these free e-newsletters
You May Also Like
---