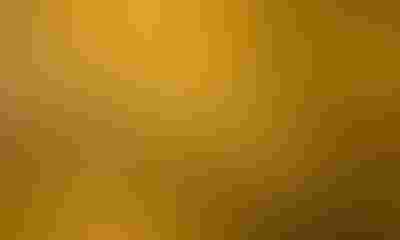 110 Nobel Laureates have signed a letter to Greenpeace, the United Nations and governments around the world, urging them to "abandon their campaign against GMOs in general and golden rice in particular."
"Scientific and regulatory agencies around the world have repeatedly and consistently found crops and foods improved through biotechnology to be as safe as, if not safer than, those derived from any other method of production," the letter reads. "There has never been a single confirmed case of a negative health outcome for humans or animals from their consumption."

Nobel Laureates call on Greenpeace to end its campaign against golden rice. (Photo: release26/Thinkstock)
The laureates specifically called upon Greenpeace to end its campaign against golden rice, which they say "has the potential to reduce or eliminate much of the death and disease caused by Vitamin A deficiency, which has the greatest impact on the poorest people in Africa and southeast Asia."
The World Health Organization estimates that 250 million people suffer from Vitamin A deficiency, including 40% of the children younger than 5 in the developing world. Vitamin A deficiency is the leading cause of childhood blindness globally, affecting 250,000 to 500,000 children each year.
The letter campaign was organized by Richard Roberts, chief scientific officer of New England Biolabs, with Phillip Sharp, the winner of the 1993 Nobel Prize in medicine, according to The Washington Post.
"We're scientists. We understand the logic of science. It's easy to see what Greenpeace is doing is damaging and is anti-science," Roberts told The Washington Post. "Greenpeace initially, and then some of their allies, deliberately went out of their way to scare people. It was a way for them to raise money for their cause."
Wilhelmina Pelegrina, campaigner at Greenpeace South Asia, responded to the letter in a media statement.
"Accusations that anyone is blocking genetically engineered 'golden' rice are false," Pelegrina said. "'Golden' rice has failed as a solution and isn't currently available for sale, even after more than 20 years of research. As admitted by the International Rice Research Institute, it has not been proven to actually address Vitamin A deficiency. So to be clear, we are talking about something that doesn't even exist.
"Corporations are overhyping 'golden' rice to pave the way for global approval of other more profitable genetically engineered crops," she said. "Rather than invest in this overpriced public relations exercise, we need to address malnutrition through a more diverse diet, equitable access to food and eco-agriculture."
Source: Support Precision Agriculture, Greenpeace
Subscribe to receive top agriculture news
Be informed daily with these free e-newsletters
You May Also Like
---