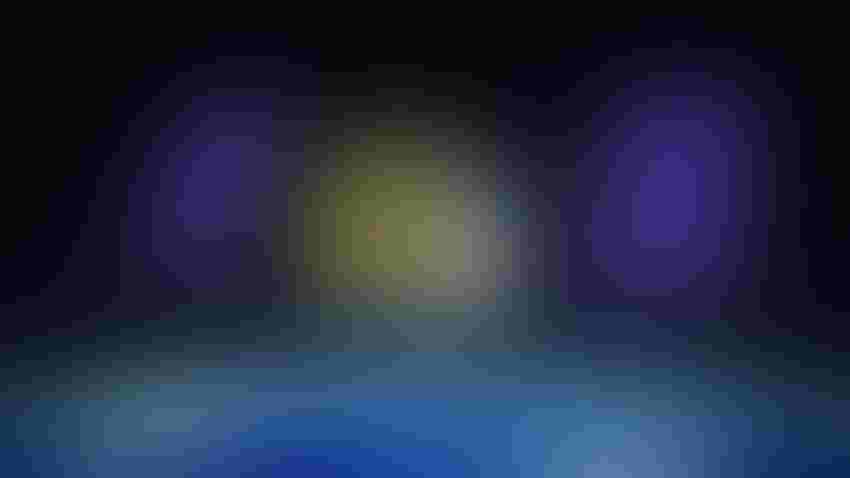 BOOSTING AG IMAGERY: The richer imagery, which includes thermal, will provide a better analysis of a crop at any given time.
Photos courtesy of EarthDaily Agro
Remote sensing is gaining greater attention as image providers use artificial intelligence to better interpret the pictures those satellites capture. But the images and information provided by today's satellites are just scratching the surface of the information available. EarthDaily Agro is investing in a new satellite constellation that will offer richer information for agriculture.
While its name may be new, the company has been in business for 35 years, says Dave Gebhardt, general manager. "We started out as Geosys. That was the original company, and we were acquired by Land O'Lakes," he says. "That system powered the R7 tool back in the day."
Land O'Lakes later spun Geosys back out as the new company EarthDaily Agro, which provides satellite imagery services and has a long-term service contract. The company gathers information from existing satellite services to provide support, but by 2025, that will change.
"We will have a full constellation of low-earth-orbit satellites," Gebhardt says. "There will be nine satellites in a sun-synchronous orbit rotating poll to poll. That's how we'll capture imagery across the entire Earth's land mass every day."
What will set this new constellation apart from what's already in space is the use of satellites that have super-spectral imagery capability, which Gebhardt says is different from hyperspectral imagery farmers may have seen on drones.
"Here's the difference. The old satellites had like four to six bands of imagery like red, green, blue, near-infrared — that kind of information," he notes. "Hyperspectral has something like 150 to 400 bands, and they're very narrow bands. That's a much finer signal, but that takes a lot of data. It's a heavy data load."
Super-spectral imagery aims to capture appropriately richer imagery without overburdening the data from space to the Earth station. "We're at 22 bands, so that's why we call it super-spectral," he says. "We've added shortwave, infrared and then thermal imagery, along with visible and near-infrared imagery."
A benefit to farmers
Gephardt notes that it's unlikely farmers will buy imagery directly from the EarthDaily Agro constellation once its operational. Instead, the data will help service providers by offering richer crop information. Combine that with the rising use of artificial intelligence to interpret images, and he says farmers will see benefits.
"The point of offering 22 spectral bands is that we have more information," Gebhardt says. "For example, we have a yellow band. What happens when soybeans get short on iron? Or when corn gets short on nitrogen. They turn yellow."
This extra information, including thermal, provides for better analysis of what's going on with a crop at any given time. That yellowing may offer a scouting alert to a service provider using the service. Thermal imagery may provide improved water management in regenerative systems.
Customers for this enhanced imagery include several different types of businesses. "I have several sub-verticals in agriculture including input providers, crop insurers, crop lenders, commodity brokers, food and beverage companies, and sustainability folks looking for different analytics from this service," Gebhardt says.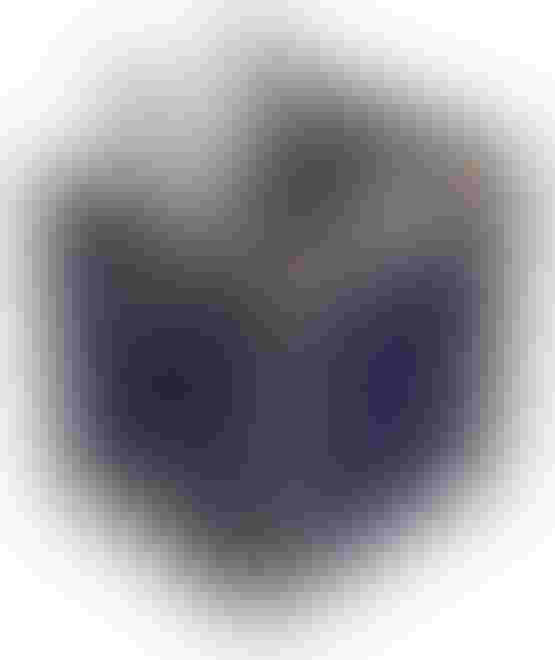 NEARING TAKEOFF: EarthDaily Agro's satellite is about the size of a dishwasher.
While noting he's no data scientist, Gebhardt says the availability of daily, scientific, data-rich information offers enhanced crop management. "It's all about curves; it's about progress of the crop. And the way to be the best, most predictive, is if the data is as pure as possible," he notes. "So if we can get a data point every day, it really helps us predict where [the crop] is going to be today."
No small satellites
Satellites being launched today range from the size of a sandwich to the size of a semitractor-trailer. The EarthDaily Agro satellite is about the size of a dishwasher and can power itself for precision positioning. "This will have a 13-year life," Gebhardt says. "This is not a satellite that will come crashing down to the ground in three years."
The sophisticated platform, Gebhardt says, will even handle its own demise. "When its use life is over, it will actually power itself into the atmosphere to burn up," he notes. That approach helps reduce the amount of "space junk" floating overhead, which is a growing problem for the satellite industry.
The launch dates for this new constellation are not yet set, but the company is aiming for availability of EarthDaily Agro analytics for North America by 2025. You can learn more by visiting earthdailyagro.com.
Subscribe to receive top agriculture news
Be informed daily with these free e-newsletters
You May Also Like
---