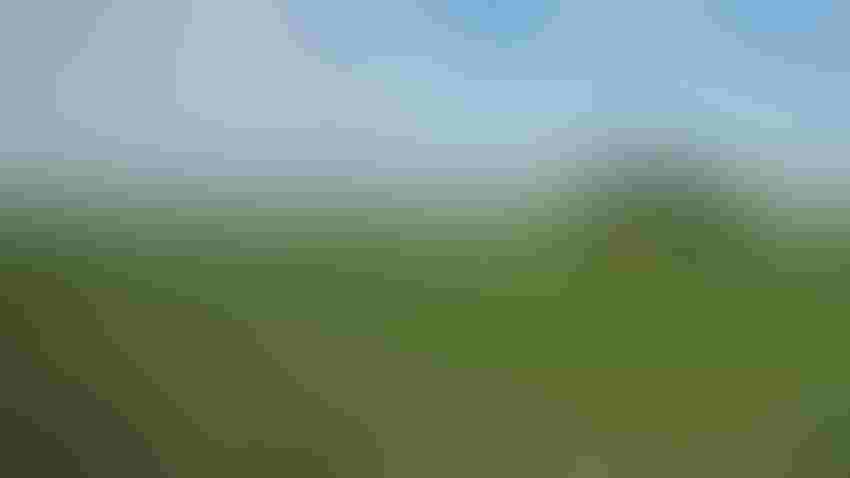 BETTER INTEGRATION: John Deere has long had a dealer-focused service called AgLogic. Introduction of John Deere Operations Center Pro better integrates dealer and customer data. And Nutrien Ag Solutions is integrating the new Operations Center Pro with its Digital Hub as part of a new tech relationship between the companies.
Courtesy of John Deere
The continued advancement of precision agriculture brings new opportunities for farmers to fine-tune their management, and their service providers to boost efficiency and connectivity. Linking information from disparate sources can be a challenge, but a new digital connectivity announcement is a step toward enhancing use of the information at work on the farm.
John Deere and Nutrien Ag Solutions have announced advanced digital connectivity between John Deere Operations Center and Nutrien Ag Solution's Digital Hub.
"This really highlights what we see is the future potential to help farmers and ag retailers realize benefits from advanced connectivity in a way that has been a challenge in the industry," says Doug Sauder, director of product management at John Deere.
In the past, farmer software systems and retailer software systems haven't always worked as well together as they could. "So, this opportunity to have a kind of common platform that helps those two key customer types … we think it's a pretty big deal," he adds.
John Deere has had a major role in the retail space with its AgLogic system, which helps retailers manage custom application jobs. The name of that system was recently changed to John Deere Operations Center Pro Dispatch. Sauder explains its more than a name change, the tool better integrates with Operations Center that farmers use.
Sauder says this new digital relationship will make retailer operations more efficient. "When a Nutrien dispatcher is dispatching a work order to a Nutrien sprayer that's running in a customer's field, this seamless connectivity brought the work order from Nutrien's Digital Hub through their back-office systems into the Operations Center Pro dispatching tool and allows that Nutrien equipment to get the right product on the customer's field … to hit the operating window."
That's the initial system integration available so far, but Sauder notes this is a first step, and farmers will see greater integration in the future.
Growers will control access to the data in their John Deere Operations Center account and can share access with Nutrien Ag Solutions' Digital Hub where crop consultants can create customized recommendations, which can easily be transmitted to a custom application sprayer.
From computer to applicator
Sauder notes that in the past AgLogic was separate from Operations Center, but launch of Operation Center Pro changes that. The new system is designed as a mixed-fleet solution, allowing a retailer to dispatch a work order and have it sent to a Pro Run app, which is a tablet app that the sprayer operator can use.
"In addition, though, we have direct integration into the [John Deere Generation 4] display, so that takes out yet one more step in the cab for the operator," Sauder adds. "It also collects higher-quality as-applied data because they didn't need to enter the tankmix or the product there as well. So that was one of the key reasons we rebranded AgLogic and really pushed to integrate it within the Operations Center to get that type of seamless experience for our customers."
As part of the new relationship, both John Deere and Nutrien Ag Solutions have announced a multiyear commitment to deepen the integration and jointly develop streamlined solutions so growers can benefit from precision ag technology.
Sauder notes that in the future with this integration farmers may find it easier to collect as-applied maps from custom application on their farm, adding this layer more easily for future management. The focus is to create a more seamless relationship between retailer and customer with this technology.
You can learn more about the Digital Hub at nutrienagsolutions.com. For more information about John Deere Operations Center Pro, visit johndeere.com/operationscenterpro.
Subscribe to receive top agriculture news
Be informed daily with these free e-newsletters
You May Also Like
---