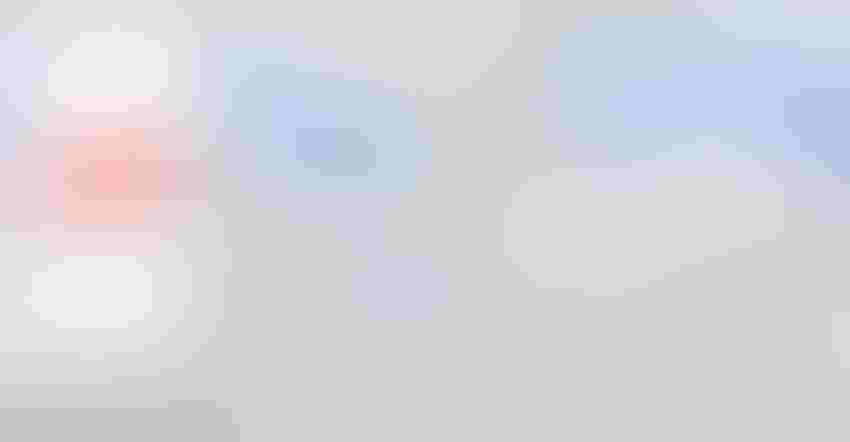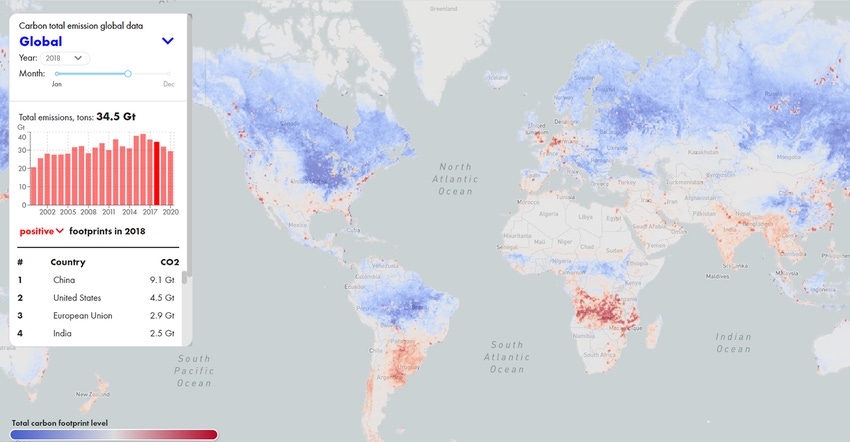 MEASURING CARBON: CarbonSpace's global CO2 map, showing total carbon balance across the globe.
CarbonSpace
Satellites could soon be used for more than just keeping your tractor on a straight row.  
New tech companies say they can monitor carbon sequestration - the practice of removing carbon from the atmosphere and storing it - from space with satellite crop imagery along with real-time ground truthing data taken from weather or Fluxnet Stations.  
If true this would be a gamechanger, as satellite-based modeling would be cheaper and more transparent than current soil sample, lab-based methods. And it would come at a great time as more farmers engage in carbon exchange programs to earn carbon credit income. 
But the $64,000 question remains: is it accurate and viable? Will it be broadly accepted as the best way to measure carbon removal from the atmosphere?   
Expensive and difficult 
Measuring change in soil carbon is both expensive and difficult. And to be clear, carbon markets take a very different approach to these measuring protocols compared to academic researchers.  
The ability to detect carbon soil change is like "a needle in a haystack," says Jonathan Sanderman, senior climate scientist at Woodwell Climate Research Center.  
"We know how to measure soil organic carbon stock– it's just expensive to do well. It's really all about the cost," says Sanderman.  
Australia's current protocol, for example, costs as much as $12 per acre, and farmer uptake is very slow. 
Those barriers have kept many farmers from committing to carbon exchange programs, along with other issues like fear of adopting new farming methods.  
Most measuring attempts take advantage of already available information, then taking triplicate core samples down to 90 cm at 100 different locations in a field, and dividing them into separate samples for analysis. That's great for academic studies but costs thousands of dollars.  
Carbon exchange companies take a different view, using measure, model, or practice-based projects as a way to monitor change in soil carbon. With a practice-based program, for example, the exchange program just pays farmers to adopt certain practices believed to result in a change in soil carbon. These only require a handful of samples per farm but they do require a certain level of statistical certainty that the change is real; that drives up the number of soil samples that must be collected.  
Most measuring today is a hybrid combination of soil checks and modeling. "We know we can't measure and detect real change year after year, but we can use models to credit in between years when we don't take samples," says Sanderman. "Then we can start crediting farmers year after year and use the measurements to 'true up' how the models are performing." 
Several emerging tech companies are trying to simplify and lower the cost of measuring sequestration. Some reply on hand samples, others have robots pull samples, and some methods eliminate the lab altogether. Some use imagery and modeling to make estimates on carbon sequestration. CarbonSpace, for example, uses satellite data as well as Fluxnet station data to measure net ecosystem exchange, which is the net exchange of carbon between the atmosphere and the ecosystem, including above and below ground biomass, soil, and dead organic matter.  
"With this combination of data we're able to provide estimates from a 30-meter resolution – in this case only looking at biospheric emissions and sequestration," says Lydia Ashburn, Growth Associate with CarbonSpace. "So looking at a specific farm, field, or forest, we are able to show on a monthly basis the net exchange of carbon." 
CarbonSpace claims its method is ten times cheaper than traditional soil sampling, although pricing varies depending on the number of acres monitored.  
Ground and space 
Even so, would satellite-based monitoring be widely adopted by the scientific community?  
"My job is to pick apart any system that proclaims to assess carbon change," says Cristine Morgan, Chief Scientific officer for the Soil Health Institute. Dr. Morgan has developed methods to measure soil carbon that were adopted by the USDA.  
"Artificial intelligence models rely on data that correlates specific conditions to soil carbon," she explains. "With AI I would ask what information are you giving it? And is that information sufficient to detect and know that some change occurred to change the carbon amount? It's not just above ground carbon mass, it's how you manage the soil. If you ate 5,000 calories can you predict my weight gain? No, because you don't know my lifestyle or metabolism. It's the same with AI. It doesn't tell you what the environmental conditions are, to keep that carbon in the soil."  
Satellite based technology "is probably pretty good determining carbon overall from space, but the question is can they see change in carbon stock – and how good is it?" she asks. "The frustrating thing from a science point of view, is a lot of companies don't want to report that. Because most of their audience isn't scientists." 
If you're growing corn, satellites will see the same above ground biomass if you are tilling or not tilling. "Do they know if the farmer has stopped tilling? Even the best satellite-based modeling technology is not that good." 
Modeling, whether with AI or remote sensing, comes down to how to measure uncertainty. A high level of uncertainty means the model's predictions or estimates may be far from accurate.  
"Uncertainty is, 'I've got half a ton of carbon per acre change, how certain are you – plus or minus one ton? That's 150% uncertainty, and that's not great," says Morgan. 
Carbon is constantly recycled in and out of the soil, she points out. "That's the biggest problem with these models --they don't really account well for equilibrium changes." 
And it could be that companies that use AI or modeling methods to measure sequestration tolerate a high level of uncertainty, Morgan continues. 
"I think they have signaled it's okay to start, but they do want more certainty, and the question is if these companies can provide that." 
Ground truth stations 
CarbonSpace believes their modeling data is up to the challenge in part because of the addition of ground truth stations.  
"These stations collect data every 30 to 60 minutes," says Ray Mercedes, head of innovation and commercialization at CarbonSpace. "Satellites are orbiting a few times a week. It's a different kind of approach – we're collecting more data more frequently to really understand the behavior of different ecosystems.  
"This provides more transparency," he adds. "Soil testing is not going away; but as far as soil carbon is concerned, this is a completely different approach. It will keep everyone honest in the carbon credit selling sector."  
CarbonSpace leans heavily on Fluxnet, a global network of tower sites that measure carbon dioxide, water vapor, and energy exchange between the biosphere and atmosphere. These stations have existed for over 20 years, mainly developed for academic and government institutions.  
"Our models are built on tools that have been in use by NASA and other government agencies," says Ashburn. "There are about 100 Fluxnet stations in the states to take continuous measurements on carbon, methane, and water vapor. We use that to train our models." 
To get satellite modeling universally adopted will require big clients to embrace CarbonSpace and their methodology. But how?  
"We're bringing the regulators in to really see what we're doing and provide confidence that our models are predicting the behavior of carbon on land assets better than any other method," says Mercedes. "We're bringing in big consulting firms to provide some assurance and guidance on this front, as well as transparency, the kind of assurance big corporate players rely on to make decisions. 
"Our goal is to provide carbon exchange programs with an easier way to count carbon for farmers," he adds. "We don't want to make their life more complex. If they plant more trees, which a lot of small farmers have, we can calculate the carbon on that better, and a marketplace can provide compensation.  
"With the ability to process data so quickly we can make it available to people in a simplistic way. Using a tool like ours makes it easier for the farmer." 
One important shortcoming to the CarbonSpace approach is that they are only accounting for carbon fluxes, says Sanderman. "For agricultural greenhouse gas mitigation it is critical to track all three greenhouse gases (CO2, N2O and CH4). Almost all of the current emissions from agriculture come from N2O and CH4 and mitigating these emissions is easier than sequestering carbon in the soil," he says. "It's not as sexy so it doesn't get the headlines that carbon drawdown into the soil gets." 
An eye in the sky
Satellite monitoring could be used to vet carbon projects or provide more transparency. Using modeling you could look back at the past 20 years of cropping practices and extrapolate future carbon sequestration on your farm. Or large companies like Microsoft may want to 'buy' carbon offsets, like forests or no-till farms; This tech lets them understand what they are buying.  
"We can provide them visibility in a much more scalable way, to keep vendors honest," says Mercedes. "If someone tries to sell carbon in a project, that company can go to CarbonSpace and they can vet this project out. What if that forest burns down, or a farmer stops using no-till, and they didn't tell Microsoft? We can be used to keep vendors honest." 
With this technology data is not private. So if you're a farm doing no-till or cover crops, and you're providing raw materials to a food company, CarbonSpace will be tracking what you do for clients in that system. In the food and beverage industry for example, where large companies want to reduce carbon emissions in their supply chains, procurement officials would work with CarbonSpace to trace back raw materials and see how they are grown.  
"We would work with suppliers to create a geo-referenced outline of the farms they want to monitor," says Ashburn. "Using CarbonSpace we can then provide data on the net ecosystem exchange of carbon in those fields month to month." 
Hybrid solution 
So if current methods to measure sequestration are costly and slow, and modeling is less accurate, what is the answer? As more farmers engage in carbon exchange programs, how will everyone involved know if it's working? 
"The solution is somewhere in between," says Morgan. "If we continue to invest there will be something that emerges that's a hybrid – probably with satellites and actual soil carbon measurements." 
It's important to remember that the carbon sequestration industry is still a Wild West. Five years ago we didn't have nearly the number of carbon measurement methods that we have now.  
"We're investing in the technology and process, and it's going to get better," she says. "It took a lot of investment to get a man to the moon and that's a much easier problem than this one." 
Learn more about new ag technology in our New Tech Now series.
About the Author(s)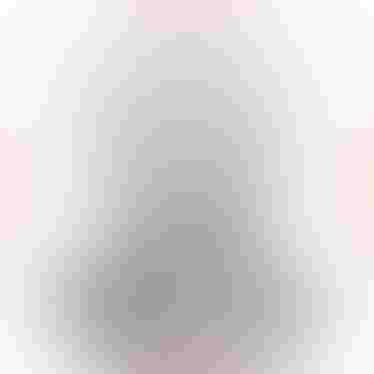 Executive Editor, Farm Futures
Mike Wilson is executive editor and content manager at FarmFutures.com. He grew up on a grain and livestock farm in Ogle County, Ill., and earned a bachelor's degree in agricultural journalism from the University of Illinois. He was twice named Writer of the Year by the American Agricultural Editors' Association and is a past president of the organization. He is also past president of the International Federation of Agricultural Journalists, a global association of communicators specializing in agriculture. He has covered agriculture in 35 countries.
"At FarmFutures.com our goal is to get readers the facts and help them analyze complicated issues that impact their day-to-day decision-making," he says.
Subscribe to receive top agriculture news
Be informed daily with these free e-newsletters
You May Also Like
---