Carbon drives renewed interest in ChrysaLabs Probe
Carbon drives renewed interest in ChrysaLabs Probe
Tomorrow's Tech Today: Agronomists and investors are getting excited over a probe that developers claim can quantify carbon. Plus, news about electric equipment for ag, the future of alternative foods and more.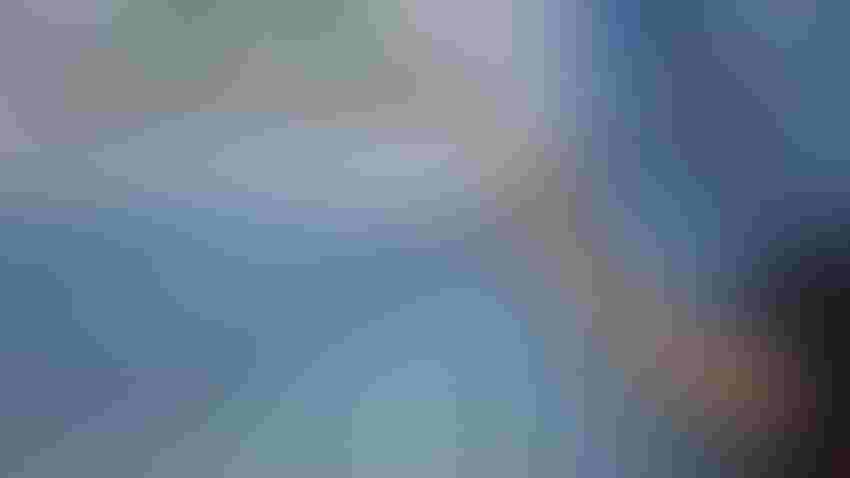 HOT TICKET: The company making this soil probe recently announced a successful round of $11 million in funding to further develop the probe, which debuted to farmers at the 2022 Farm Progress Show.
Tom J. Bechman
The ChrysaLabs Probe debuted at the 2022 Farm Progress Show in Boone, Iowa, as a sleek-looking new soil probe with a high price tag. Spokespersons were assessing interest in a probe that could provide fast readouts for measurements done in labs today.
The probe from a Canadian startup company next appeared at a technology day near Perrysville, Ind. Ceres Solutions tested several emerging technologies during the summer. Results indicated that the ChrysaLabs Probe agreed with traditional measurements sometimes but was miles apart other times.
Now, the company has secured an additional $11 million in funding from players including Leaps by Bayer and Telus Ventures. What's the draw? ChrysaLabs believes it can fine-tune an even more instantaneous, more reliable, low-cost entry into soil insights.
The plum appears to be carbon readings. An entire industry is looking for a quick, real-time, portable method to measure and verify carbon readings. Developers at ChrysaLabs think they have it. Time will tell. Follow the story at chrysalabs.com.
Up and away … again
Ryse Aero Technologies turned heads at the 2022 Farm Progress Show by demonstrating what looked like a flying car. It's really an ultralight, electric, vertical takeoff and landing (eVTOL) vehicle.
Translated, the Recon is a large drone that can take a human along. What's new now is a patent application for an innovative carbon fiber frame. It would offer a lighter, more economical solution for constructing the machine.
The company envisions producing high-quality, high-volume eVTOL vehicles at a rapid pace, meeting consumer demand. Is the demand really that strong? Wait and see. Meanwhile, visit ryseaerotech.com.
Nitrogen sensor like no other
The National Science Foundation believes in EnGeniousAg LLC and its ag tech nitrogen sensor. NSF just granted a $1 million award to the Ames, Iowa, startup. Why the excitement?
The University of Nebraska and Iowa State University researchers developing this sensor claim it can take a measurement from a growing cornstalk in three seconds and determine whether more nitrogen is needed. The readout is instant, and it circumvents lots of issues inherent in soil-testing for nitrogen.
If you can get past the idea of sticking a medical-like probe into a cornstalk, you can check nitrogen levels quickly, experts suggest. Visit engeniousag.com.
Testing big electric machine
The "company line" so far is that electric light-duty pickups and small electric utility tractors, from 25 hp to 75 hp, might make it commercially — but there is no way a large electric tractor would be practical. Well, Volvo is challenging traditional thinking with the EC230 electric excavator. This summer, WM, formerly known as Waste Management, is operating a Volvo EC230 electric excavator in the first known pilot testing program of a large electric excavator in North America.
Volvo is confident the effort will be successful. Stephen Roy of Region North America, Volvo, says the machine has already been tested by customers extensively overseas. Each time, it matched performance of its diesel counterpart, but with no direct carbon emissions. This 23-ton excavator could be on the market to buy in 2024. Visit volvoce.com.
Keep eye on women in food industry
You probably didn't hear about the Vegan Women Summit in New York City in mid-May. If you raise livestock, you ought to know about it. Organizers claimed it was the world's first showcase of women founders in the future of the food industry. Attendees were among the first in the world to sample lab-grown wagyu beef; mycelium chicken breast; and next-generation, plant-based oysters, eggs and sashimi.
Sound appetizing? Some companies and investors are betting so. Many brands pioneering cell-cultured and plant-based alternatives to meat protein were founded by women. They include Ohayo Valley's WagyuMe cultivated burgers, Bosque Foods' mycelium chicken breast, Neggst's egg alternatives and Pearlita Foods' oysters on the half shell. See what you missed at veganwomensummit.com.
Subscribe to receive top agriculture news
Be informed daily with these free e-newsletters
You May Also Like
---