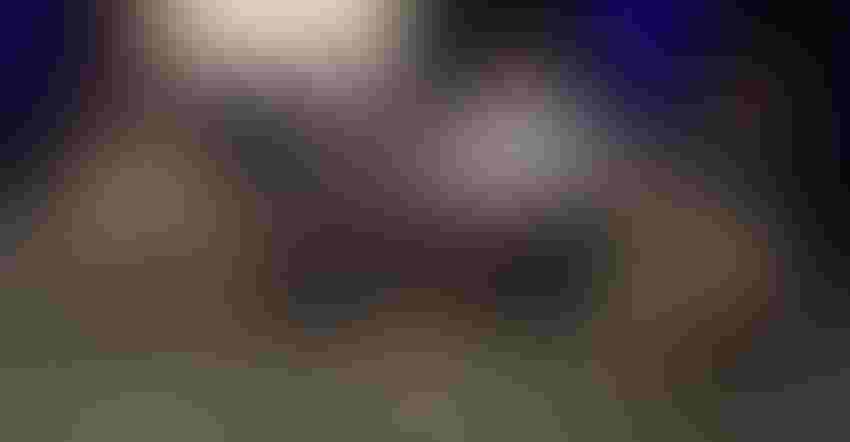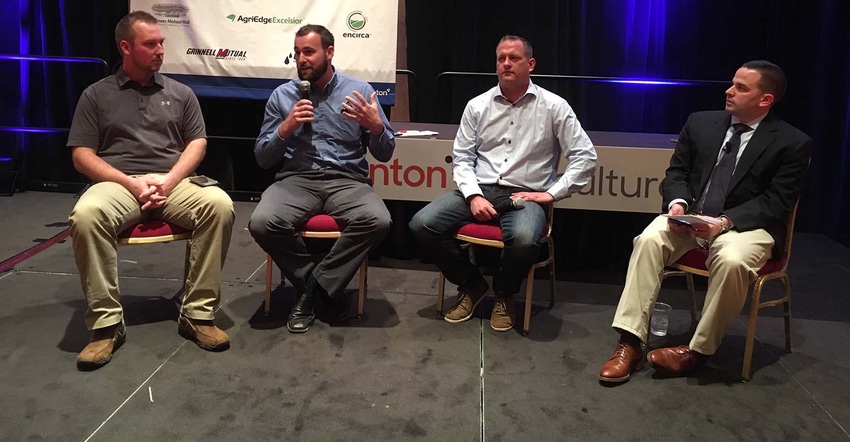 Learn to master the precision ag data coming out of your equipment and save money all in one step. Just register to attend the second annual Ag Data Conference by Oct. 15 and you'll save $100 off the regular $399 registration.
The editors of Corn+Soybean Digest and Farm Futures have put together an intense, yet enjoyable, two days of networking, as farmers and their advisers share what they have learned.
This event is Nov. 29-30 at the Coralville Marriott Hotel & Convention Center near Iowa City, Iowa. Find registration and more information here.
The Ag Data Conference brings together farmers, and university and industry personnel with extensive background and experience in the growing agricultural data sector, all focused to deliver on our theme: "Practical data and technology for profitable decisions."
They understand that building a successful data and technology strategy for the farm, both short and long term, is paramount to sustaining farm profits.
Along with our main sessions, you'll choose from 12 breakout sessions to do a deep dive on practical solutions and experiences from other farmers, so attendees can apply new ideas to their business immediately.
We're repeating our popular Beer & Bull Session, where you sit with peers and speakers to discuss different topics — now enhanced with our cellphone-based Q&A instant-survey technology, which will add to this fun learning environment.
And new this year to accompany our trade show is Tech Zone. We're adding a hands-on zone that will include an opportunity to experience drones, farm dashboards, crop modeling and more.
Current speaker lineup
While we're still aligning our agenda, here are a few keynote presenters:
Dan Frieberg is president of Premier Crop Systems, as well as Data Decisions columnist for Corn+Soybean Digest. He will lead a farmer-adviser panel on making data decisions to improve farm economics. Frieberg has helped hundreds of agronomic advisers and thousands of farmers since 1999 to "think deeper" to identify and correct yield-limiting factors in their fields — all based around sound research data.
John Fulton, agricultural engineer at Ohio State University in Fulton, will share his expertise and practical knowledge about data that drives profitable variable-rate applications. With his Ohio family farm background, combined with his research work on all things precision agriculture and big data, Fulton will help deliver solutions to increase farmer efficiency.
Tom McGraw is founder of Midwest Independent Soil Samplers. McGraw has more field experience understanding Midwest soils than practically anyone on the planet, working with agronomy service providers to intensively sample over 1 million acres a year across 10 states. You will enjoy his witty, direct style to tell it like it is.
Dave Muth is senior vice president of analytics and co-founder of AgSolver. Muth's knowledge and experience helps farmers build tools to identify data management and simulation approaches that increase profitability, reduce risk and improve environmental performance in production agriculture. Raised on a farm in north-central Iowa, Muth gained practical experience with agribusiness decision-making.
Scott Henry is business development manager for LongView Farms in central Iowa. Henry is responsible for business growth, process management and the implementation of precision technology. He is passionate about turning quality data into actionable decisions.
Sign up now and save. We're looking forward to seeing you at the second annual Ag Data Conference.

To register for the conference, visit theagdataconference.com.
Lawton is editor of Corn+Soybean Digest. The Ag Data Conference is sponsored by Agco, Farmers Mutual Hail and AgriEdgeExcelsior.
Subscribe to receive top agriculture news
Be informed daily with these free e-newsletters
You May Also Like
---