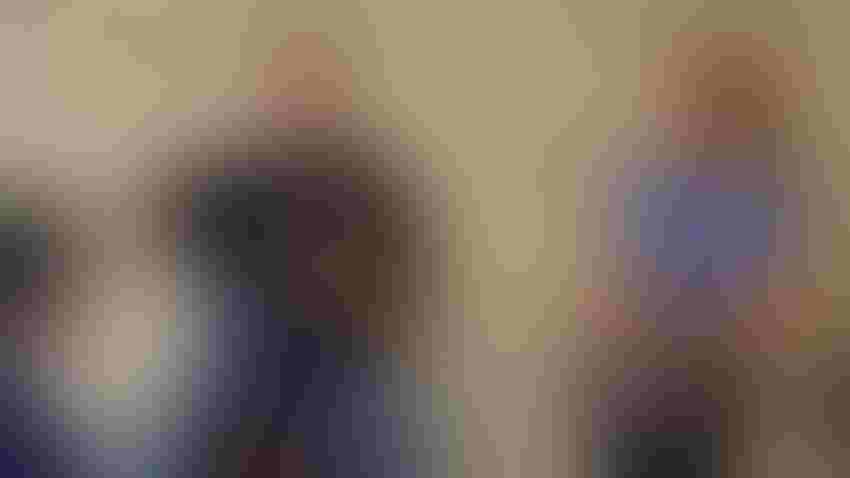 EXPERIENCED ADVICE: Adam Spelhaug of Kindred, N.D., and Sarah Lovas of Hillsboro, N.D., discuss how drone imaging can be a cost-effective way for operations of any size to integrate precision-ag practices.
Photos by Sarah McNaughton
Advancements in ag technology are often touted as the next best solution for farms. But what does implementing that cutting-edge technology on an operation look like? A panel of growers at Grand Farm's Cultivate Conference in Fargo, N.D., in June sat down to discuss just that.
North Dakota growers Sarah Lovas, Daryl Rott and Adam Spelhaug talked about bridging the gap between agriculture and technology.
Lovas said her additional work as a precision-ag agronomist gives her a special appreciation for ag tech. "When I'm talking to new growers who want to get involved, I encourage them to work with precision-agriculture specialists," she said.
"When we get software and technology overlapping with agronomy knowledge you can make ag tech absolutely beautiful," Lovas said. "If you don't have those three interacting with each other, you're not going to have that successful interaction of precision agriculture."
Rott said that in his 25 years of farming, he has seen some of the first integrations of ag tech being used today. "We've seen the tech start coming in the late '90s when people kind of dabbled in it, and then mid-2000s — when the tractors started to get really good, people started using tech more," he explained.
Age and tech adoption
The age of growers is often a topic when ag tech integration is discussed. Spelhaug tackled the question of how growers' age impacts their willingness to add technology into the operation.
"I'm right at the end of Gen X, so I can claim to be an older guy," he said. "I think these millennials have it figured out. I'd say mid-40s and younger are adopting the technology and taking it on."
Spelhaug said tech integration isn't just for millennial farmers. "I've worked with a lot of guys in their upper 60s that had it figured out, too. They knew the technology was going to help make their bottom line more efficient and make them more money."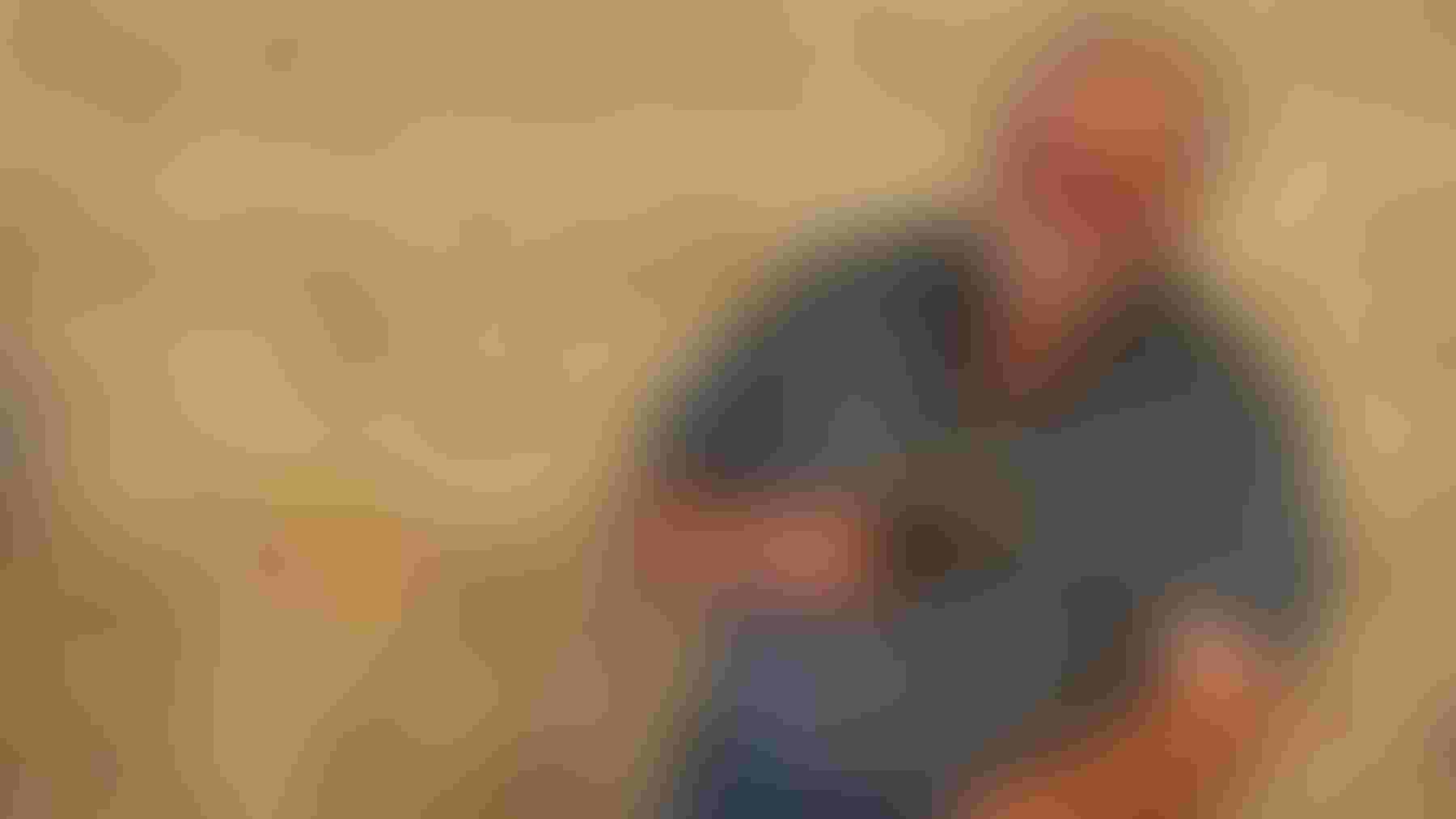 TECH CHANGES: Daryl Rott of Fredonia, N.D., recalls the way things were done back in the 2000s, and the simplicity that came with it. "We have all this great technology to use, but it can take a lot of patience and a lot of skill to use. Without the patience and skills, you can run into problems," he said.
Awareness and education are integral for growers to embrace precision ag practices. "A huge part of my job is education," Lovas said. "I guide farmers and give recommendations, and I spend a lot of time with people who want to learn how to run the software and how to put together data layers."
Start small
With unlimited ways to incorporate precision-ag practices to your farm, the panel said that it doesn't need to be fancy. Cost can be another barrier to technology integration.
"Drone imagery can be a good start," Spelhaug said. "For any operation size, you can benefit from the resolution and how to treat your zones."
The variety of options and pricing means many operations can find an affordable unit.
Lovas referenced a report from the USDA, discussing higher adoption rates of precision agriculture on larger farms vs. smaller ones.
"There's always opportunities," she said. "Whether you're big or small, it doesn't matter. I encourage everyone to just take some baby steps getting into it. Try it on a field, and even though it's a culture change, don't let it scare you."
Subscribe to receive top agriculture news
Be informed daily with these free e-newsletters
You May Also Like
---