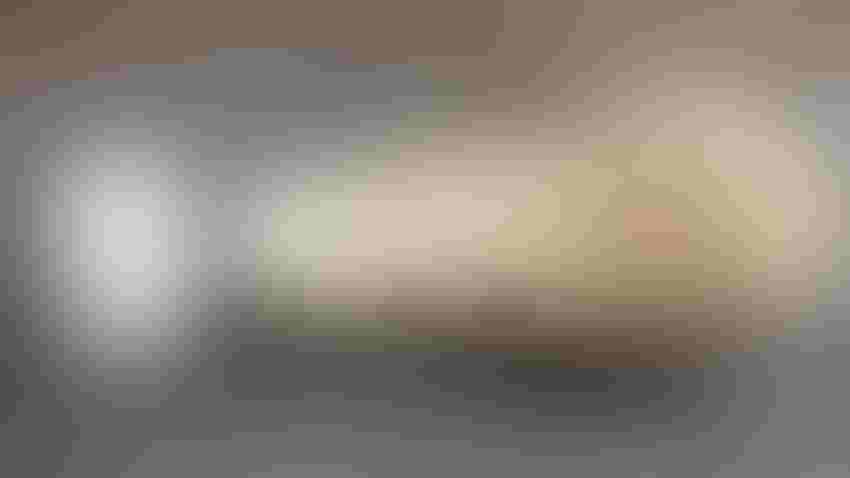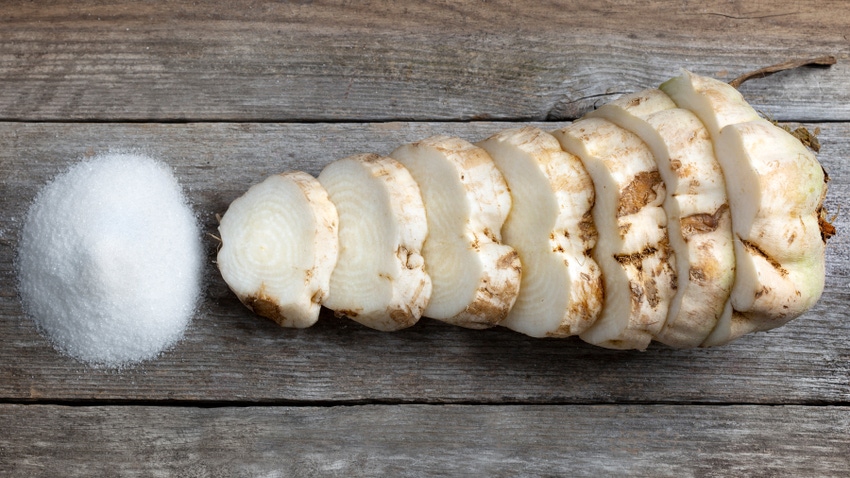 SPECIALIZED SEQUENCE: From planting all the way to the grocery store shelves, special care and equipment are used to ensure the highest-quality sugar hits consumers' tables.
ollo/Getty images
The sights and smells of sugarbeet harvest and processing is common in parts of North and South Dakota, Minnesota, Nebraska, Montana and Michigan. But how do those beets in the fields make their way to grocery store shelves and your pantry? Let's take a look at the process of turning sugarbeets into sugar.
While they share similar names, sugarbeets are nothing like the small, red beets you see in a grocery store. Sugarbeets are a pale-colored root crop that are about 12 inches long and weight 2 to 5 pounds.
While sucrose is produced in all plants through photosynthesis, sugarbeets contain one of the highest sugar amounts, making them a go-to source for sugar. An average sugarbeet contains about 18% sugar.
Sugarbeet harvesttime
Sugarbeet harvest begins midfall and will continue around the clock until it is completed. To have peak sugar content, timing harvest correctly is crucial. Sugarbeet farmers used specialized equipment to harvest, including specific planters, lifters and defoliators. The leafy tops of sugarbeets are lopped off with defoliators, and beet lifters take the root of the beet itself out of the soil.
Once harvested, sugarbeets are trucked to processing centers where they are weighed, tested for sugar quality and piled. For those who reside in sugarbeet territory, seeing rogue beets along roadways may happen often during harvest season.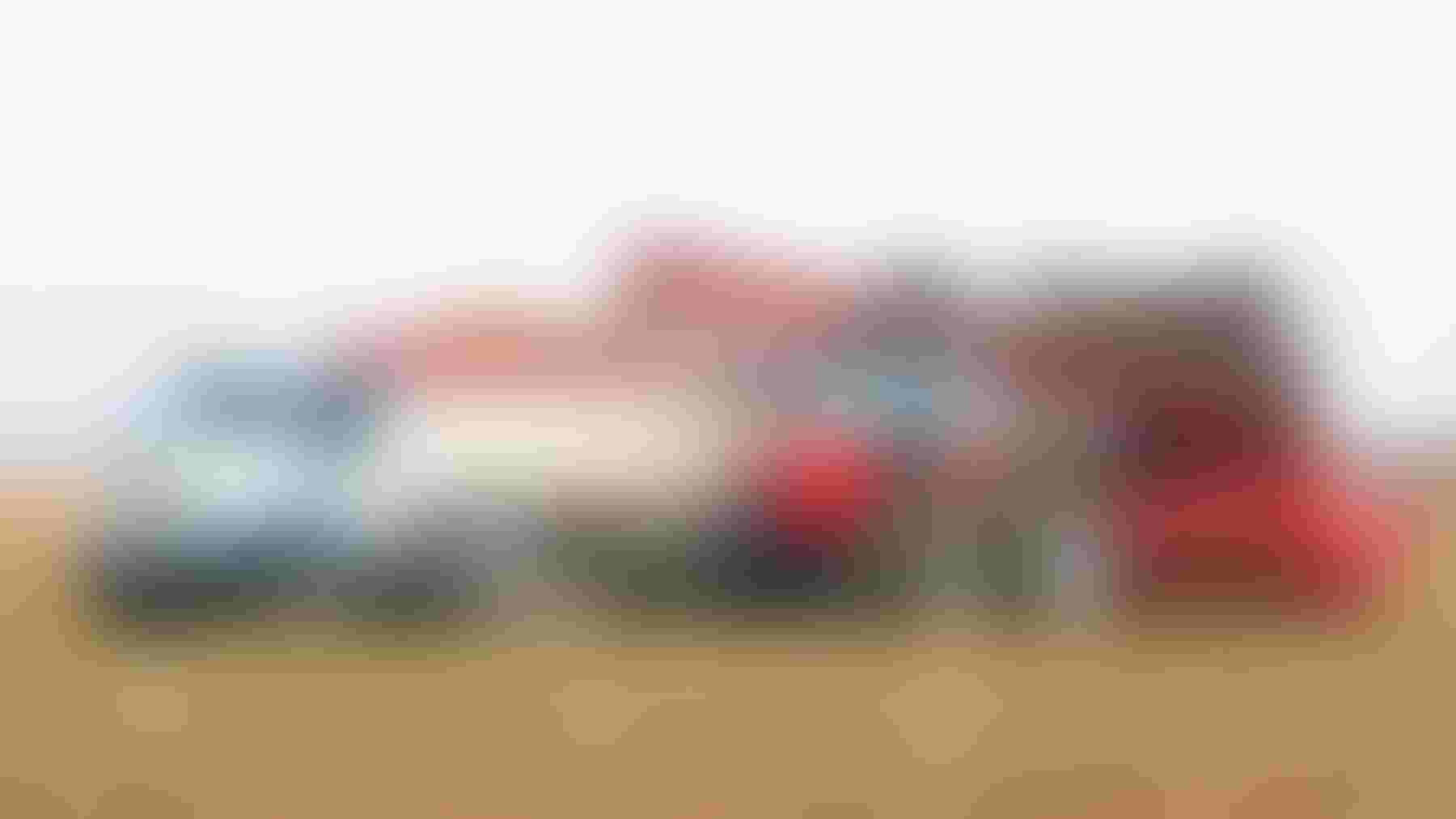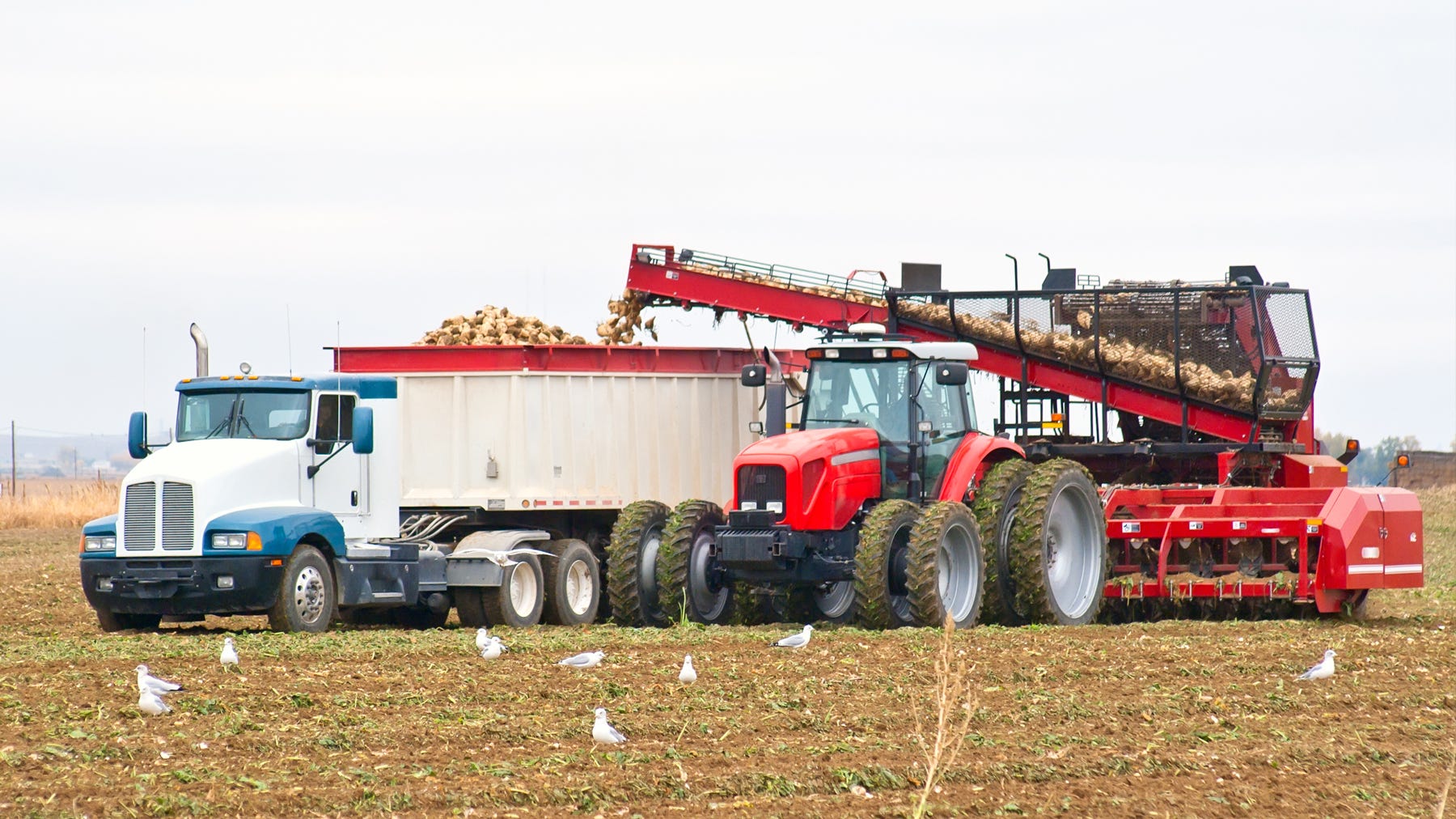 ROCK AND ROLL: As soon as the first sugarbeet is harvested, farmers and their crew work around the clock to ensure all of the crop is harvested while sugar content is highest. (RCarner/Getty images)
Sugarbeets are stored in large piles, where culverts and fans work together to keep the piles cool to preserve the sugar within the beets. From these piles, sugarbeets will be trucked to factories in order to begin processing.
Sugar processing
From start to finish, all of the processes in a sugarbeet factory are controlled by state-of-the-art computerized systems. First, the beets must be washed. A large paddle wheel transports sugarbeets to washers, where they are cleaned of dirt and debris.
Once washed, sugarbeets enter the slicer. Beets are cut into long, white strings called "cossettes," which can look similar to French fries. These cossettes are then transported into a mixer, where hot juice joins them before they are pumped into the bottom of the diffuser.
Sugar is diffused from the cossettes with hot water. Raw sugarbeet juice remains in the lower part of the diffuser, while the pulp rises to the top and is removed from the diffuser. This pulp isn't wasted and will be formed into pellets before it meets its end use in livestock feed.
Purification process
This raw sugarbeet juice leaves the diffuser and continues on to be purified. The juice goes through several filtering and purification steps to remove impurities and fine particles, resulting in clarified raw juice.
Next, the juice is heated in order to evaporate the natural water before being filtered again, with a dark syrup left behind. This syrup is then ready for the crystallization process. A careful boil and addition of sugar crystals begin the creation of sugar crystals within the syrup.
Once the crystals are large enough, a centrifuge separates the sugar crystals from the syrup. This process leaves processors with 99% pure sugar. From here, the crystals are dried, cooled and sorted by size.
The leftover beet sugar will still contain some sugar, so it is further processed to claim the remainder. The beet molasses will not be wasted and is often used as a livestock feed additive.
Processed sugar crystals are then stored, packaged and ready to hit grocery store shelves. Sugar will be packed and sold in a variety of sizes, as well as different varieties including powdered, light brown and dark brown.
Throughout the manufacturing process from field to table, sugar is tested for purity, sugar content, proper pH, temperature and consistency. Due to the high sucrose content, refined sugar is one of the highest-quality products you can find at the store.
However you choose to use sugar, you can know that those big pale beets help to make life just a little sweeter.
The Sugar Association and the American Crystal Sugar Co. contributed to this article.
Subscribe to receive top agriculture news
Be informed daily with these free e-newsletters
You May Also Like
---