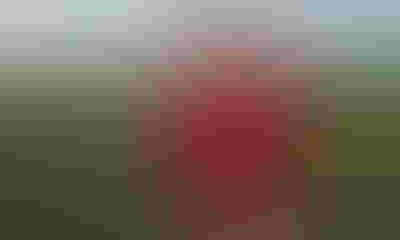 Are you looking for one-stop shopping when it comes to managing pressures, challenges and timing in your soybean fields? If so, University of Nebraska Doctor of Plant Health and plant pathology PhD student, Josh Miller, might have some answers for you. The newly released SoyCal mobile web tool provides growers with disease, insect and weed information in a calendar format that tracks your soybean crop and things that might be on your "to-do" list during specific times during the season.

The interactive calendar allows growers to input their specific field location and planting date, so the program can adjust the calendar to individual fields. If you click on the Current Tasks heading, you receive numerous UNL resources for that particular time in the season, along with links to articles, NebGuides and videos to help with management topics.
"This started as a Nebraska Soybean Board funded project to summarize current UNL research that they were funding so growers could have better access to it," Miller says. "We came up with the idea to make a management calendar. This increased the scope of the project, but it seemed to be more intuitive to the way growers would think."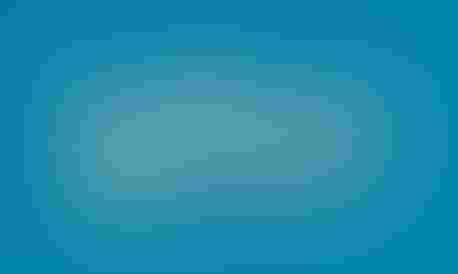 Utilizing the multitude of information on the UNL CropWatch website to populate the calendar, Miller also used his experiences from when he worked as an agronomist in Pennsylvania to think about tasks that needed to be performed by growers throughout the season. "So, we took all of the information on CropWatch related to soybean diseases, insects and weed management issues and put it into this format," Miller explains. "The summarized research projects can now be viewed alone under the Exploratory Research tab, or where they fit on the calendar."
Practical terminology and user friendly portals were built into the tool. It leverages the SoyWater management website, also funded by NSB, to allow growers using SoyCal to customize their calendars to their own fields by entering location, planting date and seed maturity group. "The growth stages will move to what is predicted by SoyWater, and any management practices that are tied to a specific growth stage will move as well," Miller says. "This should come in handy when growers plan what management practices they need to prepare for."
The Exploratory Research tab breaks down research that is being conducted by UNL researchers and funded by growers through their checkoff dollars. But the research is broken down into practical terms that are more useful to growers. "This is a way to give growers access to real research that they probably have never had before," Miller says. "And, the Current Tasks tab lets you know all management practices that are listed for the current day, so you don't have to search through all of the information to see what is recommended for that time."
According to Miller, the program performs well on both desktop computers and mobile devices. "It is important for the program to function on mobile devices because that is what the majority of us are using most often," he says. "It should be noted that this is the first year of the launch of this site, and we are hoping for good feedback over the course of the year."
If you'd like more information or to provide feedback to Miller on the program, email him at [email protected]
About the Author(s)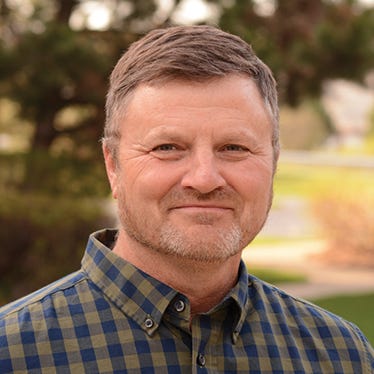 Curt Arens began writing about Nebraska's farm families when he was in high school. Before joining Farm Progress as a field editor in April 2010, he had worked as a freelance farm writer for 27 years, first for newspapers and then for farm magazines, including Nebraska Farmer.
His real full-time career, however, during that same period was farming his family's fourth generation land in northeast Nebraska. He also operated his Christmas tree farm and grew black oil sunflowers for wild birdseed. Curt continues to raise corn, soybeans and alfalfa and runs a cow-calf herd.
Curt and his wife Donna have four children, Lauren, Taylor, Zachary and Benjamin. They are active in their church and St. Rose School in Crofton, where Donna teaches and their children attend classes.
Previously, the 1986 University of Nebraska animal science graduate wrote a weekly rural life column, developed a farm radio program and wrote books about farm direct marketing and farmers markets. He received media honors from the Nebraska Forest Service, Center for Rural Affairs and Northeast Nebraska Experimental Farm Association.
He wrote about the spiritual side of farming in his 2008 book, "Down to Earth: Celebrating a Blessed Life on the Land," garnering a Catholic Press Association award.
Subscribe to receive top agriculture news
Be informed daily with these free e-newsletters
You May Also Like
---