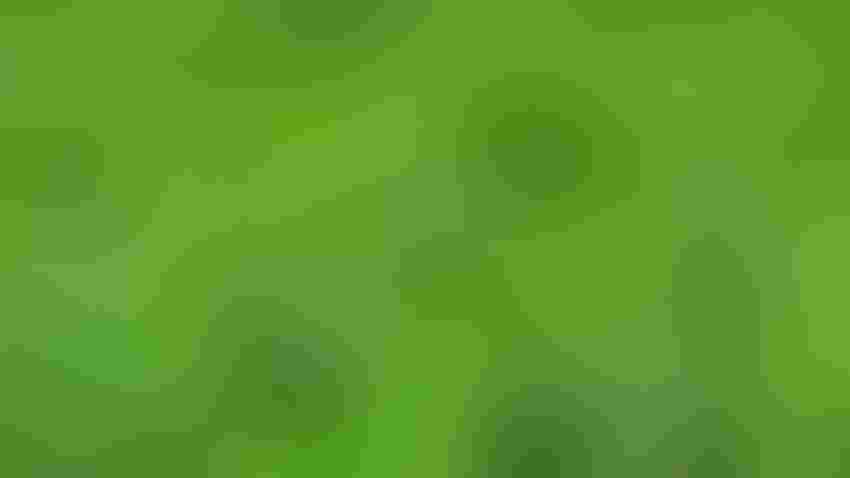 The farmer-led, farmer-driven initiative offers cost-share programs and technical assistance to farmers in 20 states who plant cover crops for three years.
Farm Press
Farmers in 20 states can now enroll in cost-share programs through Farmers for Soil Health. This corn, pork and soy commodity initiative, in partnership with the National Fish and Wildlife Foundation and USDA's Partnerships for Climate-Smart Commodities, establishes financial and technical assistance for corn and soybean farmers who adopt cover crops. The focus is to bring money directly back to farmers, where sustainability is happening at the farm level.
Participating farmers who plant cover crops will receive payments to help transition totaling $50 (spanning three years) per new acre of cover crops planted. These payments of $2 per acre are available for up to 600,000 acres of existing cover crops. Eligible farmers will participate in measurement, reporting and verification to highlight progress toward the goal of expanding adoption of cover crops.
"Protecting the soils we farm is so important. Cover crops and conservation tillage are key tools that can be used to prevent erosion by keeping living roots in the ground," said Neal Bredehoeft, soy checkoff farmer-leader from Missouri. "In partnership with my brothers, we have been practicing no-till on our farms for 30 years and using cover crops for almost 10 years. Cover crops are another conservation measure that helps us keep our soils in place and crop nutrients in the fields where they belong."
Farmers can enroll at farmersforsoilhealth.com. Farmers in Delaware, Illinois, Indiana, Iowa, Kansas, Kentucky, Maryland, Michigan, Minnesota, Missouri, Nebraska, New York, North Carolina, North Dakota, Ohio, Pennsylvania, South Dakota, Tennessee, Virginia and Wisconsin are eligible for enrollment.
Enrollment
A hallmark of the program is simplicity of enrollment and monitoring. Farmers will be able to enroll quickly and easily through the online enrollment platform, and all the monitoring/verification is done remotely via satellites.
"As farmers continue to experience and adjust to extreme weather swings, they can, through the Farmers for Soil Health initiative, adopt conservation measures like cover crops to increase crop resiliency," said Ben West, Farmers for Soil Health executive director. "Through regional technical assistance led by the state corn, pork, and soy commodity organizations, U.S. farmers will strengthen their best management practices as they feed and fuel an expanding population while protecting the environment."
Farmers for Soil Health is a collaboration between the National Corn Growers Association, National Pork Board and United Soybean Board. Its goal is to advance conservation practices to improve soil health across the U.S., including doubling cover crop acres in the U.S. to 30 million acres by 2030. The primary purpose is to deliver examples-based, science-focused initiatives recognizing farmers nationwide. For more information on Farmers for Soil Health, visit farmersforsoilhealth.com.
Source: United Soybean Board
Subscribe to receive top agriculture news
Be informed daily with these free e-newsletters
You May Also Like
---