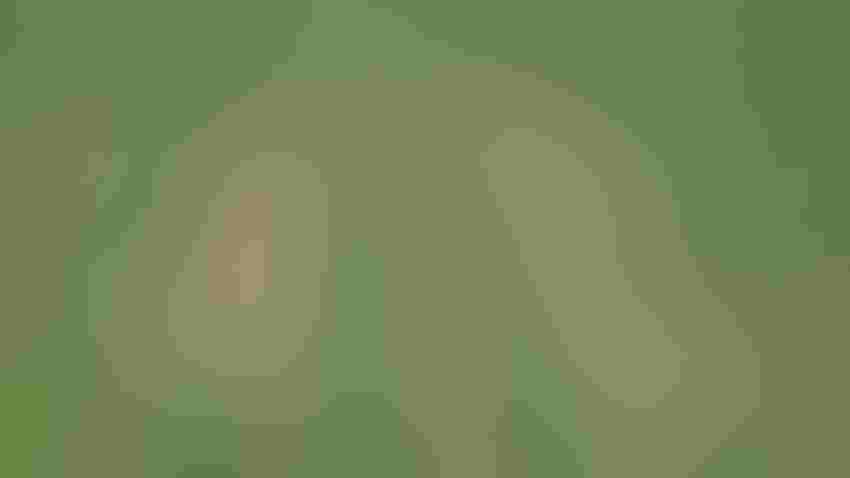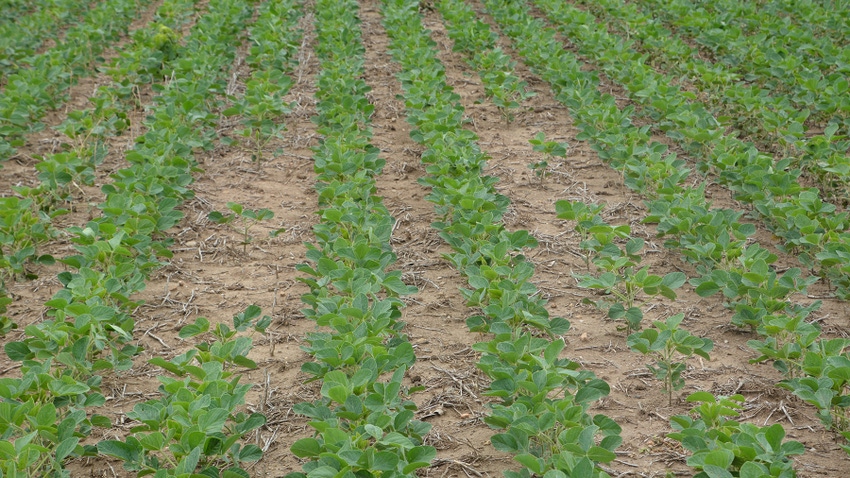 FOLLOW THE CLUES: After you notice a problem, the first step is to determine if there is a pattern in the field. If there is, identify how it repeats.
Tom J. Bechman
Your first reaction isn't always right. Sometimes your first several ideas may not be right.
That's something to remember when diagnosing a problem with your soybean stand.
"It takes time and patience to figure out what caused a pattern you're seeing," says Steve Gauck, a regional agronomy manager with Beck's, based near Greensburg, Ind. Beck's sponsors Soybean Watch '23. "The first step it to recognize that there is a pattern, identify it and figure out logical explanations."
It's even tougher if the person who planted the field isn't with you, he adds. Sometimes you need to consult with the grower before you can nail down a possible explanation.
Soybean mystery
Here is an example from this year's Soybean Watch field that proves these points:
See the problem. In this case, it was an erratic stand in a few rows. Before Gauck visited the field, the grower indicated there were a couple of rows where the person planting that day ran low on seed. He didn't want Gauck to be surprised if he happened upon them.
"I found them pretty quick," Gauck says. "But as I kept walking across the field, I soon found more rows like them. Being low on seed every so often doesn't add up."
Identify the pattern. Gauck determined that each time he found a row with an erratic stand, there were two normal rows, then another erratic row, then normal rows for a good stretch.
"It repeated itself about two-thirds of the way across the field," he says. "Then it stopped. At that point, I didn't know which side of the field was planted first. I was thinking something was messing up two rows spaced two rows apart on a repeating pattern. Something didn't add up."
Keep looking. Gauck walked to the west edge of the field, although he didn't know if that side was planted first or last. He made an important discovery. "On the very last pass, there was only one row affected," he reports. "It was the row next to the outside.
"Ah, now we know our pattern. Something affected the row next to the outside row on one side of the planter. When the operator made a round, that put two good rows, an outside row, between the erratic row on a recurring pattern across the field."
Dig deeper. Gauck examined that single row very closely. He noticed that there were skips, then doubles and triples. Other rows were more evenly spaced.
"A seed firmer that was dragging could drag and bunch up seed and do that," he reasoned. "But most soybean planters don't have seed firmers. If a twig or almost anything got hooked on the bottom of the seed tube, not blocking it but interfering with it, that might do it too. Since the same amount of seed was likely being dropped, just not spaced the same, the planter monitor wouldn't necessarily pick it up."
Find more facts. Time for a call to the farmer. As it turned out, the single row on the western edge was the last pass. Now Gauck knew that everything was OK until a third of the way across, then something in that row changed.
"In this case, the planter wasn't nearby to go check, but that would be the next suggestion," he says. "It might be something to make sure was corrected before next season."
Subscribe to receive top agriculture news
Be informed daily with these free e-newsletters
You May Also Like
---