 Much of the trading world is concerned because of the extreme volatility of the commodity markets, and many are blaming it on "program trading" — computer algorithm programs implemented by math whizzes who are in and out of markets constantly all day long, scalping for a few tics here and a few tics there.
They have been particularly criticized by the cattle industry as the volatility there may have been more significant than anywhere else.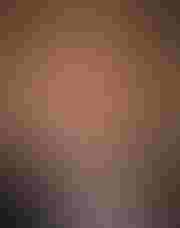 Richard Brock
Richard Brock
Frankly, I am not sure how much damage these trading programs do to the markets or if they are really a hindrance at all. There is no question that in the short term, from the time the market opens to the time it closes, these programs can result in some fairly significant price swings. But I truly believe they don't impact the long-term fundamentals.
These trading programs are not going to impact the exports of soybeans, the weather in Brazil or Argentina or the profitability of ethanol plants.
In other words, in the long-term the fundamentals will win out, but in the short-term these trading programs cause a lot of "noise" that is probably unnecessary and certainly makes the job more difficult for people in the commodity industry.
With that said, volatility frequently brings higher prices. From the beginning of March to the end of April, soybean prices rallied approximately $1.40 per bushel. Corn prices rallied 40 cents per bushel and the cotton market rallied nearly 7 cents per pound.
I think we'll look back at the rally in all three of these commodities as a blessing in disguise. One of the old rules of thumb in commodity trading is springtime price rallies are to be sold — not bought. This was one of them.
Here are some points to consider:
• It would appear as though the corn and soybean crop is going to get planted early. If it does, that would not guarantee a large crop, but it would certainly help.
• Weather problems in Argentina and Brazil have definitely cut production of both corn and soybeans in those countries, and will serve to increase exports of corn and soybeans from the United States.
• Even with the slight increase in demand for U.S. supplies, ending stocks this coming year will likely exceed 2 billion bushels for corn, a record high. For soybeans, ending stocks could exceed 500 million bushels, the third highest ever. The resulting ending stocks/use ratios translate to an expected average price of about $3.50 for corn (basis central Illinois) and approximately $9 for soybeans. The current rally took corn prices to $4 and soybean prices to over $10. In other words, higher than the fundamentals would justify.
• This will still not satisfy most producers since market prices are still not profitable for the majority. Sometimes the best marketing plan is not how much money we can make but how little we can lose. We are transitioning to lower commodity prices and fortunately, lower input prices are now starting to catch up.
The Bottom Line
This will be a transition year as well as a year of accepting the fact that the farming environment is different now than in 2012. The cure for high prices is high prices, and unfortunately, we are now in that timeframe of reckoning. Not an easy thing for many people to accept, but most everyone will get through it.
The market is giving producers an opportunity to lessen the blow, and it is important to take advantage of substantial price rallies at planting time.
Once we get through 2016, the base building phase in the grain and cotton markets should result in higher prices in 2017, and with input prices coming down, there is light at the end of the tunnel.
Richard Brock is the founder and president of Brock Associates. Email him at [email protected].
Subscribe to receive top agriculture news
Be informed daily with these free e-newsletters
You May Also Like
---