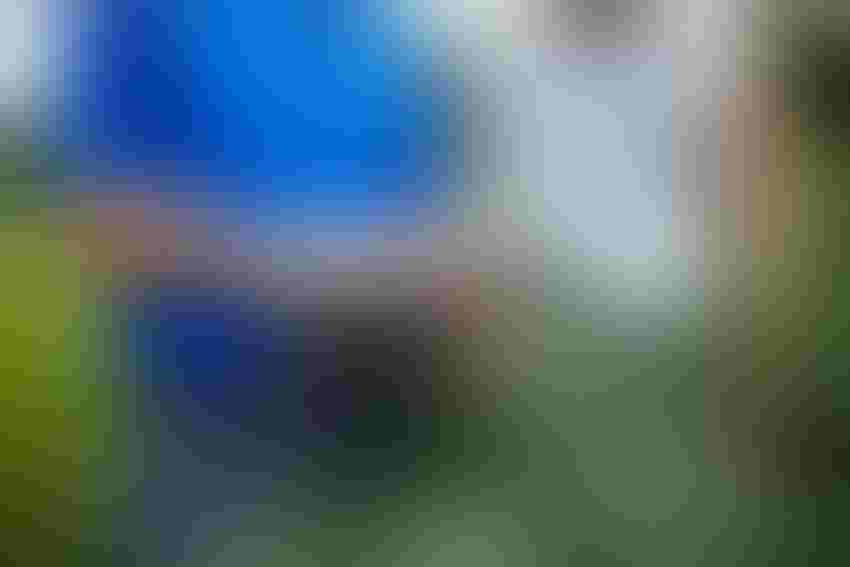 (In this three-part series, Syngenta global head of soybean breeding Joseph Byrum shares the results of a big data analysis of more than 400 research experiments on plant populations and soybean yields, published in scientific journals. The goal was to find the optimum plant density given different planting dates and varietal maturities, so growers can increase their probability of success and profit). Check out parts two and three here. 
Wouldn't it be great if you could slash soybean seeding by as much as 75 percent and still end up with the same yield come harvest? Getting plant population right means substantial savings for growers who may not even realize that they are overseeding their fields.
Soybean physiology makes this possible. The plant is extremely forgiving when it comes to population density, delivering a big advantage over corn. If you farm in central Missouri and your corn yield goal is 160 bushels per acre, you'd need a population density of about 28,000-30,000 plants per acre – a mere 2,000 plants being the margin of error. Any deviation beyond that can trigger a yield penalty, leaving the farmer with fewer bushels at harvest.
With soybean, on the other hand, you might achieve the exact same yield either with a low density of 40,000 plants per acre or a high density of 160,000 plants per acre. That's a whopping 120,000-plant margin of error — 60 times greater than corn.
It's no wonder many soybean growers tend to overplant. After all, there's a far greater risk of a yield penalty when seeding too little than there is of seeding too much. Those who plant above the optimal amount only suffer the cost of the extra inputs, as the yield will still be the same. After all, overplanting is the safest option.
Reduce soybean seeding
Overseeding is not the smartest option. Why throw away cash on unneeded inputs when the same yield — the maximum yield, in fact — can be achieved for less? In tough times, trimming unnecessary expenses can mean the difference between turning a profit and reporting a loss. So this series will examine ways in which growers can be more efficient in their seeding practices and thereby increase their probability of success.
Figure 1. Response of soybean yield to increased plant population. The red dotted line shows the minimum plant population required to attain maximum yield. The blue arrow shows the range of plant populations maximizing yield in soybean.
 First, let's examine what makes soybeans so different when it comes to plant population. A soybean plant's yield depends primarily on how much of the sun's energy its leaves are able capture and convert into biomass and grain. Research shows that maximum yield will be achieved if a soybean plant's leaves are able to grab 95 percent of sunlight from the onset of pod formation. Thus, growers should focus their efforts on ensuring their plants have enough green leaf area to soak in solar radiation from this critical point in the growth cycle.
This level of solar collection can be achieved in one of two ways. Put simply, either you have a lot of small plants, or you grow  fewer, larger plants. Under either strategy, the canopy can achieve a size sufficient to absorb the same amount of light — within reasonable limits.
Aim for fewer, larger plants
Branching makes it possible for fewer, larger soybean plants to produce more leaves to grab the sunlight and more nodes to carry additional pods to make up for the lack of population density. In addition, since there are fewer plants in a given area, each individual plant has greater access to the water and nutrients needed to promote this extra growth.
Corn's physiology places more severe limits on the individual plant's ability to grow larger in low-population scenarios. While some corn hybrids are able to flex the primary ear or develop a second ear, this crop simply can't keep up with soybean's capacity for branching. An ear of corn can only grow so large, and without the ability to produce more tillers and leaves, sparsely populated corn fields quickly run out of the capacity to soak up the amount of light needed for maximum growth. Under a high-population scenario, corn plants will become barren or set very few kernels because an ear will only grow when enough resources are available. In densely seeded fields, the competition is too fierce so this growth won't happen.
Soybeans can run into similar problems, but only under more extreme conditions. The soybean plant population can only go so low before even monstrously large plants can deploy enough green leaf area to draw in the optimal level of sunlight for a thinly populated field. On the other end of the scale, having too many plants can be just as problematic. A field overflowing with soybean plants will see individual plants struggling with each other to absorb the limited amount of water, sunlight and nutrients available. High seeding rates end with stunted plants that lack the leaf size needed to draw in the optimal amount of light.
So despite these two equally effective ways to achieve 95 percent sunlight capture and maximum yield, only one strategy benefits the bottom line – fewer, larger plants per acre.
In Part II of this series tomorrow, we will explore how research helps zero in on the right soybean population.
------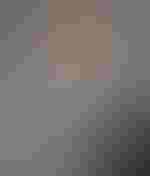 Joseph Byrum is Senior R&D and Strategic Marketing Executive in Life Sciences – Global Product Development, Innovation and Delivery at Syngenta. He writes about agricultural innovation. Connect on Twitter @ByrumJoseph
To read the second part of the series, check it out here or part three of the series here. 
Subscribe to receive top agriculture news
Be informed daily with these free e-newsletters
You May Also Like
---