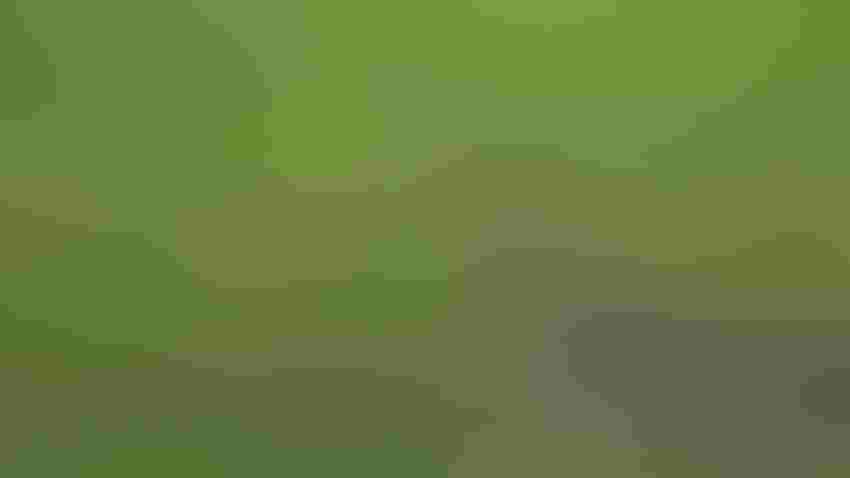 PICK UP THE PATTERN: If you think this soybean field has a yellowish hue to it, you are not imagining things. Purdue specialists confirm that plants were probably reacting to manganese deficiency.
Photos by Tom J. Bechman
Manganese deficiency in soybeans is more of a concern on specific soils and in some parts of Indiana than in others. It sometimes appears in northern Indiana. This was one of those years when it could be spotted easily.
The soybeans pictured here at the end of June were in a field in the Fulton-Pulaski County area. Until the day the photos were taken, rain had been scarce for several weeks. Jim Camberato, Purdue Extension soil fertility specialist, says it was nearly the perfect storm for manganese deficiency to appear.
"Many soils in northern Indiana are naturally low in manganese," Camberato says. "If they have high pH, which many do, it reduces the availability of what little manganese is in the soil. Then throw in dry weather. Dry weather results in microbial conversion of available manganese to unavailable manganese. That means plants can't obtain it and use it."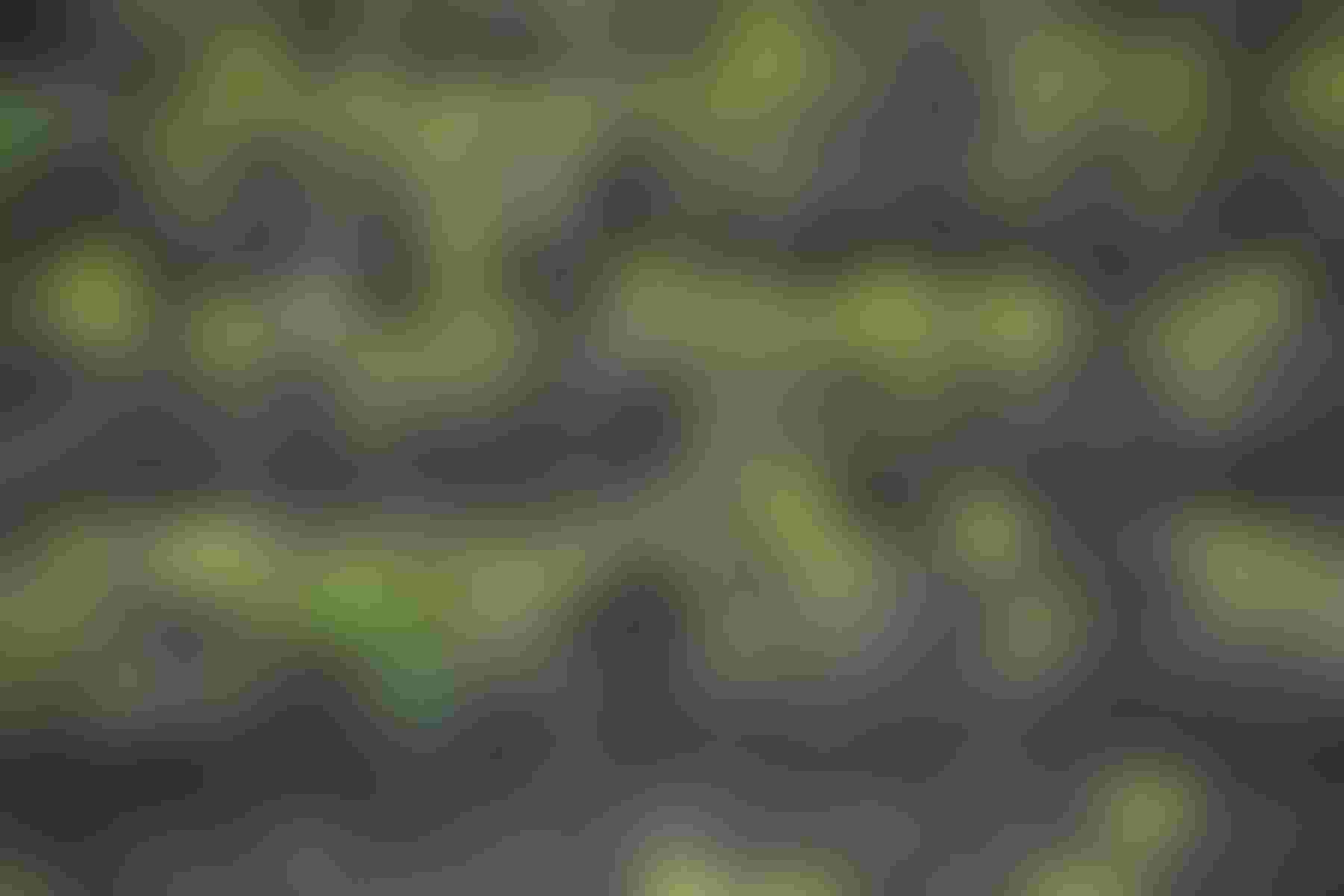 CLOSER LOOK: Notice that the more recent growth at the tops of these soybean plants shows signs of manganese deficiency. Very dry weather for several weeks resulted in these symptoms.
What does it take to turn things around? "The reverse happens after a good soaking rain," Camberato says. "Microbes convert manganese back to a form that plants can use. Sometimes you see plants with layers of manganese deficiency interspersed with green leaves. This can happen when moisture conditions fluctuate. Every time it changes, the availability of manganese also changes."
Manganese deficiency: What you should know
Here are key facts about diagnosing and addressing manganese deficiency in soybeans:
Symptoms. According to the Purdue University Corn & Soybean Field Guide, the interveinal areas of soybean leaves become yellow or light green to white when manganese is deficient. Veins remain green. If the condition persists, stunting, necrosis of leaf tissue and early leaf drop can occur. Eventually, expect interveinal yellowing of the whole plant.
Yield impact. Early research indicates a 5% reduction in yield in soybeans for each week delay in applying manganese to address the problem, Camberato says.
Foliar application. Apply as soon as symptoms appear. Usually, an application of 0.25 to 0.5 pound of manganese per acre is sufficient, Camberato says.
Number of applications. "Manganese is not translocated well within the plant," Camberato says. "It is not moved from leaves with higher amounts of manganese to leaves with lower amounts which need the micronutrient. This is one reason why one foliar application may not be enough to correct manganese deficiency."
Two applications may pay, as noted. "A third application may not be economical," Camberato says. "You definitely need to factor in cost of the product and application versus expected value of extra soybeans achieved each time you consider a foliar application."
Right rate. Overdoing it and applying at a rate higher than recommended won't likely help either, Camberato, says. Again, this is because manganese won't be moved from the tissue that captures it when it's applied to new tissue that emerges later.
Subscribe to receive top agriculture news
Be informed daily with these free e-newsletters
You May Also Like
---