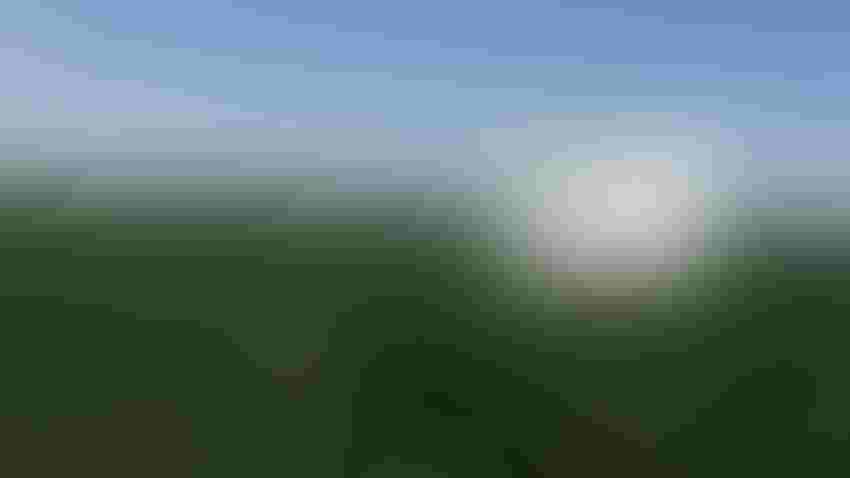 NEW SIGN: Get used to seeing the Z-Series designation on field signs for Pioneer soybeans. The company just announced plans to introduce Z-Series varieties beginning in 2024.
Courtesy of Pioneer
If you see a sign in a field or an advertisement for Z-Series soybeans with the familiar Pioneer logo, it's not a mistake or a misprint. The new Z-Series is coming in 2024, with larger volumes available for 2025.
What can you expect from this latest introduction of a whole new series of soybeans from Pioneer? Liz Knutson, Pioneer U.S. soybean marketing lead, shares these insights in an exclusive interview with Farm Progress:
Why is this introduction important for Pioneer and Corteva Agriscience, Pioneer's parent company? We've introduced five soybean series, each containing many varieties, during the 50-year history of soybean breeding at Pioneer. They include B, M, Y, T and A, the most recent series. Each innovation signaled trait technology innovation and set a new standard for Pioneer soybean performance. Now, we're transitioning to another level of performance with Z-Series soybeans.
Your press release says the Z-Series offers more exclusive varieties and breakthrough genetic gains. Can you clarify what that means for growers? All soybean varieties that we introduce are exclusive to Pioneer. You won't find the genetics in the blue-and-white bag anywhere else. While transitioning to Enlist E3 soybeans, our plant breeders continued advancing elite genetics. You're going to see pent-up yield potential unleashed in these Z-Series varieties. Pioneer will release 50 new varieties for 2024. That's the company's largest advancement class in history.
Will Z-Series varieties be available for all growing regions of the country? Yes. Pioneer will offer varieties ranging from maturity group 00 for far Northern regions to group 6 and 7 varieties for Southern states.
What can you say about disease tolerance in general for the new Z-Series? We're looking at improved disease tolerance overall, with improved scores for sudden death syndrome, brown stem rot, white mold and iron deficiency chlorosis. When it comes to white mold and iron deficiency chlorosis, expect improved resistance in varieties for areas where there wasn't such an emphasis on these diseases in the past.
What can growers expect in terms of soybean cyst nematode resistance from this new series? The lineup will include many varieties with either PI88788 or Peking resistance. Pioneer has more varieties with Peking resistance than any other company, and that trend will continue with the Z-Series. Our plant breeders continue to screen for various types of improved resistance for SCN.
What about phytophthora, another disease that concerns many soybean growers? Again, Pioneer soybean breeders have worked toward better tolerance and resistance for phytophthora root rot for a long time. The company made strides with the A-Series, and in general, Z-Series varieties carry improved resistance versus A-Series varieties.
How can growers learn more about Z-Series soybeans? Stay in touch with your Pioneer seed dealer. We're still compiling data about Z-Series and will be sharing more information soon.
Subscribe to receive top agriculture news
Be informed daily with these free e-newsletters
You May Also Like
---