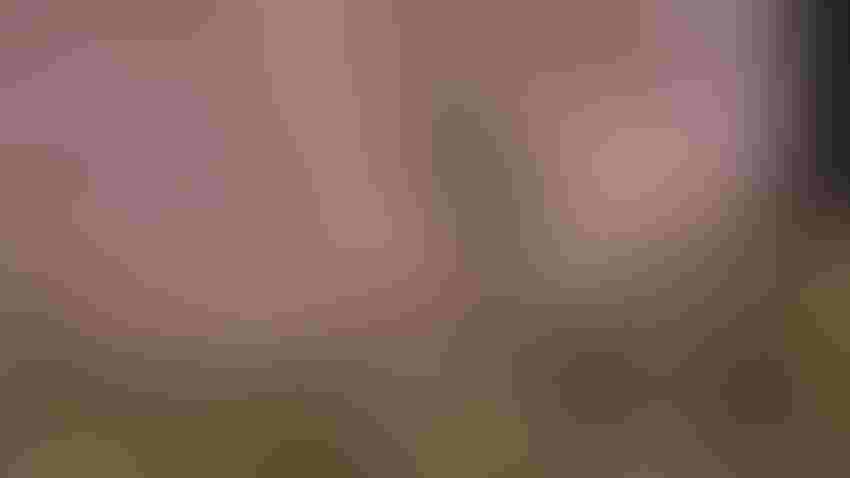 4-BEAN POD AT TOP: Finding four-bean pods is rare — finding them at the top of the plant is almost unheard of. Agronomist Steve Gauck believes irrigating until over half the leaves were yellow helped this soybean field this year.
Photos by Tom J. Bechman
Here's an easy way to determine for yourself whether added moisture at the right time pays for soybeans. Find an irrigated field. Just before harvest, pull a representative pod from a plant in a dry corner of the field where water didn't reach. Pull another pod from the irrigated portion of the field. Shell out beans from both pods and hold them in your hand. Look for differences in bean size.
That's what Steve Gauck did in the Soybean Watch '23 field just before harvest. Both pods he pulled had three mature beans inside. Was there a difference in size?
"There certainly was — you can see that for yourself," says Gauck, a regional agronomist for Beck's, based near Greensburg, Ind. "The soybeans from the dry corner were bigger than I might have expected, since it didn't rain during the past six weeks. But the three beans from the irrigated area of the field were simply huge."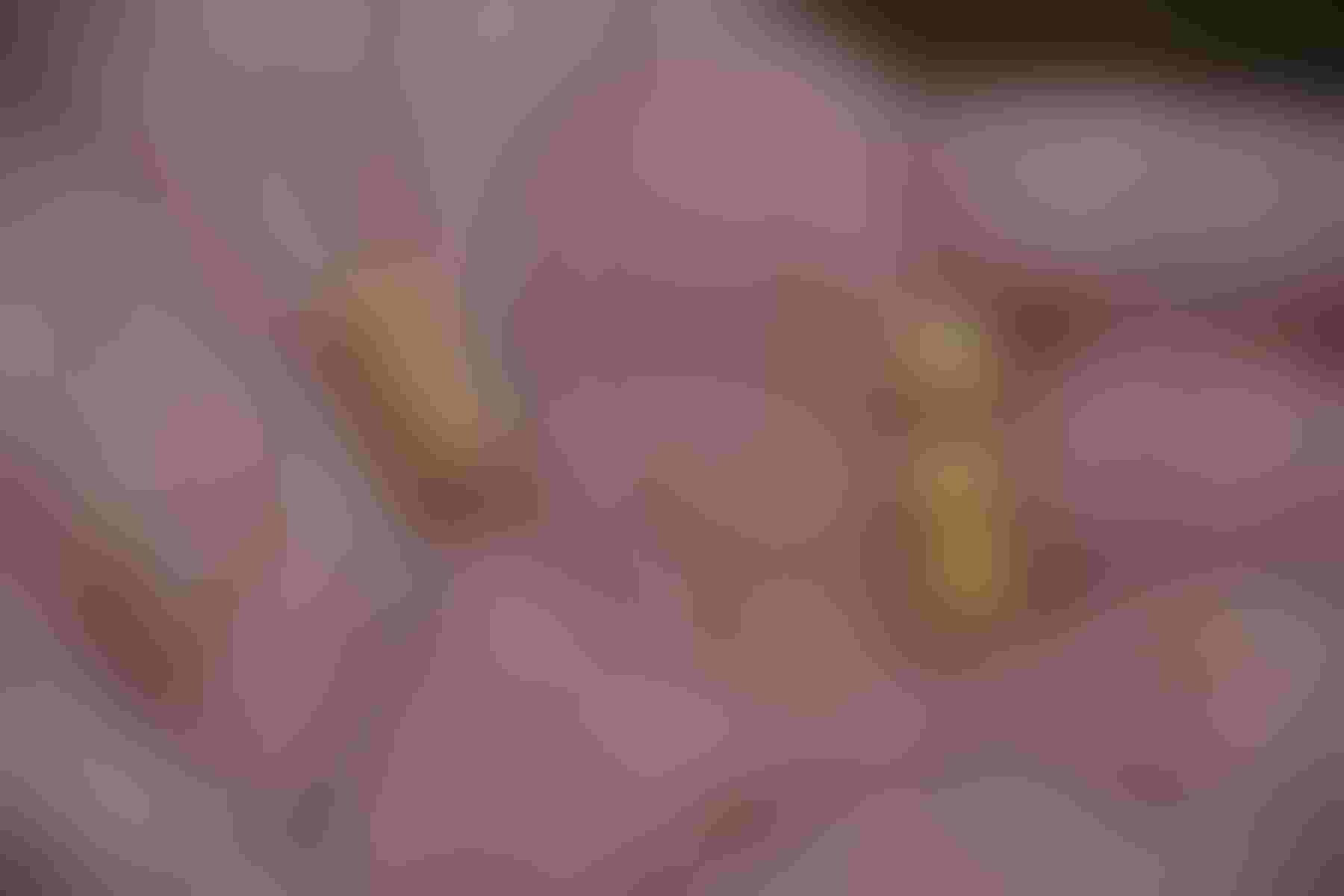 SIZE DIFFERENCE: The three beans on the left from nonirrigated plants are a decent size, but the three on the right from an irrigated portion of the same field are much larger.
Podded to the top
Next, Gauck began evaluating how well soybeans filled to the top of each plant. Again, while dryland plants were affected by dry weather, there were still more pods near the top than Gauck might have expected.
"Those go on last, as the plant continues to grow even after reproduction is well underway," Gauck explains. "It was obvious some flowers near the top aborted on nonirrigated plants once water stopped coming, but they still held in there well.
"What was striking was how well irrigated beans podded in the top of plants. We even found a four-bean pod near the top here and there. In most varieties, it's unusual to find four-bean pods anywhere on the plant, especially at the top."
Gauck's conclusion is that although the reproductive period started off well for soybeans in '23, with adequate rainfall in most areas until mid-August, when it turned dry late, some potential pods and beans within pods were sacrificed.
In contrast, soybeans that were irrigated kept growing and putting on more pods, with multiple beans per pod. "One factor was likely how long the grower irrigated into the season," Gauck says. "Some say that soybeans will still provide a yield kick if you continue irrigating even if some leaves are turning yellow."
Indeed, the grower irrigated until mid-September. He partially relied on information from the CropX soil moisture probe in the field. Betsy Bower, an agronomist with Ceres Solutions based in west-central Indiana, provided and installed the moisture sensor. It measured soil moisture at 4-inch intervals down to 4 feet deep. Ceres provided the service for the Soybean Watch '23 project at no charge.
Yield information will be coming soon for this field. Stay tuned!
Subscribe to receive top agriculture news
Be informed daily with these free e-newsletters
You May Also Like
---