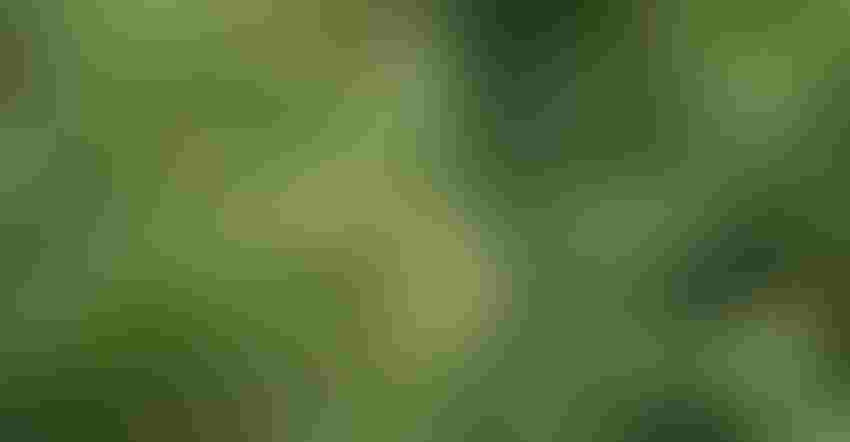 On the back of drift complaints, the filing of class-action lawsuits and, most recently, new EPA requirements for dicamba-tolerant crops, Monsanto continues to push an education-heavy approach to solve problems with the technology.
The company would also clearly like to see Mid-South farmers, battle scarred in a lengthy fight with pigweeds, hop on its wagon while claiming self-preservation. It remains to be seen whether Monsanto is able to bring aboard a growing group of increasingly vocal Arkansas farmers petitioning state regulators for, among other things, a 2018 spraying cut-off date later than the proposed April 15.
Shortly after the EPA release, Scott Partridge, Monsanto vice president of global strategies, spoke with Delta Farm Press.
"We're pleased and excited that this technology will be available for growers throughout the (2018) growing season," said Partridge. "Based on what we submitted voluntarily to the EPA, the requests we made with them, the EPA worked diligently with states and academics to come to a place where they've approved our voluntary submission of a label to make this a restricted-use pesticide."
The EPA release contained six points of emphasis regarding the technology's labelling and over-the-top applications. Were all six part of Monsanto's package to the EPA? Did the agency add or subtract anything?
The new requirements "were all part of what we proposed to the EPA and they approved," said Partridge. As for other companies involved, "BASF and DuPont also worked (with the EPA) at the same time. We didn't do it together. I understand…both of (the companies) also are restricted-use pesticides with a similar philosophical approach to application we arrived at in our proposal."
New requirements
The EPA bullet-points regarding labels:
Classifying products as "restricted use," permitting only certified applicators with special training, and those under their supervision, to apply them; dicamba-specific training for all certified applicators to reinforce proper use.

Requiring farmers to maintain specific records regarding the use of these products to improve compliance with label restrictions.

Limiting applications to when maximum wind speeds are below 10 mph (from 15 mph) to reduce potential spray drift.
"We've always had best management practices (BMPs) recommending no application at wind speeds above 10 miles per hour even though the label said up to 15," said Partridge. "We said BMPs should be made from three to 10 miles per hour and we endorsed that as a label."
Reducing the times during the day when applications can occur.
"Don't run the risk of guessing if inversions occur at night," says Partridge. "Just don't do it."
Tank clean-out language to prevent cross contamination.
"This is critical," said Partridge. "A small amount of contamination can create problems."
Enhancing susceptible crop language and record keeping with sensitive crop registries to increase awareness of risk to especially sensitive crops nearby.
Is one of the goals with record keeping to help place a check on the use of generic dicamba?
"The primary purpose of record-keeping is to make sure there's documentation of what was applied, where, when, what the environmental conditions were, what equipment was used, and who made the application and if they're certified as a restricted-use applicator," said Partridge.
"If someone is thinking of applying and the weather conditions aren't right, that'll encourage them not to apply. If someone is thinking they may apply an old dicamba formulation and they have to write that down, it'll be a violation of their state law.
"So, I'd rather look at it as a carrot than a stick. Record-keeping will encourage people to do the right thing."
EPA and the states
Among other comments by Partridge:
On initial impressions of EPA announcement…
"What excites me about that is the focus of what's going to be done in 2018 is different than in 2017. (The emphasis) will be on training, education and record-keeping. Based on how we know the product performs, and based on what we've learned through experience last year with the off-target investigations we were involved with, training and education will solve the overwhelming majority of that off-target movement. That's a good thing because this technology needs to be in the hands of growers."
On how the EPA action will impact at the state level…
"The EPA has approved this label nationally for use. It will up to each state now to accept this label. If they wish to create some local processes for their state, or portions of their state, they're free to do that.
"As (EPA head) Scott Pruitt said, collective efforts with our state partners ensure we're relying on best on-the-ground information. Having worked side-by-side with states and university weed scientists, we know EPA had a lot of contact with the states.
"We're hopeful this label from the EPA will provide the sort of uniformity that'll give growers around the United States confidence about the right way to use this product."
2018 acreage
On how Climate Corporation, a Monsanto crop insurance company, might more easily identify problematic weather…
"What we want to work on – and we're diligently working (with Climate Corporation) to see if we can do this – is to see if we can come up with a way growers and applicators can have access to real-time information as they prepare, and as they're making, an application. It would give them information about wind speed, wind direction, as well as information circumstances that could create the risk of inversion."
On how many acres were actually planted in Xtend soybeans and cotton for 2017 and the potential for 2018…
"There were a little over 20 million of dicamba-tolerant soybean acres and a little over five million dicamba-tolerant cotton acres…
"The demand we're getting from growers, what we're hearing directly from them, and what we're getting from customer surveys, show the vast majority, 99 percent-plus, of our growers were satisfied with XtendiMax performance (in 2017).
"We're being told demand to us will double (in 2018). If that's the same across the dicamba-tolerant soy offerings it means dicamba-tolerant soybeans will approach 50 percent of the total planted acreage in the United States.
"That's a clear message that growers need this technology. They need help controlling these difficult-to-manage weeds in their fields."
Hearing and court
We're about three weeks from the Arkansas Plant Board public hearing on dicamba-tolerant crops. What is Monsanto planning?
"I'm going to attend and will speak to the Plant Board. This is too important for us not to put a maximum effort forward to see if we can help the growers in Arkansas not be placed, once again, in a competitive disadvantage. They need this technology as much, if not more, than anybody else in the United States. To be an outlier as one of 34 states that doesn't approve this technology for use is, I believe, is not putting the best interests of the growers forward.
"There is a large group of growers – not motivated by (Monsanto) – approaching a third to a half of the (state's) soybean acres standing up and demanding access to this technology. We'll do what we can to support them and support what should be a decision made on the basis of good science."
Is Monsanto planning court action if you don't get what you're looking for at the state level?
"At the appropriate time we'll evaluate all options. This is too important a decision that will affect growers in Arkansas for us not to do everything to help them. We'll evaluate it at the time but won't leave them hanging."
Subscribe to receive top agriculture news
Be informed daily with these free e-newsletters
You May Also Like
---