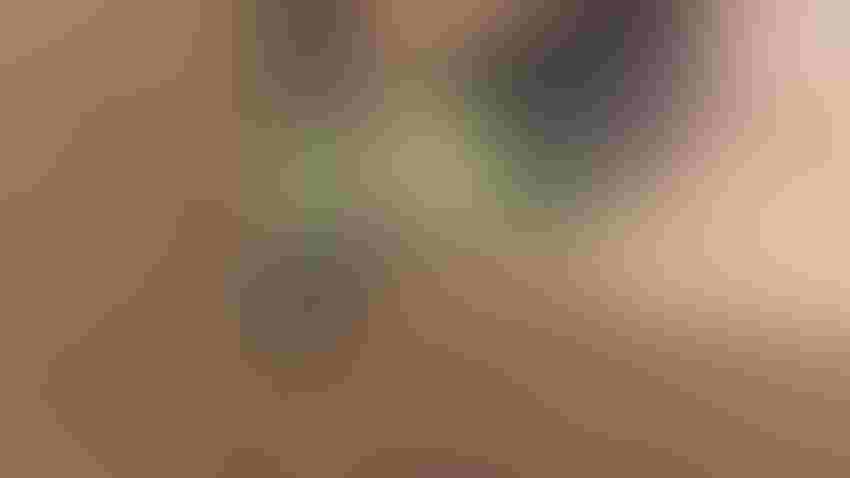 An earlier plant date yields a bigger harvest, but it can also create greener material which is a problem.
Corteva Agriscience
Soybean desiccation in Southern geographies is not new and can be a useful tool to improve soybean harvest efficiency.
Earlier planted soybeans offer a well-documented potential yield advantage, but the practice increases the risk of green plant material — from soybeans or weeds — at harvest. Green leaves, stems, pods and weeds can reduce harvest efficiency and lower profit potential.
In the past, harvest aids like paraquat, saflufenacil and sodium chlorate have been used to remedy problems such as green stems and excessive weeds that interfere with efficient soybean harvest. Now, more farmers are combining desiccants with earlier planting to protect yields and reduce foreign materials that can lead to dockage.
Monitoring seed development, not leaf color, is key to making timely desiccation decisions.
"Ideally, desiccation should be done when seeds have reached physiological maturity at R6.5," said Jason Rudick, Pioneer Field Agronomist.
This is indicated for indeterminate varieties when the membrane attaching the seed to the pod wall on the four uppermost main stem nodes begins to separate. At this point, total plant pod weight is at its maximum and seeds will not gain more dry matter.
A Pioneer field study conducted in 2019 evaluated soybean yield associated with different desiccation timings. Defoliation at R6.5 and R7 provided the best yield results. Yield was significantly reduced with R6 defoliation compared to the R7 timing.
"Desiccation is also a great tool for scheduling out your soybean harvest," Rudick said. "You can better manage harvest capacity and ideally have a more efficient harvest."
Subscribe to receive top agriculture news
Be informed daily with these free e-newsletters
You May Also Like
---