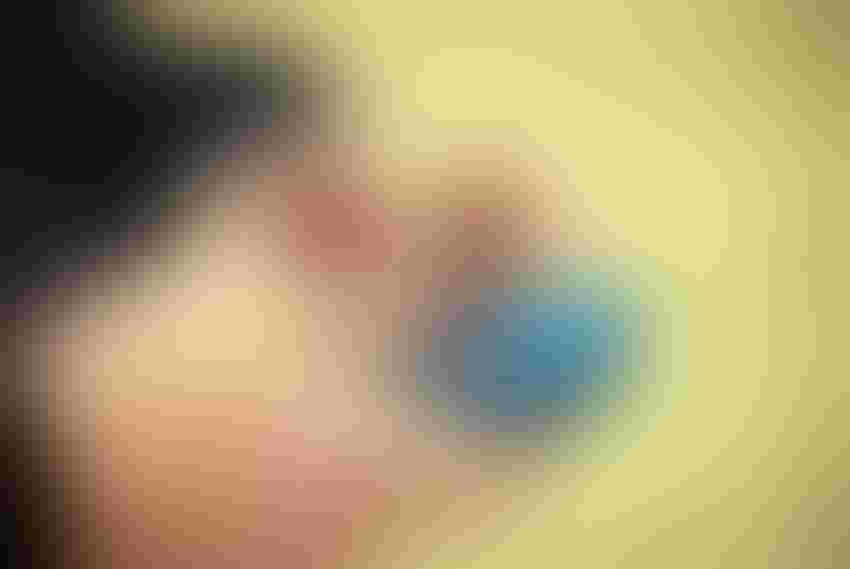 While it is true that faster doesn't always mean better, when it comes to uploading agriculture field data across the Internet, there's no such thing as too fast.
For farmers utilizing precision agriculture, specifically telematics—technology that captures data from farm equipment operating in a field and transfers the data to the Internet in real time—connectivity and speed of data transfer is everything.
As large volumes of data are moved across high-speed Internet at the farm and/or wirelessly from the field by cellular or satellite technology, the information is captured by dedicated servers at the desired point of destination, generally a commercially-operated server location designed for that specific purpose, including GPS and other navigation system information.
That information/data can now be sorted, analyzed and used to help producers make critical decisions that can and are designed to positively affect their farming efficiency, and ultimately their crop productivity.
While telematics is not exactly a new technology, it still presents a number of unique challenges for the farmer who opts to invest and subsequently benefit from the process. So far, larger farms seem more willing to make that type of technology investment while smaller farms tend to be a little slower in embracing such technology, at least until they better understand the benefits, and producers can build confidence in overcoming inherent challenges.
As the technology continues to develop and becomes a more popular tool across the industry, agriculture is seeing a rapid growth of more companies getting involved. John Deere Telematics, Trimble's Connected Farm, and Raven Industries' Slingshot are just a few of the growing number of agricultural companies vying for a larger share of the developing telematics industry.
Since President Barack Obama announced an initiative last year to expand broadband service to every American by promoting industry competition and by making financial awards available in the form of grants, loans and tax incentives to existing companies and new startups willing to invest in better optic, wireless, and satellite infrastructure, some admirable growth has been noted over the last three years.
CHALLENGES REMAIN
But many other challenges remain, including issues related to upload speeds, wider coverage areas and better cyber security to protect personal and proprietary information.
Industry analysts, ag economists and university and Extension specialists are pushing harder and faster for rural connectivity upgrades that will make the technology more reliable, secure and available to America's farms and ranches.
"Internet connectivity is what I would consider an enabling technology," said Terry Griffin, assistant professor of agricultural economics at Kansas State University. "Without it, precision ag devices and other special technologies cannot be fully utilized until this infrastructure for wireless connectivity has been completed."
Griffin, along with Tyler Mark, agricultural economist at the University of Kentucky, offered a paper and special presentation about the challenges of broadband connectivity for rural America at the Southern Agricultural Economics Association's 2016 Annual Meeting in San Antonio in February.
"Big Data has the potential to change the fabric of agriculture as we know it today. [This is] data whose size, scale, and unstructured nature requires the usage of new analytical tools and frameworks to be developed and employed. These frameworks need to be flexible enough to weave together data from hundreds of thousands of acres and from various sources, such as weather data, yield data, satellite imagery, drone imagery, planting prescriptions, and equipment diagnostics—just to name a few," the presenters told those at the conference.
But Griffin warned until wireless internet is sufficient to transfer agricultural data efficiently, the weakness of telematics and precision agriculture are likely to capitalize into substantial farmland value differences for internet-connected and internet-deficit fields, suggesting farm values may one day soon be more dependent on the availability of high-speed rural technology.
RURAL AREA ISSUES
The economists suggest one of the greatest challenges involves increasing upload speeds of rural connectivity. While great emphasis has been placed on download speeds in recent years, telematics require greater upload speeds than what is common, especially in most rural areas. Without speedy uploads, producers utilizing telematics technology often are prevented from real time uploads and must resort to transferring field data from faster fiber optic connections back at the farm house or operations center later in the evening.
For telematics to work efficiently, those upload speeds in the field must be increased considerably, a task that so far is slow to develop
The problem is not unique to U.S. agriculture. Similar challenges exist in Europe and in most other high-production agricultural regions. Bitkom, Germany's digital (IT) association, conducted a comprehensive study last year designed to evaluate the benefits of precision agriculture. The study concluded that digital technologies not only increase efficiency in agriculture and allow environmentally and animal friendly management, they are quickly becoming a requirement for producers who hope to remain competitive in an emerging global market.
Similar to the challenges concerning connectivity in the U.S., Bitkom's study highlights the importance of innovative start-ups in agriculture—the encouragement of young entrepreneurs to be sensitized to the potential of IT in agriculture. It also recommends start-ups in the digital agricultural sector must be actively and rapidly promoted.
USDA FUNDING
In July last year (2015), USDA announced $85.8 million in funding to strengthen access to high speed broadband for rural America across seven states. The project represents one in several phased projects USDA intends to roll out to strengthen rural connectivity in the years ahead. Agriculture Secretary Tom Vilsack said the funding will help accelerate broadband development for farmers and represents a positive step forward in making high-speed rural connectivity possible.
"Broadband is fundamental to expanding economic opportunity and job creation in rural areas, and it is as vital to rural America's future today as electricity was when USDA began bringing power to rural America 80 years ago," said Vilsack. "The investments USDA is making today will deliver broadband to rural communities that are currently without high-speed internet service, or whose infrastructure needs to be upgraded."
In spite of efforts to expand and upgrade Internet technology in rural areas, industry experts and farmers and ranchers say more needs to be done before they can take advantage of all that technology promises through precision agriculture.
Subscribe to receive top agriculture news
Be informed daily with these free e-newsletters
You May Also Like
---