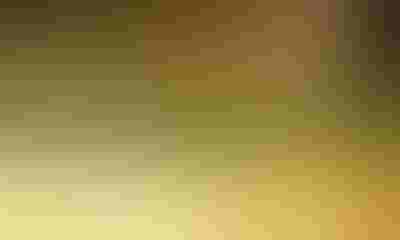 Updated: ADM completes sale
Archer Daniels Midland Company announced today that it had completed the sale of its sugarcane ethanol operations in Limeira do Oeste, in the Brazilian state of Minas Gerais.
ADM announced in late March that it had reached an agreement to sell its sugarcane ethanol operations in Limeira do Oeste, in the Brazilian state of Minas Gerais, to JFLim Participações S.A.
Related: ADM to expand export terminal in Brazil

ADM will sell a sugarcane ethanol distillery in Brazil. (Photo: alffota/Thinkstock)
"We regularly review our asset portfolio to determine how best to maximize shareholder returns, and in this case, we have determined that our sugarcane ethanol operations in Brazil are unlikely to meet our long-term returns objectives," said Chris Cuddy, president of ADM's corn processing business unit. "As our sole sugarcane ethanol operation in Brazil, this asset is too small for ADM to compete effectively in a challenging ethanol environment."
The transaction includes a sugarcane plantation and an ethanol distillery, which is capable of crushing up to 1.5 million tons of sugarcane and producing 37,000 gallons of ethanol per year. About 650 employees work in the plantation and plant.
"ADM is continuing to invest in Brazil, which is a major center for our global operations," Cuddy continued. "Brazil is one of the world's most important producers of agricultural products, and will be critical to feeding a growing global population in the coming years. We look forward to continuing to partner with Brazilian farmers to feed the world together."
Related: ADM acquires Brazilian natural extracts manufacturer
ADM is one of the largest agribusiness companies in Brazil. With about 3,900 employees, the company processes soybeans in five facilities and sunflower at another, and markets the bottled oil brands Concórdia, Corcovado and Vitaliv. The company also operates the largest biodiesel plant in Brazil, and more than 40 elevators across the country. ADM is a joint owner of an export terminal in Barcarena, and has a concession to operate a terminal at the Port of Santos. ADM is also building a soy protein production complex next to the company's existing soybean plant in Campo Grande, Mato Grosso do Sul.
Source: ADM
Subscribe to receive top agriculture news
Be informed daily with these free e-newsletters
You May Also Like
---