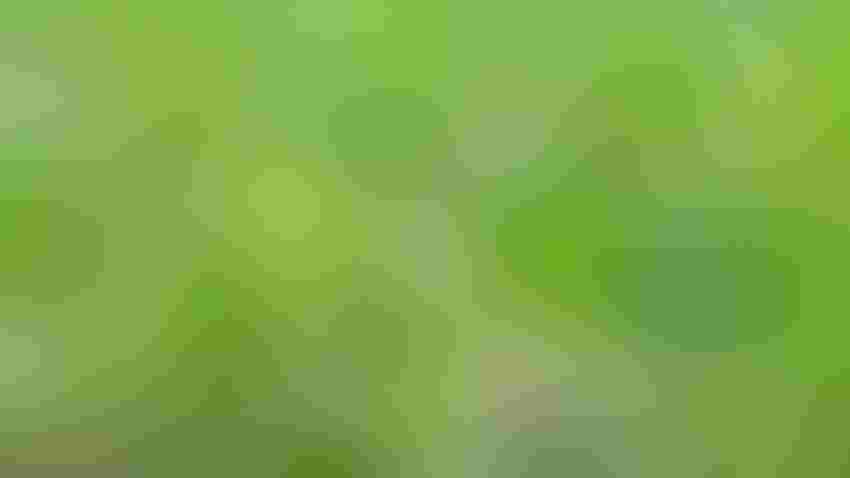 Helena Agri-Enterprises introduces two new products, Enertia and Resgenix, targeted at sustainable crop production.
Whitney Haigwood
At a Glance
Helena Agri-Enterprises recently released two new products to support sustainability and increase yield.

Entertia is a soybean seed treatment with protected enzyme technology, designed to improve root structure.

Resgenix is a water management tool that promotes uniform water absorption through the soil profile.
Last month, Helena Agri-Enterprises introduced two new products during the 2023 Commodity Classic in Orlando, Fla. These products offer convenient solutions focused on soil quality and water use efficiency, and field tests demonstrate consistent results to support sustainable efforts while also increasing yield. 
The product Enertia is an enzyme-based seed treatment for soybean, built with the patented VersaShield Formulation Technology to establish an effective rooting structure and promote nutrient cycling throughout the season. In addition, Resgenix is a water management tool developed to help farmers produce more bushels per acre with less water.  
Shortly after these products were unveiled, brand and crop specialists at Helena Agri-Enterprises were featured on The Helena FieldLink podcast to share details, and brand managers spoke with Farm Press to lend additional insight. 
Enertia for improved root structure 
Enertia is a seed treatment specifically designed for soybean. The protected enzyme technology works to prepare the soil around the seedling early in the season, while it establishes a strong root system to take up nutrients during germination. 
Although Enertia is a new product, the enzyme technology was not born overnight. It is an extension of the VersaShield Formulation Technology that goes back to 2014, invented and patented by scientists at the University of Missouri. 
An exclusive license allows Helena Agri-Enterprises to use the patented VersaShield Formulation Technology for soil amendment and seed treatment, and Helena has utilized this technology in the product Zypro since 2019. 
With the Enertia seed treatment, farmers get the same results they would out of a biological – but with increased protection and usability. From a handling standpoint, the enzyme technology in Enertia takes the worry out of keeping the microbe alive in the jug or in the tank mix, and the product goes directly onto the seed and activates immediately in the soil.  
Enertia can be mixed right into the slurry at a low use rate with any soybean seed treatment system that a farmer already has in place. Mike Powell, senior brand manager and crop production lead, described the ultra-easy use. 
"The big thing with VersaShield Formulation Technology enzymes is that they are protected. You can use them a lot like chemistry. They can go into a mix, and they fit the way a farmer is farming today without the worry of water chlorination or soil pH. 
"If you are putting it out with a fungicide or insecticide, you can put it in the tank with confidence and know that when it gets to the soil, it will go to work providing the benefits," he said. 
In addition to convenience, the product is also consistent. Aaron Hert, research and development manager, reported the findings from a 12-location study in 2022 across the Midwest and the South. Enertia produced more than a 14% increase in root weight by growth mass, leading to a 2.4 bushel per acre yield advantage over the standard treatments alone. 
"What we have seen in our testing is pretty dramatic," Hert said. "It is the response from those enzymes going to work in the soil and setting up that plant during germination to establish root structure and take up nutrition early in the season." 
Powell added that Enertia is a low-cost investment, and the yield increase provides the farmer with a big return. "If you do the math on the testing that we did, the 2.4-bushel increase is over an eight to one return on a farmer's investment for just putting Enertia on the seed." 
Enertia will launch with full availability in 2024, but there is a chance to preview the technology in 2023. To encourage familiarity, Powell said a limited supply is available at approximately 45 Helena locations across the country under the experimental number HM 2163. Farmers interested should contact their Helena representatives for information on local trials. 
"Obviously the demand is bigger than we can supply the product today. This limited availability sets the stage for the 2024 growing season to get some people talking about it so that everybody can get ahold of this next year that wants it," he said. 
Resgenix for water use efficiency 
Another product launched by Helena Agri-Enterprises is Resgenix. This water management tool has been pioneered since 2019, and the improved product is fully available for the 2023 growing season.  
The technology in Resgenix works to promote uniform water absorption through the soil profile. This not only decreases standing water but is also targeted at sustainability to reduce runoff and control soil erosion.  
Austin Anderson, brand manager, said Resgenix provides compatibility and flexibility to help growers do more with less water. Unlike water management tools of the past, no special equipment or additional trips across the field are required for the application.  
"Resgenix has really given us the chance to bring these water management tools into the 21st century. We are seeing a wide range of flexibility that separates us from where we have been in the past. It has a really good fit across every farming operation no matter what sort of crops you are growing or the cultural practices you have," he said. 
Use of Resgenix is intended as a program approach. It can be applied up to three times per year, by way of any irrigation method, and the more you use it, the more effective it is to increase the water holding capacity in the soil. It can also be applied on dryland acres, mixed in the tank with burndown, layby, or end of season applications. 
As Resgenix builds up in the soil profile, farmers can maximize production across the whole farm and take advantage of rainfall and soil moisture for longer periods of time. Anderson noted this also takes the pressure off the much-needed rainfall at the end of the season when farmers are trying to gain those extra bushels.  
In addition, Resgenix is ideal for growers facing water use restrictions and irrigation challenges. Technical development manager, Nick Hurdle said, "We are in a situation where growers are under tight restrictions when it comes to water or how farmers are doing their job. This is an opportunity for us to be conscious of our resources that we have and get the most from them." 
Field tests have proven the effectiveness of Resgenix. Anderson reported experiments comparing standard grower irrigation techniques to an application of one gallon of Resgenix per acre. In these findings, Resgenix reduced water use by 20%, and after two weeks the Resgenix treated soil held more water compared to the soil alone.  
More soil moisture fosters greater nutrient uptake and a healthier plant. Hurdle contributed the two to three bushel per acre yield increase in these studies to increased soil water availability helping with photosynthesis, sugar transports, and other physiological processes. 
These same correlations are evident in other tested environments, including turf playing surfaces like golf and baseball. When it comes to these situations, standing water is never good. Applications of Resgenix increase water percolation through the soil in faster time to make these surfaces more playable after rainfall events. 
For more information on these products, contact your local Helena representative or visit HelenaAgri.com, and watch for upcoming field days to see product demonstrations firsthand.
Subscribe to receive top agriculture news
Be informed daily with these free e-newsletters
You May Also Like
---