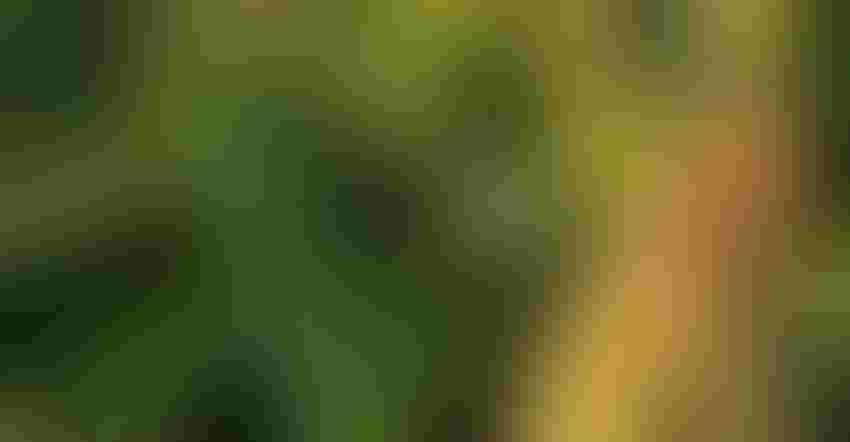 What if you could extend the value of your grain sorghum crop? An Oklahoma State University cropping systems specialist says grazing sorghum residue can provide growers a second opportunity for income while boosting soil health.
"What sorghum provides, after we harvest the grain, is a nice quality forage that can bridge the gap from high-quality forage during the summer to our high-quality, winter wheat pasture," says Josh Lofton, a guest speaker at the 2020 Red River Crops Conference in Altus.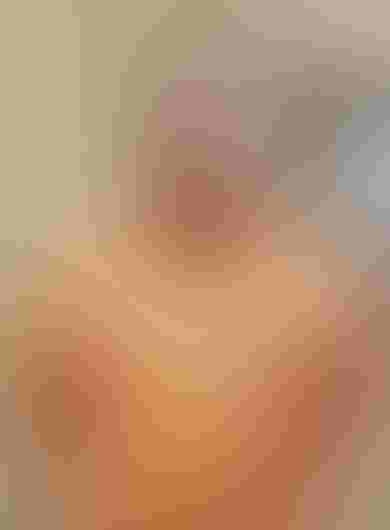 Josh Lofton, Oklahoma State University cropping systems specialist
Sorghum residue can supply 30 to 60 days of free, high protein forage, he adds. "The grower has already paid for it and gotten the grain from it, so grazing it is a little extra that helps financially down the line."
A Good Fit
Grain sorghum is a good fit for the Southwest. Lofton credits the crop with the following benefits:
heat and drought tolerance

high residue in no-till situations, especially if rotating with cotton or soybeans

a good rotation crop with low herbicide rotation restrictions
"Sorghum checks off a lot of the boxes for what we need to grow a crop on the Southern High Plains," Lofton says.
Grazing
For years, growers have grazed wheat and cornfields, but how does sorghum compare? Sorghum has little advantage over wheat pasture, so, rather than talk about replacing wheat acres with sorghum, Lofton suggests adding sorghum to the system, "where we graze the sorghum for a bit and then go into wheat.
"Growers who graze sorghum stalks report daily gains from cattle. How much depends on the year, the conditions, and what that milo crop might have been through previously. Worst case, the livestock may maintain their weight."
Producers also report positive body condition scores, he adds. "We're not trying to cut wheat out of the system; we're trying to build a bridge between summer grasses and winter wheat."
Comparing sorghum residue to corn is a different story. "Historically, corn was thought to be a better forage because of the grain left after harvest. With new technology and better combines, we don't have much grain left anymore. So, when we look at the leaves and the stem of sorghum, it is arguably better than corn."
See video interview, Grain sorghum has potential to bridge grazing gap
With sorghum residue, cattle graze the leaves, the upper stem, and any panicle left following harvest. With corn, Lofton says, the cattle graze the leaves and husks. "By the time we get to some of our other components, such as cobbs and stalks, we've seen the quality decrease substantially."
Sorghum provides more than 10% crude protein and typically over 60 TDN, which is our good energy, Lofton adds. "Sorghum is a nice high energy, high protein material."
Soil Health
Sorghum residue also benefits the soil. "Cover crops are something we've been practicing in the Southern Great Plains since the Dust Bowl. We saw the ramifications," says Lofton, who describes sorghum as a valuable, high carbon material.
"As we see more cotton and soybean acres, which do not provide a tremendous amount of carbon residue, we typically need something in that system. And sorghum can be 'that something' that provides carbon, yields well, and is a good forage crop. It can fill that void some of our other forage systems don't have."
Forage Testing
But before a grower releases cattle to graze, just like they conduct soil tests, Lofton says it's critical producers to forage test. "If you have an area you're worried about, test it. Because sorghum has the potential to be a good forage, it's worth testing."
Nitrate toxicity is often a big issue with sorghum species, Lofton says. "We've found over the last six or seven years, in most cases, it's not going to be an issue. But that doesn't mean a particular field or area of the field isn't going to have an issue."
Lofton encourages producers to sample critical areas prone to drought or flooding, such as low areas, tops of hills, and sandy spots. "To know the true condition of the field, rather than just a summary of potentially high and low nitrate areas, analyze spots with higher nitrates separately from less prone areas."
Where growers have a hot area, Lofton says they can either restrict grazing in that area or provide supplementation of low nitrate material to avoid toxicity.
But typically, nitrate toxicity is a non-issue, Lofton says. "Most of our stocker cattle, before gestation, won't have an issue in the fields we've tested."
Compaction
Growers have some concerns about compaction when grazing sorghum residue. "Yes, it has the potential because we're going out in the fall, which tends to be some of our wetter months, and then we have hooves on the ground. Most of the time, we are more flexible with our no-till systems because we have that sponginess to our soil. So, if you've got mellow soil, this might not be a big issue. But this is why I don't like to have them out there for a long time or have heavy stocking rates."
Another concern grazing raises is the removal of carbon in no-till systems. "If I'm feeding that carbon to my animals, am I negatively impacting my system? You're getting some return on the carbon from the cattle defecating, but the biggest value we get from our carbon crops is in our roots, and the roots are still there. What's even better is allowing the cattle to eat the leaves and the tall growth and leave some of the stalk. Then you're not taking some of the highest carbon material; that sub stalk's going to be there."  
Caution
Lofton cautions growers not to simply hot-wire fields and release their cattle. "Make sure you test it and you're doing all the right things. Sugarcane aphids don't seem to be a big issue with our forage, maybe from a biomass and how much forage is out there, but from a quality standpoint, it seems to be unaffected."
Subscribe to receive top agriculture news
Be informed daily with these free e-newsletters
You May Also Like
---