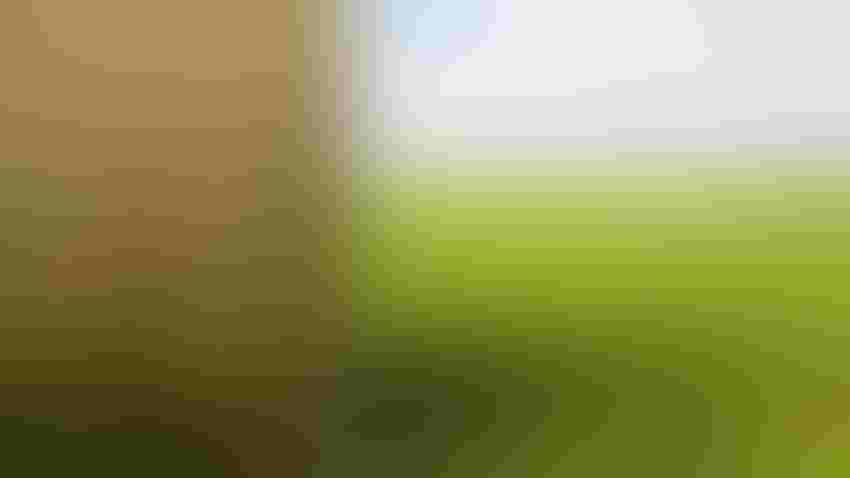 FORAGE MAINTENANCE: A little planning and work this fall can help you boost your forage yields next spring and summer.
gabrielabertolini/Getty images
Taking some time to maintain pastures this fall can help you at turnout next season, say Kansas State University experts. Topping the list would be soil testing this fall.
In the Oct. 12 Agronomy eUpdate, Dorivar Ruiz Diaz, K-State nutrient management specialist, reminds farmers that by soil testing in the fall they give themselves more time for any lime applications to have an effect before the forage growing season begins in the spring. It also allows more time to plan and execute nutrient applications.
"Soil sampling is typically recommended at least every three to four years," Ruiz Diaz said. But with higher fertilizer prices, sampling every two years can help farmers dial in their fertilizer prescriptions.
Use a soil probe. Many county KSU Extension offices or even NRCS offices have these available to loan out. If you must use a shovel or spade, dig the hole first. Then, taking the blade, slice a sample from the edge of the hole to the correct depth. You don't want to bias your samples by having more soil from the surface and less from the lower depth, Ruiz Diaz said.

Create a representative composite soil sample. Use a clean container to avoid contamination, you'll combine 15 to 20 soil cores and mix them thoroughly. So, this one composite sample can represent a uniform and treatable area of 10 to 40 acres.

Account for differences in the field. If your field has spots of different forages, crops, or even soil types, you'll want to sample those areas separately.

Sample pastures and hay fields at least 3 to 4 inches deep for pH evaluation. If you're measuring for phosphorus and potassium, you'll need a 6-inch-deep sample.

Soil pH is especially critical for legumes, like alfalfa and clovers, Ruiz Diaz explained. Their optimal pH level is 6 to 7, he said, with alfalfa requiring a near-neutral pH of 7. "Grasses such as brome or fescue do well at lower pH than legumes," he said. A soil pH out of balance can severely impact nutrient uptake and affect legumes' ability to fix nitrogen, Low soil pH can result in aluminum toxicity.

To fix, apply lime, but do so 6 to 12 months before you plant, he said. "If you want to get a more rapid response from liming, use fine-ground liming materials with high effective calcium carbonate [ECC]."

If you're planning to plant alfalfa next spring, soil-test for phosphorus and potassium, You might also consider testing for sulfur and boron, which are becoming limiting nutrients for legumes in eastern Kansas.
Pasture maintenance
The Johnson County KSU Extension office also recommends taking time this fall to get around to some of those pasture maintenance chores.
Grasses and forbs are going to seed in the fall, as are unwanted weeds. They recommend mowing those patches of weeds before they go to seed. But, be careful you don't mow the desired species and hurt its ability to store carbohydrates for overwintering. If you spray, spray those perennial weeds — especially the noxious weeds — in the fall as they start to prepare for overwintering and storing their own carbohydrates.
While you're in the pasture, take time to cut tree saplings and woody shrubs that are encroaching in fields. Nip them at the ground and use a stump treatment so they don't resprout.
In the case of brome stands, evaluate if you need to reseed the field. If you cut it later in the year and it didn't have a chance to recover due to adverse heat conditions or an attack from armyworms, you may need to reseed the stand. Brome can be planted in late summer, early fall, winter, or even early spring.
Subscribe to receive top agriculture news
Be informed daily with these free e-newsletters
You May Also Like
---