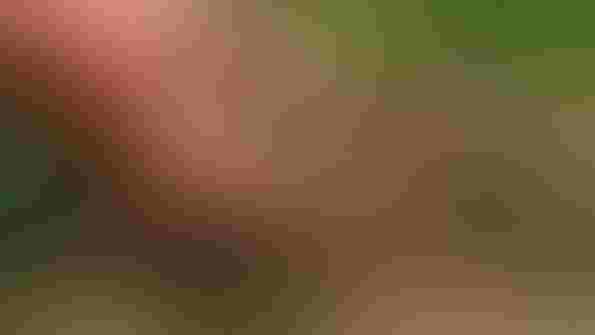 This is about paying attention.
And about brutality.
To your soils. And your landowners' soils.
Tillage kills.
Perhaps a harsh headline to some. While soil life is not viewed by many people as even closely relatable to human lives, I use the analogy to grab attention, and make a point.
Civilizations have been lost due to soil degradation.
If you don't believe me, read "Dirt: The Erosion of Civilizations" by David Montgomery.
I've been accused before of being anti-tillage. I'm not. I'm pro science, and pro ROI.
I'd love it if all farmers could practice what is often preached — about being good stewards of the land. But from what I and other farm writers see as we drive around the Midwest every autumn — seeing tilled bean ground and heavy chiseled cornfields with sparse residue — how is that being a good steward?
Our soils have lost 50% organic matter since my Iowa farm youth of the late 60s into early 70s, when I helped run a moldboard plow for my dad. Plus, water and wind have eroded away topsoil and nutrients.
With much farmland rented in many states, some landowners may be unaware of soil destruction, or they may be old school and want to see black fields.
While attending a recent International Federation of Agricultural Journalists executive meeting in the Czech Republic, I was reminded that such soil abuse is a global issue when our tour bus passed a Czech farmer plowing up a sloping field, obviously destined for winter erosion.
Thankfully, there are farmers who care for their soil biology, their soil investment – who realize soil health can reduce input costs and grow sustainable farms for the future.
This month, our cover story highlights how Iowa farmer Chris Teachout pays strict attention to soil biology and feeding these 'livestock' to improve water efficiency, infiltration and keeping nutrients.
His paying attention to microscopic management has lifted organic matter from 3.4% to 5.4% in the last 5 years using cover crops on no-till ground. And Teachout cites his cover crop armor as the reason for improved weed control and lower summer soil temperatures.
Secondly, don't miss the simple science of soil structure in our tillage piece called "The truth about tillage" on page 18. South Dakota farmer Lynn Boadwine performed a simple infiltration test that convinced him of damage by excessive tillage compared to less tillage and cover crops.
These types of farmers who pay attention to the value of soil give me hope. Kudos to their advisors; to University soil health educators; to USDA's soil health efforts and conservation programs; to organizations like the Soil Health Institute, NCGA's Soil Health Partnership, CTIC conservation tours and more – I applaud you.
Soil life matters.
I sincerely thank you for reading, for viewing more valuable content on csdigest.com, for subscribing to our newsletters, and for being willing to Think Different.
Subscribe to receive top agriculture news
Be informed daily with these free e-newsletters
You May Also Like
---