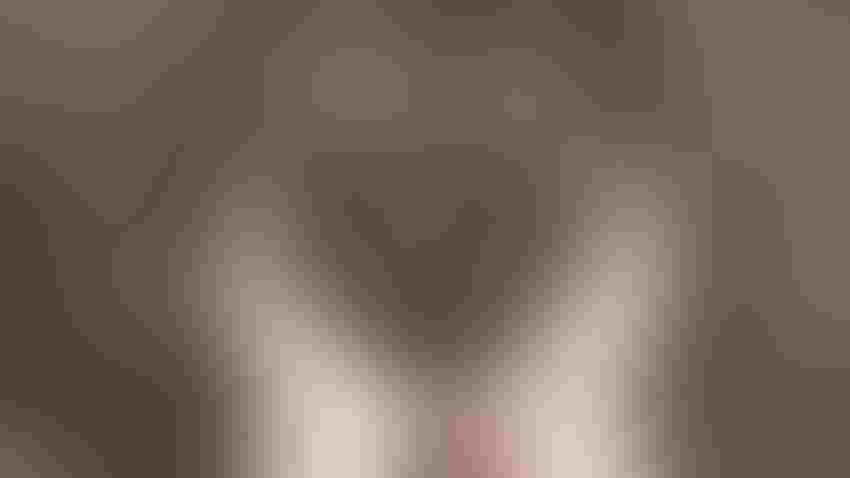 Submitted by Wilbur-Ellis Agribusiness
As the foundation for a healthy crop and sustainable production, soil health is top of mind for growers. But with many different components coming together to answer the question, 'What is healthy soil?', it can be hard to know what to look for or how to test your soil.
"To me, soil health is how well it serves as a medium for plant and microbial life resulting from historical farm practices," said Wilbur-Ellis Agronomist Kelsey Schneider. "It includes assessing the ratios of carbon to nitrogen, fungi to bacteria, water holding capacity, compaction and the condition of soil organic matter."
Schneider works closely with row crop growers in Nebraska and Iowa to monitor soil health and advise agronomic practices that meet the needs of the grower and the soil.
Soil components: chemical, biological and physical
"Accurately monitoring and measuring as many aspects of the soil as we can gives us data to inform decisions that directly impact the current and future health and productivity of growers' fields. Soil chemistry tests, observations of the physical properties of soil and soil biology tests can all be used to gather this information," explained Schneider. 
The most common tests for monitoring soil health measure the chemical elements of the soil including pH, nitrogen, phosphorus and potassium as well as important micronutrients like zinc, boron and more. The salinity and cation exchange capacity of the soil can also be determined from a soil chemistry test. 
Farmers and researchers have known the importance of soil biology and looked for insects, worms and other signs of life in the soil to determine its overall health even before biological tests were developed. Monitoring organisms that negatively impact the soil and plants, like pathogenic fungi, protozoa and bacteria, is also key to soil health.
The physical properties of soil can also be good indicators of a healthy ecosystem. The soil structure and organic matter play a large role in dictating the ability of the soil to hold water and nutrients.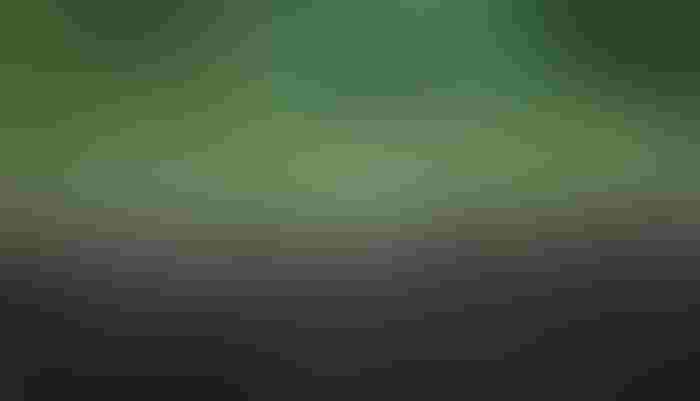 Photo submitted by Wilbur-Ellis Agribusiness
1.Examine micronutrients.
Schneider explains, "We're not just looking at NPK and pH. Growers need to look at micronutrients more closely, for example, to know if zinc levels in parts per million are high enough in the soil to support a ratio of 10:1 phosphorus to zinc—which is key for the best performance and efficient uptake in corn and soybeans. Having micronutrients at the correct levels and at the correct ratio to macronutrients helps ensure healthy roots which promote good biology in the soil."
Soil that hasn't had manure or micronutrients applied can be severely deficient in zinc, boron, manganese, molybdenum and even magnesium. Ensuring these micronutrients are in the soil can be very important for growers trying to extract the maximum yield from their crops.
2. Perform soil tests frequently.
"Currently growers are completing soil nutrient tests every three to four years, but I recommend doing them every two years, in high-yielding fields, to get more frequent information on the true nutrient removal rate of the corn and soy rotation," stated Schneider.
Another benefit of testing every two years is being able to react proactively to changes in soil pH. Applications of liquid lime help maintain the soil pH, but these applications can wear off after three or four years, meaning progress towards increasing the soil pH could be lost if tests are not taken every two years.
"Knowing the pH is so important for maintaining beneficial fungi and bacteria in our soil," added Schneider.
3. Monitor organic matter content.
When measuring soil organic matter, a traditional nutrient test can provide a good indication. Soil with an appropriate organic matter content will hold nutrients and water better than soil low in organic matter.
"Organic matter levels also indicate if changes to the farming practice are needed. It can tell us if we're depleting organic matter, or if the organic matter is buried due to tilling. It gives us a gauge to help growers decide what they should do," said Schneider.
4. Look for compacted soil.
Be cautious of soil compaction when analyzing soil health. Driving the grain cart or tractor on the same path throughout the season can impact the yields along that path for years to come due to the lack of pore space in the soil. Driving today's heavy equipment through fields when the soil is wet is another leading cause of compaction.
"If you observe rainwater pooling above the ground's surface, the soil may be compacted or lacking organic matter. A soil penetrometer is a precise way of gauging soil compaction. It is also helpful to dig up a small section of soil to check for aggregation, or bulk density," said Schneider.
5. Assess the health of plant roots.
Growing crops can be an excellent indicator of soil health. Roots that are deep in the soil and fibrous show that the soil isn't compacted. They can also indicate fungal or bacterial infection within the soil if they are discolored or damaged. Plant roots will have exudates and fine root hairs when beneficial bacteria, fungi, nematodes, arthropods and insects exist in the rhizosphere.
"When scouting fields and checking the biological activity of the soil, growers should be asking whether phytophthora or other bacteria or fungi present on the roots are causing detriment to that plant. We can dig up plants in season and see if the roots are damaged," said Schneider.
6. Incorporate biological tests.
New technologies are available to monitor soil microbial life and quantify soil wellness. Soil biology tests completed by companies like Trace Genomics™  help us better understand soil microbes that are responsible for nutrient cycling functions, and the tests can identify pathogens like fungi and bacteria held in the soil from the previous year's crop residue that can cause foliar disease, for example.
"We know that farmers want to take care of the soil for future use while pushing the envelope on yields. Growers striving to maximize yield can really benefit from soil biology tests," said Schneider.
Depending on budget constraints, growers can start with a benchmark and compare larger regions of a field. A great place to do a benchmark test is an undisturbed part of a field such as a grassy area of a fence row or a pasture alongside the field that has never been in crop production.
"My advice to growers looking into soil biology tests is to make sure you are choosing reputable testing companies. This is a new technology and working with a tried-and-true company like Trace Genomics will ensure you get accurate and useful results," stressed Schneider.
Subscribe to receive top agriculture news
Be informed daily with these free e-newsletters
You May Also Like
---