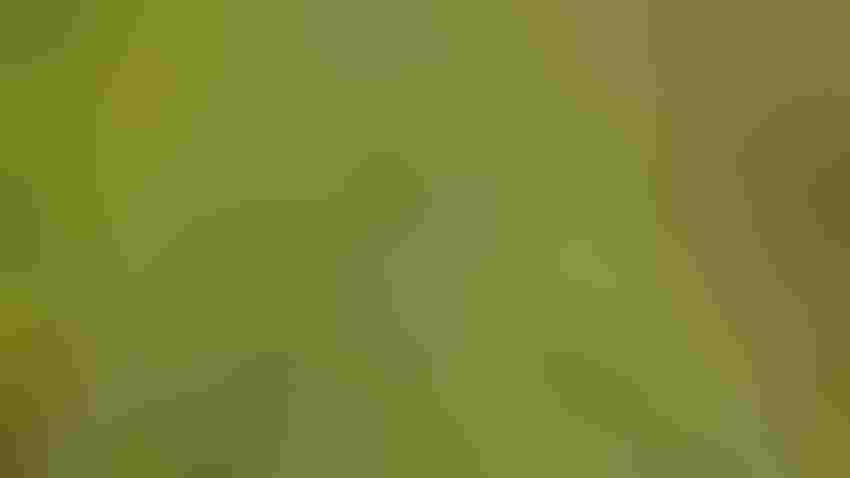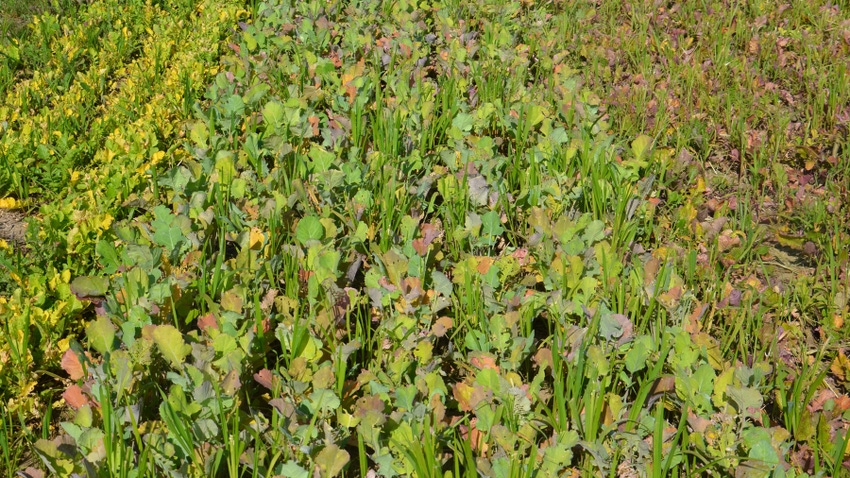 COMPARE BENEFITS: Select one or more cover crops that provide the benefits you need most in your operation.
Tom J. Bechman
by Sara Day
Cover crops should improve the success of cash crops because your goal is to earn a living. Cash crops are the moneymakers. Each cover crop species has its own benefits and challenges. With so many options, how do you decide which cover crop to plant?
Identifying issues that need to be improved on your farm will allow for better decisions about which species of cover crops to use. If you're going to spend money and time on seed and planting, get the most benefit from that investment. Here are several cover crops to consider:
Cereal rye. This is the most-used cover crop for good reasons. Cereal rye produces a great fibrous root system that breaks up soil compaction and takes up excess nutrients. It also produces an impressive amount of top growth that reduces erosion and can suppress weed growth.
Cereal rye provides a large amount of mulch residue, which is great protection from large moisture and temperature swings during the growing season. The slow breakdown of this residue after the rye is killed also allows for better nutrient cycling and the buildup of organic matter. Just remember that the nutrients will be released later in the season, not right away.
Annual ryegrass and sudangrass. Other grasses like annual ryegrass and sorghum-sudangrass have the same fibrous root system as cereal rye and have many of the same benefits. They are great for nutrient cycling and erosion control as well.
Nitrogen-fixing legumes. Legumes such as clovers, peas and vetch fix their own nitrogen, which greatly benefits other plants and microbial communities in the soil. These legumes need enough time to mature and form nodules to produce nitrogen before spring termination. You won't get the same nitrogen benefit from a late-planted and early-terminated legume that you will with additional growing days.
Their flowers also provide habitat and a food source for pollinators and beneficial insects. Be sure to consider the correct inoculum for legume seed.
Brassicas. Plants like radishes, rape and turnips can scavenge huge amounts of excess nutrients. They also break down quickly to release those nutrients and build organic matter. They typically produce a taproot that reaches deep into the soil profile, penetrating soil compaction layers and creating channels that increase overall soil health. These channels can provide a way for cash crop roots to get deeper in the soil and allow water to infiltrate.
Warm-season species. If you have space in your rotation in late spring or summer, warm-season cover crops improve soil health and provide habitat for beneficial insects and microbial communities during this critical time. They can also improve nutrient cycling and soil fertility.
For example, buckwheat can make tightly held phosphorus available for plant use. Sunflowers can make zinc available to plants.
There are many more species of cover crops that provide benefits for crop and soil health. First, identify your issues or goals on the farm. Then choose a cover crop species or mix to improve it. Then consider planting dates and the following cash crop. By considering these things, you can make your cover crop a worthwhile investment.
Day is a district conservationist with the Natural Resources Conservation Service. She writes on behalf of the Indiana Conservation Partnership.
Subscribe to receive top agriculture news
Be informed daily with these free e-newsletters
You May Also Like
---